'Love, love, Catastrophe' and the artist Alicia Framis, for leisure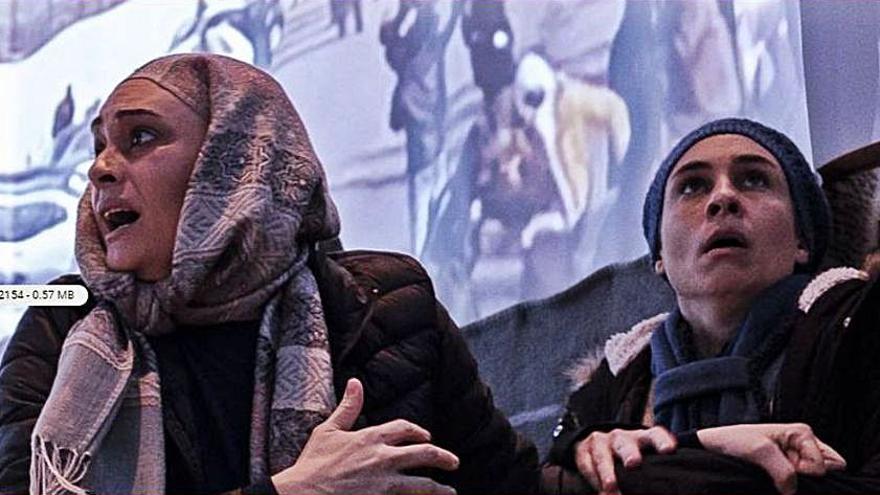 The weekend hosts various events of interest. One of them will take place in the university auditorium today, the theatrical play Amor, amor, Catastrofe, by Julieta Soria, with the direction of Ainhoa ​​Amestoy and the actors Lidia Otón, Juan Cañas and Lidia Navarro. The show narrates the relationship of the Madrid poet Pedro Salinas with two women. La Fábrica La Isleta will entertain the public with a concert by José Alberto Medina Trío for lovers of the elegant art of piano trios. The CAAM presents the exhibition by the artist Alicia Framis entitled Sistershoop, which brings together the results of the project she carried out with a team of female athletes from Gran Canaria, as well as a selection of emblematic works of her artistic production. This is the first exhibition dedicated to women's basketball that the art center exhibits.
Liquid Sounds begins its concert route through the Archipelago tomorrow at The Paper Club. Arde Bogotá will be the musical band that will present their first album, La Noche. There will also be a previous performance by the group Abisal from Lanzarote. The young cellist Sheku Kanneh-Mason goes to Alfredo Kraus addressing the king of cello concertos, Dvorák's masterful composition.
The Guiniguada hosts until today the Psychophysical Training Program and creation in the Michael Chejov System: application to the artistic word and the character, taught by Nieves Mateo, doctor in philology. Moria, a play on refugees and flight will take place at SIT.