Lots of mountains and a short time trial to round off the 2022 Giro d'Italia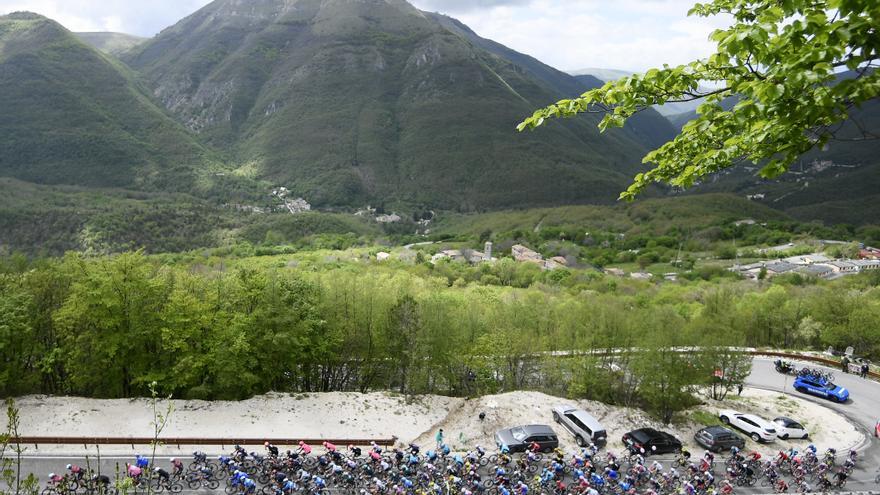 The city of Verona will be the scene of the last stage of the Italy spin 2022, where u will take placea 17-kilometer individual time trial, ending a route that will distribute a total of 3,410 kilometers between May 6 and 29.
The closing time of the Giro will end withinl Roman amphitheater Arena of Verona. This will complete a route that this year has been presented in installments according to the type of stage. In summary, the pink race will have 7 stages for sprinters, 6 mountain stages, 6 high mountain stages and 2 individual time trials.
3,410.3 kilometers will be covered, with a total of 51,000 meters of unevenness. The departure will take place in Hungary on May 6, which will be the fourteenth that will take place from abroad.
The Giro will have 6 mountain stages, 4 of them with a high finish, 6 medium mountain stages, 7 suitable for sprinters and 2 individual times.
Mortirolo, Blochkaus and Fedaia will mark the differences
The mountain will be key in the dispute for the pink jersey. The Mortirolo, Blochkaus and the peaks of Passo Pordoi and Fedaia (Marmolada) will mark the differences in the general.
On the fourth day, the peloton must face the arrival at the top of Etna, in Sicily, at the end of a stage of 166 kilometers and 3,590 meters of unevenness. Then in the ninth stage the fight between climbers will return, since the Blockhaus will decide between the runners after having crossed Roccaraso and Passo Lanciano.
The triptych of stages 15, 16 and 17 will define the general with arrivals to Cogne, Aprica (after having climbed the Mortirolo) and Lavarone.
In the penultimate stage there may be surprises with the climbs of the Passo San Pellegrino, Passo Pordoi (2239 meters above sea level, the highest point of the 105th edition) before reaching the Passo Fedaia.
The stages of the 105th Giro d'Italia:
Budapest – Visegrad – 195 km

Budapest – Budapest (CRI) – 9.2 km

Kaposvar – Balatonfüred – 201 km

Avola – Etna – 166 km

Catania – Messina – 172 km

Palmi – Scalea – 192 km

Diamante – Potenza – 198 km

Naples – Naples – 149 km

Isernia – Blockhaus – 187 km

Pescara – Jesi – 194 km

Santarcangelo di Romagna – Reggio Emilia – 199 km

Parma – Genoa – 186 km

Sanremo – Cuneo – 157 km

Santena – Turin – 153 km

Rivarolo Canavese – Cogne – 177 km

Saló – Aprica – 200 km

Ponte di Legno – Lavarone – 165 km

Borgo Valsugana – Treviso – 146 km

Marano Lagunare – Sanctuaire de Castelmonte – 178 km

Belluno – Marmoloda (Passo Fedaia) – 167 km

Verona-Verona (CRI) – 17 km