'Los vencejos', the new novel by Fernando Aramburu that will come out in September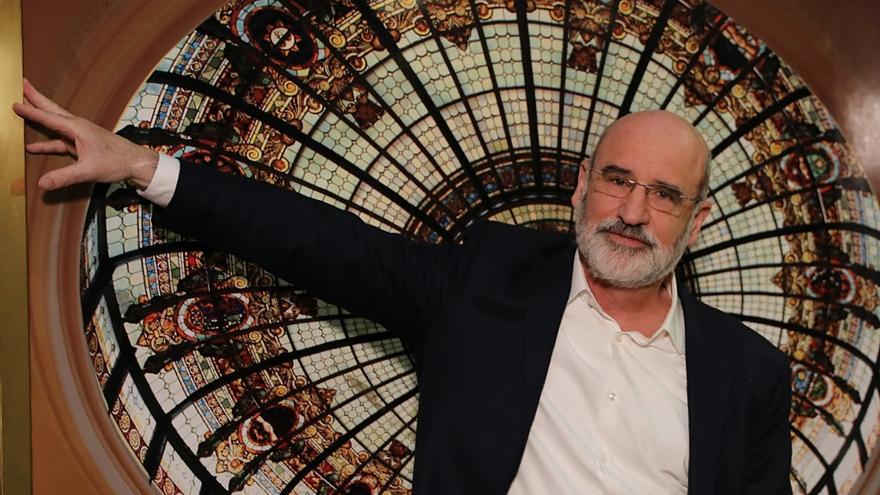 Five years after 'Patria', which became the biggest publishing phenomenon in recent years, with 1,200,000 copies sold in Spanish, the writer Fernando Aramburu will publish in September in Spain and Latin America his new novel, entitled 'Los vencejos'.
As reported by the Tusquets publishing house on Tuesday, 'Los vencejos' recounts the last year of Toni, a high school teacher disappointed and angry with the world, who coldly and determinedly decides to end his life after twelve months. His story, and that of those around him, "give rise to a dazzling, sour and disbelieving novel, but also tender and humorous, with which Fernando Aramburu is confirmed as one of the best storytellers today, "said Tusquets.
Fernando Aramburu (San Sebastián, 1959) is the author of the story books' Los pez de la amargura 'and' El vigilante del fiordo ', as well as novels such as' Fuegos con lemon', 'Los ojos empíos',' Bami sin shadow ',' The great Marivián ',' The trumpeter of Utopia ',' Travel with Clara through Germany ',' Slow years' and 'Avid pretensions'.
But it was 'Patria', published in September 2016, which led to his successThe novel, with 53 editions, more than 100 weeks among the best sellers and 34 translations, gave rise to the award-winning HBO series. The novel 'Patria' received numerous awards, such as the National Narrative Prize, National Critics Prize, Euskadi Prize, Francisco Umbral Prize, European Strega Prize, the Giuseppe Lampedusa Internazionale Prize or the Athens Literary Prize.