Lori Meyers: "Society has lived through a very bad time and we have to look forward"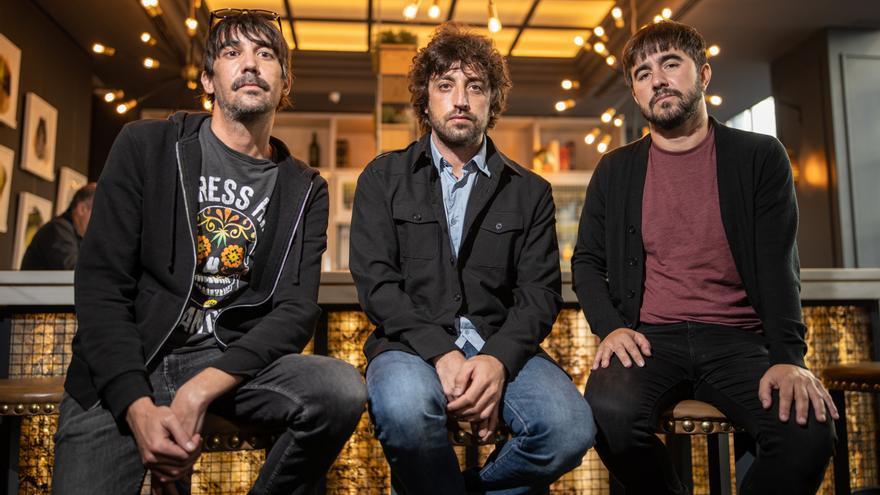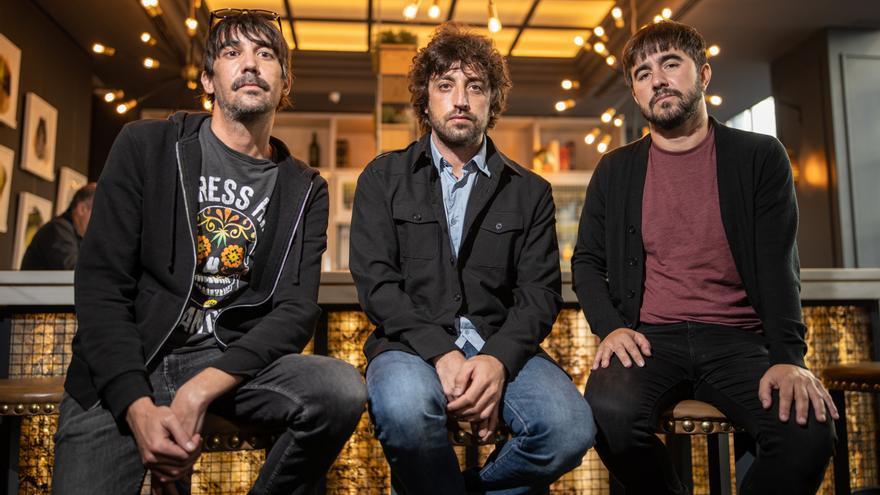 Lori meyers set off on his new album towards 'Infinite Spaces', a journey through a "universe" of eleven songs, mostly of brilliant sonorities and that they recognize "escapist", because "the society has lived a very bad time and to touch to look forward ".
Released last Friday, the seventh studio album with original themes of these Granada natives from Loja (the first since 'In the spiral', of 2017) began to take shape before the crisis of the covid-19. In fact, they were doing the finishing touches on the models when everything started to go wrong.
"The pandemic when we were just with the last song and at the same time we received a burofax to kick us out of the house where we had the studio. All very punk"They now recall with humor, alluding to the title of what was the first preview of this" Infinite Spaces "(Universal), which takes the baton from 'Directo en Madrid Wizink Center' (2020).
For their production they had already contacted the British musician James Bagshaw, member of Temples, who had taken the wheel of the last album of Anni B. Sweet, 'Universo por premiere' (2019), but due to the circumstances the exchange of ideas and songs had to be carried out electronically, leaving only the recording of the voices pending for last January.
"We are a live group and we need that energy for people to jump, so we were not in a hurry for that part of the process and that is why the lyrics are pandemic," he explains. Antonio López, aka Noni (voice and guitar), who makes up Lori Meyers with Alejandro Mendez (voice and guitar) and Alfredo Nunez (battery).
It is not surprising to find references to what has been experienced in recent months, such as when talking about "beings of light in the new normal". "I remember the first feeling of fear that I experienced, queuing in a supermarket, but despite this there was some light when looking at the rest of the people there, because we were the same and we were all at one", explains the singer.
And have we come out of the crisis better, as was predicted? "It was a blow to the head with a rebound effect. I think it will take time to get out of this, because I think fear is going to linger for a while, like in concert venues," Méndez says cautiously.
Faced with these sensations, they propose an album "of great production, brilliant, with energy, positivist and escapist". "We have lived through a very bad time like society and it's time to look ahead, look for other spaces that can be infinite if you put your mind to it ", they point out about a" universe "in which there are also holes for reverie and recollection, such as" Springs ".
With the singles anticipated so far they charted "a trilogy" that functioned as a time trip. Thus, in 'Punk' they ironized that "any past was better", to encourage everyone to enjoy the day to day with 'Present' and conclude with the great theme of the album, which is 'Make you fly'.
"Talk about the feeling of freedom, that we weren't so alone and that if you are not comfortable somewhere, that you know that you are not the only one, that they do not tell you more lies and that you look for your destiny yourself, without fear of changes and take flight ", they explain.
With the moral that "neither the crazy people are so crazy nor the normal ones are so crazy"They propose a new way of life reconnected with the earth, with nature, another process that many people who have fled from the big cities have experienced in parallel.
"We were losing millions of diopters with so much screen and there was a time when we couldn't be more scared, so we had to detach ourselves from communication and go to enjoy nature to rediscover ourselves, "they say.
Waiting for the new season of festivals, after two difficult years for the sector, Lori Meyers is already looking venues and proposals to reel off this album, starting with the La Riviera room (Madrid) on December 18 (with the duo Morreo as guests) and on February 4 in the Barts room of Barcelona (with Kora opening the show).