Lorenzo Silva is also Patricia Kal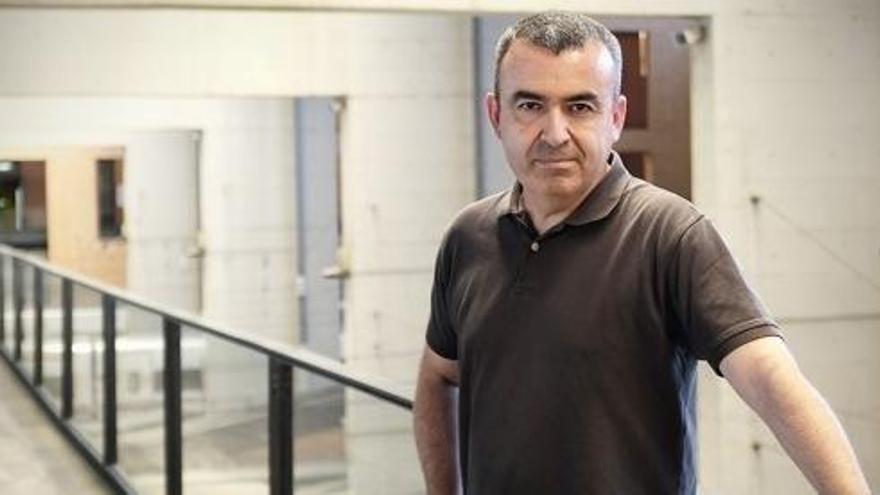 The writer Lorenzo Silva will publish his 'Diary of the alarm' on paper, the reflections that he shared on his blog during the first fifty days of confinement by coronavirus pandemic, as announced this Thursday by the publishing house Destino.
Silva will also publish on paper 'And you will leave here', the novel he wrote during the lockdown under the pseudonym Patricia Kal, a love story that he gave to his readers online.
"A difficult fall and winter await us. Reading will be less. If these two books written in the first confinement are of any use to someone, blessed are they and it will have been worth the work of writing them and making them exist ", the writer has indicated.
Silva recalled in a statement how the previous confinement confronted him through books.
"I dedicated myself to reading those of others, I ended up writing one about my own experience of quarantine, in the form of a diary, and giving away another one that was hidden there, for not putting my name on it and trying to make it lead an independent existence. Not because I was ashamed of him, which I am not ashamed at all, but to allow the reader to face the text without the hindrance of my presence, "he explains.
The first of the books, 'Diario de la alarm', was published on his blog, day by day, as his annotations progressed. The second, 'And you will leave here', was distributed free of charge, as an electronic book.
This is the first time, Silva says, that he has given a newspaper text to the printer: "My attraction to fiction and other people's stories has always made it very difficult for me to keep a journal, from which I inexorably tended to disconnect given the blandness of my life adventures ".
But in confinement he tried this diary, through which Herodotus, Thucydides, Xenophon, Epictetus, Joseph Roth, José Luis Sampedro, Mika Waltari, Ángel Ganivet or Rainer Maria Rilke pass, but also Luis Eduardo Aute or Leonard Cohen.
With the novel that he released under a pseudonym, he points out that he wanted to strip history "of the slab of authorship", which in his case "is an established brand and therefore a source of all kinds of prejudices, both positive and negative."