Lorente seeks to "give value to the human being" hidden behind the figure of 'El Cid'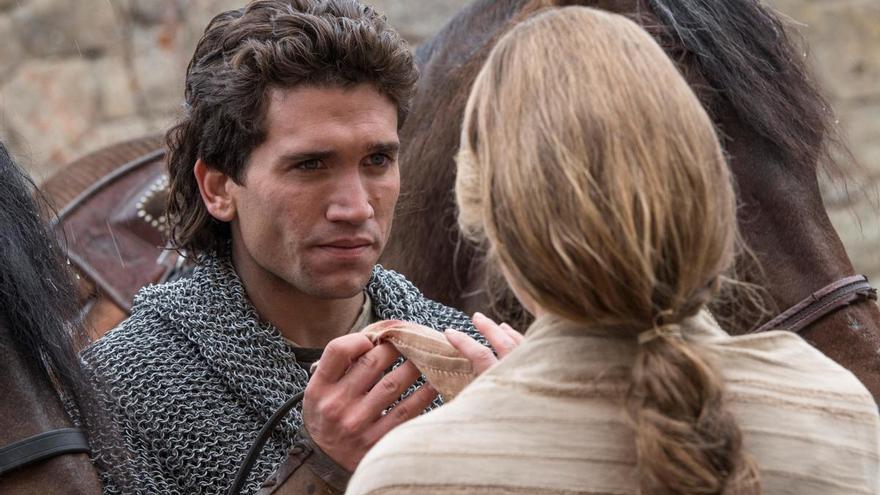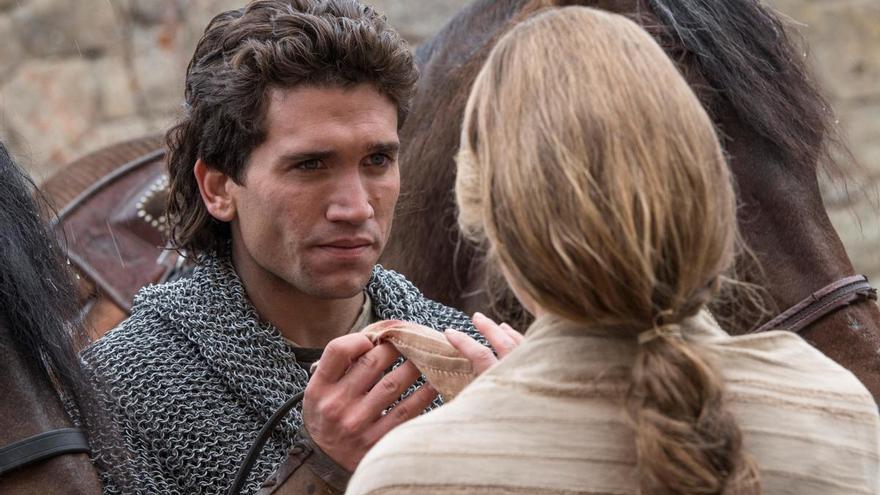 The story of Rodrigo Díaz de Vivar comes to life through the series 'El Cid' and the actor Jaime Lorente, who sets aside Denver from 'La casa de papel' to give "humanity" to the figure of the Cid Campeador: "I wanted to tell the story about the human being that Rodrigo Díaz was."
Jaime Lorente (Murcia, 1991) became a few years ago one of the components of the most sought after and, at the same time, most admired band in the world thanks to the history it raises'The paper house'. The tenderness and passion that his character gave off, together with that particular laugh, became hallmarks of a Denver that conquered Stockholm and all the fans of the series.
After stepping into the skin of characters like Denver, Nano de 'Elite'or Marcos from' Who would you take to a desert island? ' that, simply by sharing temporal space, it could be assumed that they connect more with him, Lorente surprises with his interpretation and his empathy with a figure, that of the Cid, from the 11th century.
A role for which he fought in castings but which he really wanted to give life in a different way. Not as a hero, but as a person: "I wanted to tell the story about the human being that Rodrigo Díaz was. He will become a hero and a legend, but we are going to tell who this human being is."
"I have tried to work a lot on the humanity of the character. To make a character that people believe in, that they can feel identified," says the actor, who highlights the desire he had to "do something from the time": "I really wanted to."
Account that, indeed, he has "felt super identified" with the character of the young 'Ruy', whose story we can see on Amazon Prime Video this Friday, December 18: "I have felt super identified with him on a personal and emotional level."
It is true that, as the actor says, at that time "other codes were used" and "other ways of behaving", which has forced him to do a great deal of "containment work": "It is a time when little is said in words."
"It is said more with silence than with words," he adds, "it is a different way of experiencing emotion but in the end I am one hundred percent who is playing the character and the same things happen to me that happen to me when I'm playing current characters ".
The key, says the Murcian, to build a 'Ruy' in his younger years before becoming the figure we all know today was "not to overlook such essential things as the first time he kills someone in battle" , something that, stands out, gives "humanity" to the character.
"It seems that we are very used to watching series or films war in which killing means nothing. I wanted to give value to the human being and telling the first time he kills someone seemed essential to me in order to meet this character, "he says.
Along with this, it also emphasizes the ignorance we have of the person behind the hero: "He is a very unknown figure. We really don't know who he is. Nobody knows who he really was."
"The image that I had of the Cid when I started production and the one that I found when I began to investigate has nothing to do with it. It is a very hackneyed image and subject to political interests that have turned him into a kind of figure and it is a lie", indicates.
"He was a great warrior, conciliator of cultures, a man who tried to change things within the dynamics that existed at the time and that seems fascinating to me ", says the actor, who acknowledges that, in addition to the cold and heavy costumes, he had to deal with the challenge of shooting not chronologically.
Thus, they were "filming many open episodes at the same time, in two locations, in two different units, in Soria and Madrid", which caused a "terrible ruckus in his head".
"What I needed was be very clear about the character's line in the head and work on how it evolves and transforms itself from 'Ruy' to El Cid so that that drawing could be seen, which I thought was very beautiful, "the actor amplifies.
His main objective, in addition to humanizing the character, was to communicate with his movements, looks and gestures, rather than with words: "I had to communicate so many things by doing so little that you have to spin very fine."