López Obrador reassures banks and intends to create new companies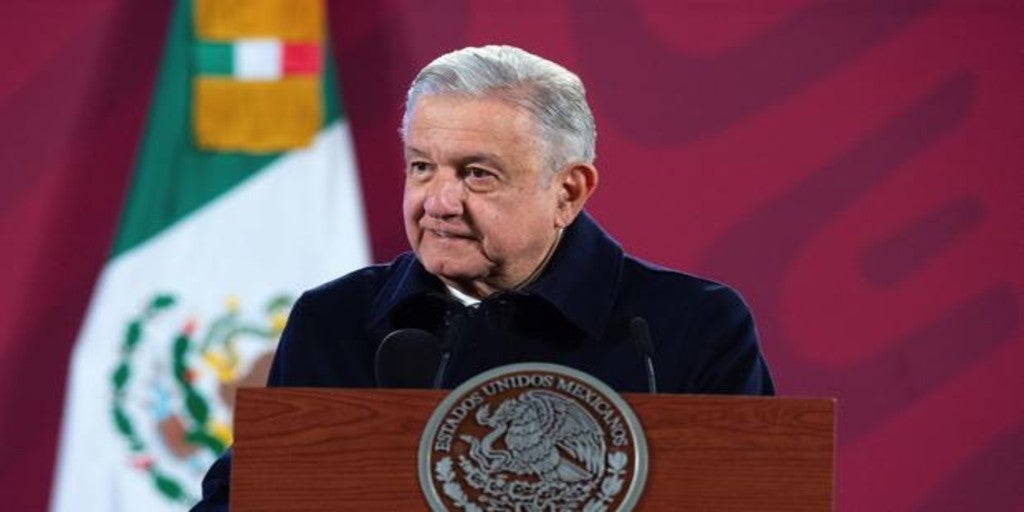 Mexico City
Updated:
Keep

Before 70 money changers, the most respected in the financial sector, meeting in the Bankers Club of Mexico City, the president of Mexico deposed: «I assure you that They did not change the rules so that you continue to operate without obstacles of any kind in the national market. Make no mistake, we will always be respectful of companies and banks of the national and foreign private sector. A relief for the financial sector, which sees how its future is not disturbed by legislative lurch like those that occurred in energy matters in which a judge has just delayed the nationalization of electricity. Andrés Manuel López Obrador stressed that the investment laws and those that govern operations between foreign and national companies will not be transformed, although he warned that he will pursue corrupt actions and patronage.
Currently there are no significant signs of a global financial crisis, however, according to Deloitte's risk advisory, banking revenues were reduced during the pandemic for two reasons: market volatility and increased costs. due to the extra protection against cyber risks intensified by confinement. Faced with this new scenario, the Mexican government intends not to take false steps that scare away potential investors.
The president at the symposium 'Banking as a driver of economic growth 2021' was involved in a "deep and radical" modification that simplifies the creation of companies in conjunction with the Association of Banks of Mexico (ABM). A paradigm shift that is seen as indispensable by the between 66 and 90 days on average of soporific procedures as indispensable bureaucracy to constitute a small or medium company. Luis Niño de Rivera Lajous, president of the association, cited "the prohibitions that Mexican entrepreneurs have faced" and the need to "transform the tortuous process for the creation of SMEs through a two-day digital process" in a time of supposed economic reactivation. The consolidation of the law will have to wait until AMLO "ends with bad practices, such as false invoices and tax fraud," as the president found and for which he will supposedly fight throughout 2021 with a proposal that is still has not been submitted.
The pandemic eradicated 8.5% of the country's economy in one fell swoop, according to the National Institute of Statistics and Geography, with industrial and service sectors as the most affected with a decrease of 10.2% and 7.9%, respectively. José Ángel Gurría Treviño, Secretary General of the Organization for Economic Cooperation and Development (OECD), stated in a digital meeting for the Spanish Chamber of Commerce in Mexico, the dynamizing role of exports, the international Treaties signed, the margin that the country still has macroeconomic policies or the focus on supporting SMEs as support in recovery and as an infallible method to attract foreign investment.