Lopesan Hotel Management and Hotel Investment Partners hold a strategic meeting in Gran Canaria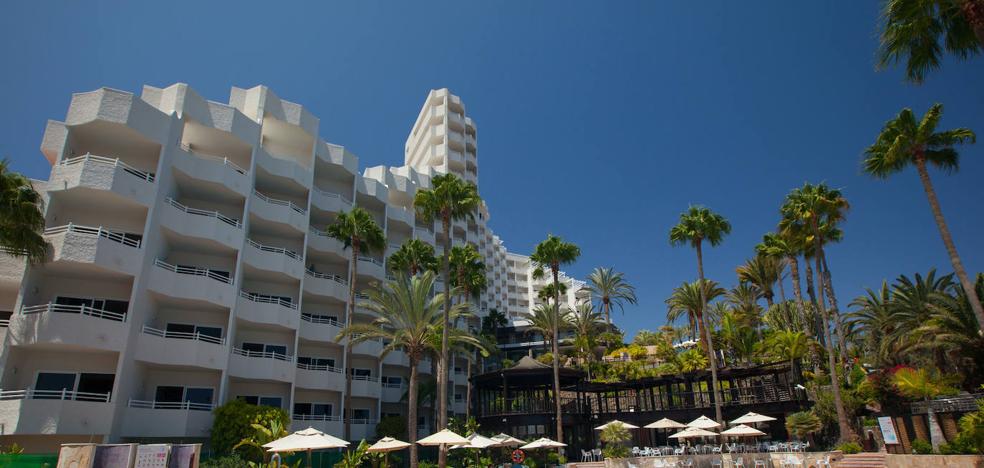 Currently, LHM manages 5 hotels and 1,692 rooms in the south of Gran Canaria
Lopesan Hotel Management (LHM) and Hotel Investment Partners (HIP) have held a professional meeting in Gran Canaria, with the aim of analyzing the strategic projects designed by the hotel manager and marketer to maximize the value of its assets and establish the new elements that will shape the future joint business plan.
This Summit 2022, held at the Corallium Dunamar by Lopesan Hotels, served to confirm the commitment of both companies to continue increasing the quality of the destination's accommodation proposal, through the launch of an ambitious program of projects associated with sustainable development . Currently, LHM manages 5 hotels that are owned by HIP and are located in the tourist areas of Playa del Inglés and San Agustín, in the south of Gran Canaria. The 1,692 rooms, which are part of the agreement, belong to the Corallium Dunamar and Corallium Beach by Lopesan Hotels; Abora Catarina, Abora Continental and Abora Interclub Atlantic by Lopesan Hotels.
The presentation made by the Lopesan Hotel Management team focused on breaking down the basic lines of a strategic action plan drawn up to continue increasing the volume of business, in which internalization stands out as the axis of growth and its consolidation as a benchmark in the segment of management. The cornerstone on which this project revolves is chiseled from the commitment to strengthening the ecommerce areas, the constant development of the revenue management area, with the relevant alliance launched with a partner that has a presence in 9 countries, as well as the realization of a program of marketing actions aimed at generating attraction in new tourist segments.
One of the most significant points of the strategy proposed by Lopesan Hotel Management focuses on the creation of a new technological ecosystem that can break down all the data generated by the sale of direct channels and take advantage of this flow of information to establish new methodologies of Big DataManagement. In addition, during the meeting, the avant-garde loyalty program was presented, which will be launched in 2023 and will represent a true revolution in the way the company relates, both with professional agents in the sector and with end customers.
Lopesan Hotel Management, leaders in hotel management

In recent years, Lopesan Hotel Management has managed to stand out on the international stage as a top-level marketing and management company. The successful trajectory of Lopesan Hotel Group, the main hotel chain in the Canary Islands and one of the ten most important in Spain, has played a fundamental role in this complex process.
Lopesan Hotel Group currently manages a total of 22 hotels and more than 8,000 rooms, distributed in 5 countries, including consolidated tourist destinations such as Gran Canaria, Fuerteventura, Germany, Austria, the Dominican Republic and Thailand. The company's portfolio is made up of the brands: The Lopesan Collection Hotels, Lopesan Hotels & Resorts, Kumara by Lopesan Hotels, Corallium by Lopesan Hotels, Abora by Lopesan Hotels and IFA by Lopesan Hotels.