Looks to promote reconstruction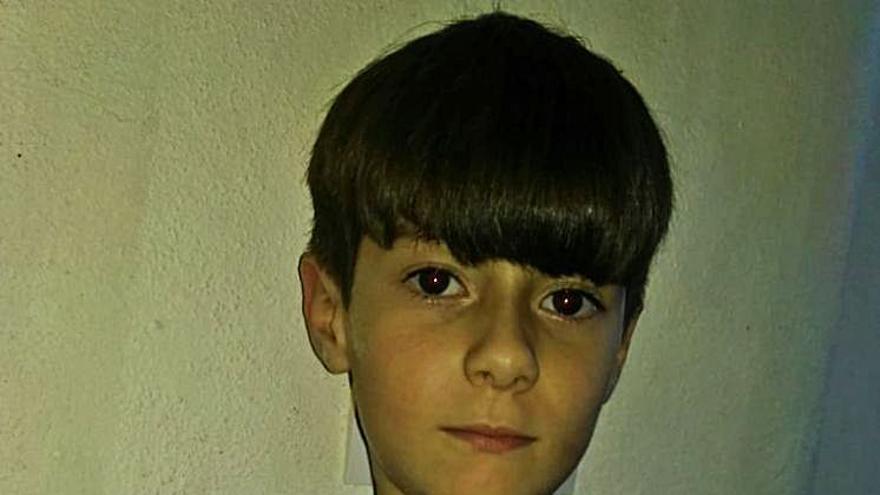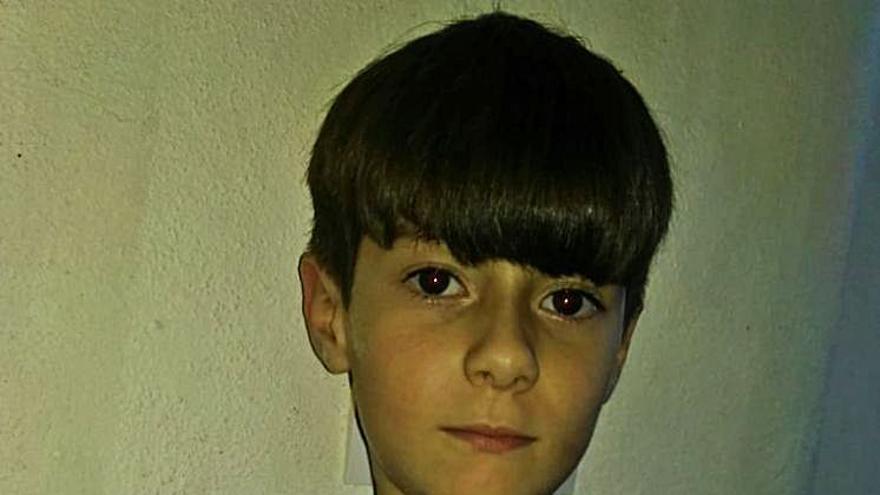 The royal mail is loaded with good requests for the Isla Bonita. They all ask the same thing: "That this stop now, that the laundry does not continue to run away, that Mom and Dad smile again …". Those are the orders of eight children from Santa Cruz de La Palma, Puntallana, El Paso and Los Llanos de Aridane. Alan, Almudena, Cayetana, Fabián, Fabio, Juan, Nieves and Nuria. They, and their generation companions, are the foundations of the reconstruction of La Palma. His parents were assigned that mission, although some were not direct witnesses, after the eruption of Teneguía (1971) and years before his grandparents with the explosion of the San Juan volcano (1949). They are the ones who in many decades will tell their children and grandchildren how they lived those days when the land was opened in Montaña Rajada (El Paso). The future is theirs!
Their bouncy voices light up as soon as they feel safe. And some even dare to ask questions. "Is this going to be on the radio?" or "What do you have to do to be a journalist?" Innocence and gratitude are tied into each "voucher", when they say "thank you" for the umpteenth time, the instant they confess ("but don't tell my teacher") that the happiest moment at school comes with the recess or at the end of a telephone conversation with the satisfaction of the duty accomplished, with the inflated chest of the most innocent pride that exists. "My mother told me she was going to call me."
Without fear
Without fear is not only a song by Rosana. Without fear of what happens tomorrow are the sensations that some little guys give you when they confess that they aspire to be the first Canarian astronaut (Alan), hunter and farmer (Fabián) or teacher (Nieves). Of course, a teacher with a fixed place, "one of those who have free afternoons," Nieves remarks just in case. Almudena Hernández Cabrera (12 years old, Puntallana) knows that these are difficult days, but it is clear to her. The Isla Bonita is in the center of the world, wrapped in a message that appears flooded with gratitude and hope: "Everyone is with you little one." Its volcano is the least ostentatious of the eight. Perhaps, it is because the first clues of a recovery that is underway are wandering in his head. "Stop it, stop it now," he repeats
In the case of Nieves Castro Rodríguez (9 years old, Santa Cruz de La Palma) his fears are associated with the people who have had to abandon their homes at full speed – the greatest eruptive crisis that Spain has suffered in the last five decades has caused the eviction of some 7,000 residents – after being exposed to rivers of lava. "Do you know if the houses are going to be built in the same place?" That question today has a more complicated answer than the old riddle of what came first, the chicken or the egg? Aside from knowing how they are going to solve a rooting problem of gigantic proportions, Nieves simplifies his request and goes straight to the point. "The important thing is that people have their little house again and children play safely in the street."
Fabio Camacho Díaz (6 years old, El Paso) has the same thought, the man who answers with a laconic good to a battery of questions built to break the ice. How are you? How are things in El Paso? or how are things at school? A sun. In a little "trap" to pull his tongue, we tell him if he wants to go back to school in Los Llanos. "No, mine is in El Paso," he corrects instantly with an authoritative tone that exudes a certain anger. "I am in the Adamancasis." Fabio, like Nieves, is not allowed to play in the street because of the ash rain and he knows that tomorrow there will be new students from other schools who have had problems with laundry – the Los Campitos school (23 students) was buried and there is no Todoque (25). In addition, the Jedey unit (9), Las Manchas de Abajo (11) and the María Milagros Acosta School in Puerto Naos (64 students) are still isolated by road -, "but there is room in my school," he reveals with the certainty of the one who has everything under control. "Good night, I'm going to bed".
Fabián (7 years old, El Paso) has to be cajoled with the idea that they are calling him from the radio. "Who is he?" He asks loudly, but the counterattack knocks him out of the game. Who are you ?, we give back. «I am Fabian …». The truth is that he is not about to go back to the classrooms tomorrow, but once there, things will change. "I prefer to stay at home, although my friends are there," he says in a crystalline gesture of wanting to turn around a situation that seems hopeless. "At recess I play hide-and-seek and sometimes in the last hours I go to computer class." In his drawing there are a couple of houses about to be destroyed by fire, but the feeling is also reflected that, sooner or later, this tragedy will be overcome with the solidarity of all. «We will go forward my Isla Bonita».
Nuria Simón García (8 years old, Los Llanos de Aridane) does not depart from the optimistic line along which her "allies" travel and writes: We can with this this # Force. Its volcano is the most stylized, but the damage is a copy of what is reflected in other plates. "I don't like to see people suffer," he describes with a tone of anguish and sorrow. The same that the brothers Juan (11 years old) and Cayetana (8) have when they announce a short-term wish: "That people do not continue to lose their homes and memories, that we laugh again soon, that the volcano lets fire", listed.
He does not put up barriers to his wishes when he reveals that he dreams of being an astronaut, that stars such as those seen from palm tree peaks attract his attention. "The other day I went at night to see the volcano and it was yellow." Schooling in 2nd grade at CEIP José Pérez Vidal, he enjoys solving sums and also hopes that "this will end soon."
She would like to be a nursery teacher, but one of those who only work until two, a veterinarian or a psychologist. Of course, before he hopes that all the people who have lost their homes and are sad, like his gym teacher, will smile again. She is in 5th grade of Primary at CEIP José Pérez Vidal and is sure that "soon we will be happy again."
He studies 2nd year of ESO at the IES Alonso Pérez Díaz de Puntallana and, although he resides in a place far from the eruption, he perceives the sadness on the faces of the people he deals with on a daily basis. He loves Mathematics, Geography and Plastic and attends theater classes. "What I want most is that all this ends now."
He is resounding when he confesses that "no" he wants to go back to class, but he is also resounding when he says that "the volcano is a disaster." He is a neighbor of Tenarra and, waiting for his future plans to change at some point, his wish is to be a hunter or a farmer. "The volcano is far away, but it is making noise all day long."
"That people do not lose their houses." This is how direct and simple the request made by the 3rd year primary school student at CEIP Mayantigo de Los Llanos de Aridane is. He's not bad at math, but one of his favorite things to do is painting. Especially when you have a turquoise crayon in your hands.
"I have no siblings, but I do have first cousins." Enrolled in 2nd grade at CEIP Adamancasis in El Paso, he is passionate about recess and Physical Education. He plays as a forward for Atlético Paso and this year he has only scored two goals. "You know what?" He asks when he gains confidence. "Some new children are coming to my school."
He is looking forward to meeting again with his classmates from the 3rd grade of the CEIP Mayantigo de Los Llanos de Aridane. "Some will be sad because the volcano has taken away their houses, but we are together again." Her future plans are still a mystery and her favorite color is purple. "We can with this #force," he writes next to his drawing.
Two houses of his family were buried by the lava and, like the rest of his companions, he awaits better days "when the ash stops falling and we can return to the streets." 6th grade student of the CEIP Mayantigo de Los Llanos de Aridane, advances that "you have to be strong to overcome what is happening."