Looking for the 'owner' of an amputated leg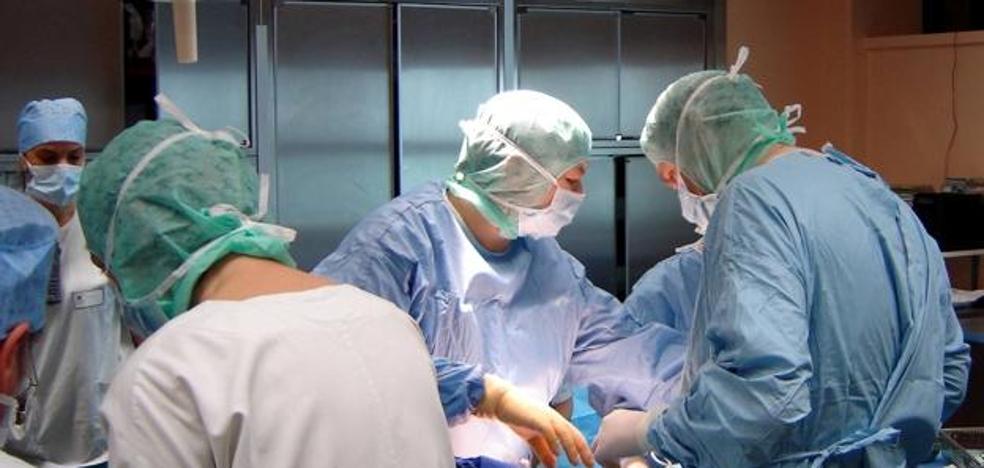 An announcement from the Basque Health Service warns a patient that, if he does not manage the withdrawal of the member stored in a hospital, he will be fined
The Official Gazette of the Basque Country is not usually the most appropriate reading to spur curiosity, but in the one published on August 29, an unusual text was hidden, which has managed to draw bewildering questions over the heads of half the country. Almost at the end of it all, after the multiple resolutions on the oppositions to statutory Health personnel, an official announcement appeared that could have something of a short literary story, if it were not because it is linked to the dramatic reality of an amputation carried out in the Hospital del Bidasoa, in the Guipuzcoan town of Hondarribia. If we reduce it to its essence in a somewhat brutal way, we will say that Osakidetza, the Basque Health Service, has resorted to this means to ask the 'owner' of the leg to take it away at once.
The notification, signed on July 21, was published a month later. In it, the patient is required to proceed "to the removal and proper management, through a funeral company, of the human remains that are deposited in the Bidasoa Hospital." According to the text, before taking this step, attempts have been made to communicate the notice personally, but these efforts have been unsuccessful.
From the moment the announcement is published in the Official State Gazette, "the interested party" will have ten business days to "proceed with the removal and proper management" of the remains that were deposited in the hospital. In the event that the patient or her family turn a deaf ear and do not take care of the amputated limb, a sanctioning file will be opened and the "forced execution and at their expense" of the treatment of the remains will be undertaken.
The publication of this official notice has aroused widespread surprise, to the point of spreading virally on social networks: rarely has a BOPV announcement reached so much publicity. But the laymen in the matter are not the only ones who have found it shocking: "Amputations are constantly carried out and, of course, the members have to be cremated or buried, but we had never heard of this way of proceeding," admits the funeral home employee. In the Department of Health they abide by the protocol: "It is a regulated process and what happened is not usually usual," they explain. The current regulations determine that, when a person has a large member amputated, such as an arm or a leg, the family is responsible for removing it through a funeral home. In this case, there is a family in that circumstance and they have refused to do it."
As detailed by a Basque Government Health spokesperson, once this unusual situation was reached, the next step was to publish the corresponding request: "It is necessary to demand its withdrawal. In case he does not do it, he will be fined. It is not usually something usual, but, when this circumstance occurs, you must act according to the norm ».