Looking for sales? In these stores you will not find them because they go against the current | Economy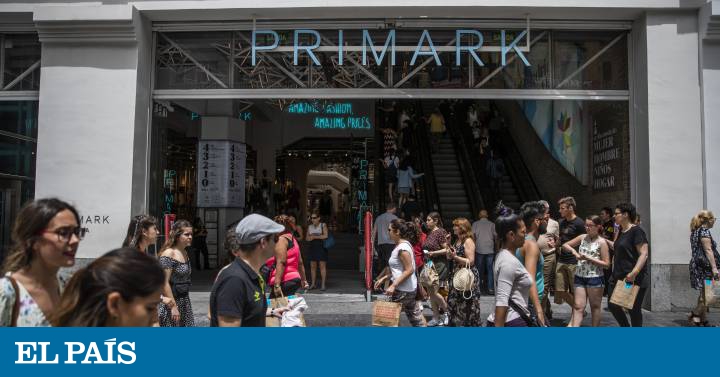 Summer discounts They started in Spain in the textile industry, but soon became a summer ritual that came to jewelry, technology and even food. Some stores focus on liquidating what they have accumulated in their stores only in their physical stores. Others have also flooded the promotions website. In one way or another, the vast majority of businesses in Spain try to drag buyers to the fever of summer consumption. Except for a group of resistant, who spend rebates. Among them, there are luxury brands, but also giants of low cost and small businesses.
Surrounded by striking posters that seek to attract buyers, these stores remain firm in their prices and claim their reasons for doing so. "We never make rebates, we do not want to devalue the image of the brand", explains Ángela Borrajo, marketing director of Aristocrazy. "If we made rebates we would be devaluing our jewelry. We are accessible jewelry, but we are still jewelry, "he adds. Borja Zamácola, CEO of the company, points to the fact that his brand does not depend on trends. "80% of the jewels offered are kept throughout the year. Every two weeks a new collection comes in, but little stock", Says the executive.
This care with the image is very common in luxury stores. Louis Vuitton, Hermes Y Gucci they are just some of the brands that choose to put aside the possibility of selling their products at a reduced price. Prada He spent years making small sales, but recently decided to eradicate them progressively. "In 2019 we will completely eliminate the sales as part of a strategic decision to invest in the strength of our brands and support margins," says a spokesperson for the Italian fashion house.
Francisco López Navarrete, co-director of the master's degree in fashion marketing at the Universidad Complutense and the magazine Elle, points to the characteristics of that sector as the reasons for the refusal to make rebates. "Luxury requires two fundamental components: scarcity and desire. If I want to promote a brand as something desirable and scarce, then I can not do a 50% discount to make that shortage accessible to many people. The impact of rebates on a luxury brand is much stronger, it takes away the exclusivity aspect, "he says.
On the other side of the board are stores like Primark, that throughout the year they boast of having very low prices, so they do not see incentives to make rebates. "But every day we receive new styles in our stores, so the public will find a small selection of items that we put into liquidation to make way for these new lines," says a spokesman for the Irish firm.
It's not profitable for everyone
The low profit margins also weigh when considering discounts. In the case of small businesses It is not so much a matter of wanting, but of being able to make them. "It is very difficult for small businesses to make rebates, it does not compensate. Rentals in the area are very expensive, "explains Elienny Heredia, a saleswoman in the Malasaña area of ​​Madrid. In his case, the owners of the men's clothing store where he works are still considering the possibility of making rebates, but if applied, would not exceed 20%. "50% would be too much for a small business," he says.
Regarding if being surrounded by businesses that do carry out the liquidations affects their sales, Heredia says no. "It's a specialized store that has a particular audience. Sometimes people come asking when there will be discounts to come then, but they are the minority. People usually pay the full price without problems, "he says.
Something similar happens in the baby clothes store Animal Baby, where for the first time they decided not to make rebates. "Re-coding all the products takes a long time and, as we saw on previous occasions, sales did not increase much because people ended up buying products that were not in sale," says the owner, Lara Aznar. "The effort does not compensate".
But the commerce industry is constantly changing. Eduardo Vega, general director of the Textile Trade Association (ACOTEX), says that in the last year they have seen more stores that choose not to make such aggressive sales or for such a long time as in the years of crisis. A trend that, in his opinion, will increase. "The issue of sales and selling everything at a discount is unsustainable. During the month of May, sales grew by 2.9% (compared to 2018), while in June (when the first sales began) rose 0.4%. That is, there are many customers who have not waited for the sales and have bought during the season, "says Vega.
For López Navarrete, it is the stores themselves that create a dependence on discounts. "Global warming is affecting the way we consume. People no longer buy winter clothes in September-October, which leads them to think: 'If I'm going to buy it in November, why do not I wait a month for the sales?' Says the professor. "You have to think about how much the sales are not discouraging the customer to buy at full price."
(tagsToTranslate) search (t) rebate (t) store (t) go (t) find (t) countercurrent (t) small (t) margin (t) gain (t) damage (t) power (t) create ( t) image (t) make (t) mark (t) give (t) back (t) discount



Source link