Long queues in laboratories to do the PCR before traveling to the Canary Islands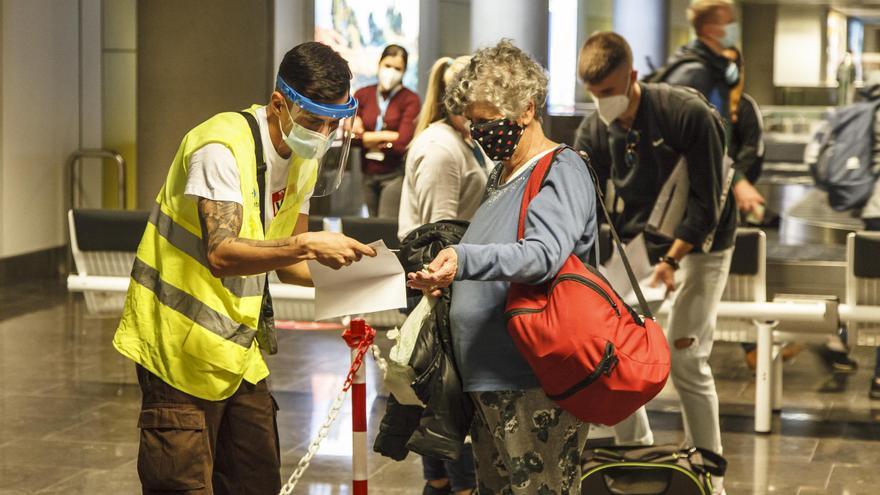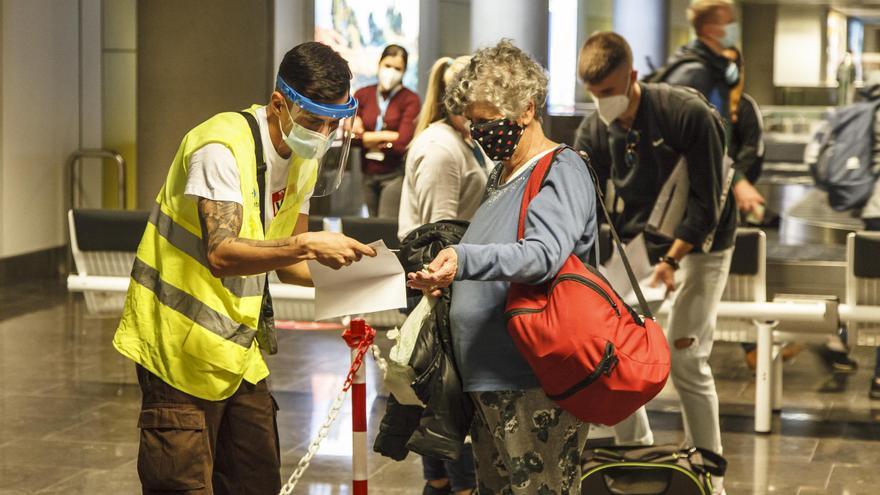 The private laboratories that have opened their doors this Saturday in Madrid have encountered long lines of people waiting to get a PCR 72 hours before traveling to the Canary Islands, otherwise they will have to isolate themselves upon arrival.
"I arrived at eight in the morning to do a PCR to go see my relatives. I arrived at ten to eight, the laboratory closes at 10:30, it looks like I'm going to stay out. Let's see if I'm lucky and I go in, but I'm afraid not "A young Canarian, like many of those in the queue, told Efe.
In the Islands, the Canarian Government has announced a laboratory on each Island, with the exception, for the moment, of El Hierro and La Gomera.
Gran Canaria: Díaz Cremades, Avenida Primero de Mayo, Las Palmas de Gran Canaria.
Tenerife: García López, Ireneo González square, Santa Cruz de Tenerife.
Fuerteventura: Eurofins Megalab, Secundino Alonso street, Puerto del Rosario.
Lanzarote: Eurofins Megalab, Calle México, Arrecife.
La Palma: Eurofins Megalab, Avenida del Puente, Santa Cruz de La Palma.
According to the order of the Canary Government, all people who travel to the islands between December 18 and January 10 from anywhere in Spain, except those under six years of age, must have a covid-19 test with a negative result carried out in the previous 72 hours upon arrival.
"My mother is a risk group and, as they have put free PCRs for Canarian residents, I want to make sure not to infect my family." After taking the test today "I will quarantine at home. I came at five to eight, it opened at 8.30 and the queue was already going around the two streets", has added another person in the queue, in which there were people with folding stools.
People who do not present the result of the test upon arrival will have to isolate themselves and have it done on the islands within 72 hours, or otherwise remain isolated at their residence for 14 days, as established by the order, in which it is specified that three tests are supported: PCR, TMA and antigen test.
"I am from Gran Canaria. I came to see my boyfriend who is from Madrid. I have lived here for the last four years but now I live in Tenerife. Now I find that, to go home, I have to take the test"explains another young woman.
He Canary Islands Government justifies these measures, for which there are some exceptions, in that almost the entire national territory is at high or very high epidemiological risk, while the archipelago is in the middle range, although with an upward trend.
The estimate is that more than 60,000 people will travel to the islands during the Christmas period from the rest of Spain as a return to their usual or family residence.