Long queues at the Bank of Spain on the last day to change pesetas to euros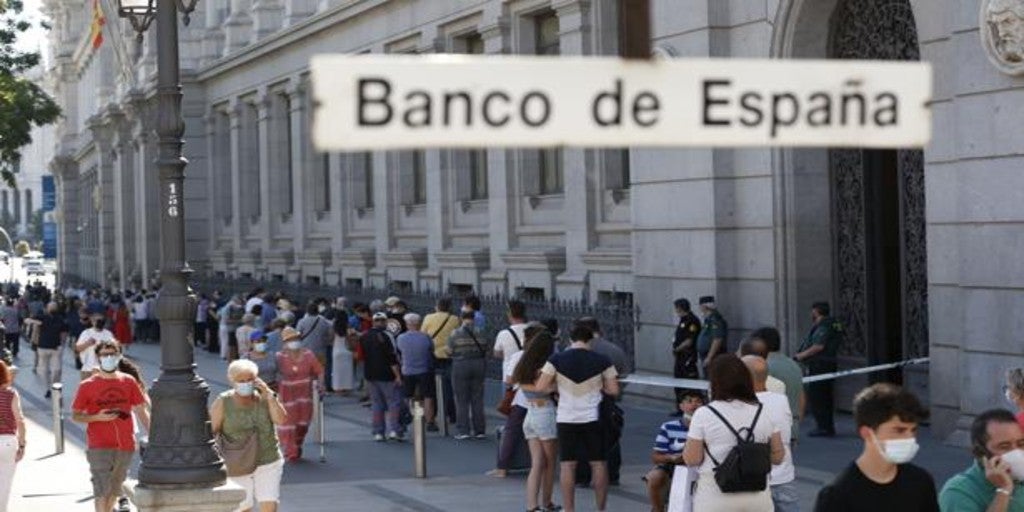 MADRID
Updated:
Keep

Last day for change old pesetas to euros and the queues of people have followed today in front of the headquarters of the
Bank of Spain. Exchanges can also be made at any of the 15 branches that the agency has throughout the national territory (A Coruña, Oviedo, Bilbao, Barcelona, ​​Valladolid, Zaragoza, Palma de Mallorca, Badajoz, Valencia, Alicante, Murcia, Seville, Malaga , Las Palmas de Gran Canaria and Santa Cruz de Tenerife).
To streamline operations, the Bank offers a 'fast system' of delivery of the pesetas for counting and subsequent payment in the current account indicated by the citizen requesting the change. All banknotes and coins issued after 1939 can be exchanged. For banknotes issued between 1936 and 1939, during the Civil War, it is necessary for the experts from the Bank of Spain to carry out a preliminary analysis.
The Spaniards kept until May a total of 1,584 million euros of the old national currency without exchange, a figure that is equivalent to 263,555 million pesetas. According to the latest data published by the Bank of Spain, and despite the fact that more than 18 years have passed since the common currency began to circulate, the Spanish still had 132,942 million pesetas in banknotes (799 million euros) and 130,613 pesetas in May. million pesetas in coins (785 million euros).
The issuing bank estimates that 45% of the coins in pesetas that were in circulation before the entry of the euro it will never be delivered to the Bank of Spain for its exchange because it will remain in the hands of the Spanish as a collector's item, or due to deterioration, loss or departure from the country in the pockets of tourists.
The average amount of pesetas exchange carried out by the Spaniards is about 170 euros per person, the amount being much higher in the case of banknotes than in the case of coins, as pointed out by the general director of Cash and Branches of the Bank from Spain, Concha Jiménez, in an interview with Europa Press.
The total volume of pesetas banknotes and coins that
are not yet redeemed is 1,580 million euros, which represents only 3% of the total amount of banknotes and coins that were in circulation when the physical euro was introduced in 2002.
"The amount that will finally remain to be changed will depend on the attitude of each citizen, but we are talking about the majority exchange having already been done in recent years," Jiménez pointed out. It should be remembered that the exchange rate is one euro for every 166,386 pesetas. Aspects such as the age or condition of the peseta bills and coins will not be taken into consideration for their exchange.