Loles León: "They keep calling me Paloma Cuesta, but I like it: I'm dedicated to the people"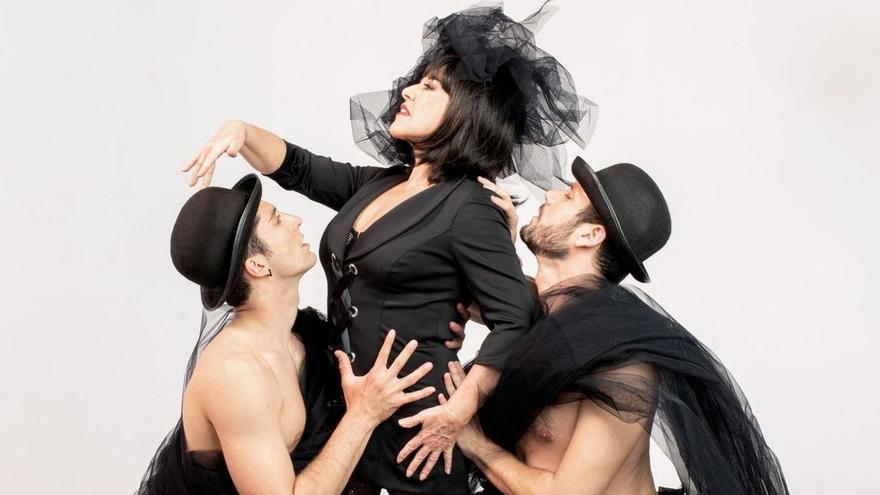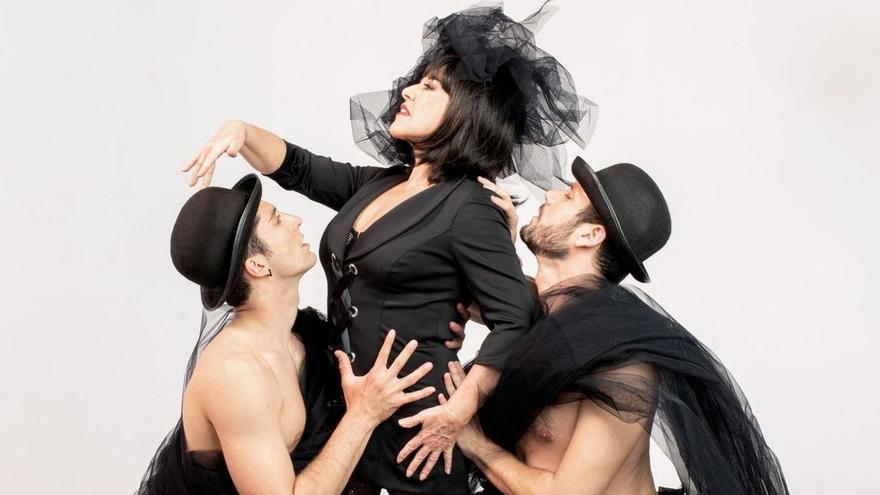 Loles Leon (Barcelona, 1950) has been in show business for more than five decades. Of the works of theater and cabaret From his early days he went to film in the 80s and 90s, with roles in plays by Almodovar and Aranda and protagonism in films like 'The bilingual lover', 'Libertarias' or 'The girl of your eyes'. Within the world of television, many remember her for her characters as Paloma in 'Here there is no one who lives' and Menchu ​​in 'La que se avecina'. At 8:30 p.m. on Friday and at 7:00 p.m. on Saturday he will be at the Colón theater with his cabaret work 'Loles León: a night with her', scripted and directed by Juan Luis Iborra. The script is based on the artist's own life.
Was it Iborra who had the idea?
Yes. He had already written me two other theater stories, but they didn't fit. Regarding this, he called me on the phone in the confinement and said: "There are five written pages and I am going to read them to you. If you like them, I continue. If not, we leave it ". I really liked it, it was funny and it moved me. He knows me a lot. It's a bit of a cabaret in which I explain my life with gags and music. Before this was called literary cabaret. Of those of a lifetime: I already did enough in the 70s, 80s and 90s. I play this format again.
What are the advantages over a normal play?
Give one more direct connection with the public. You make it a participant, you speak, you respond, and it is as if the audience were on stage. I have a lot of relationship with him and I speak as if we were at home. If they laugh, I laugh too and tell them: "Oh, how comfortable I am with all of you." It's a bit ... my way.
You start in show business very young. How do you remember your beginnings?
Since 1970 I have been there, first doing independent theater and then many other things. But in the show what we tell is 50% truth and 50% fiction. There are some parts of my life, some very funny, some emotional, but also made up stories.
Is your anecdote of when you fell on the stairs of Jeremy Irons house?
Yes, but I already tell it there, and since I have counted it millions of times, whoever wants to know more should come to the Colón! There he finds out everything (laughs).
He is accompanied on stage by two dancers and a musician.
Briel González is with me, who is Galician and from A Coruña, an actor, dancer and wonderful musician, like Fran del Pino. And on the piano, Yeyo Bayeyo, a wonderful musician.
He has done cinema, theater, series, cabaret, television, like 'MasterChef'or'Your face is familiar to me'... What is your preferred format?
I like everything, and my profession encompasses it. When I do a job I really enjoy myself, I give myself to the full and I give it my all. I really like everything that is spectacle for the public. For me it is what gives meaning to my life. My profession is where I feel comfortable and where I am most comfortable. But I have no preference: it is everything, everything.
Neither in terms of genres, in terms of drama or comedy?
There's no difference. What I do the most is make people laughIt's comedy, and I'm very comfortable with it, but I also really like drama. What happens is that there are fewer proposals, and more at this time when the only thing people need is to forget their sorrows and come to have a fun and entertaining time. And that's it, nothing more (laughs) because as we have a very delicate world moment, with this pandemic, we have to do things simple, fast and with lots of laughs. That is what it is.
It is a very recognizable face in Spain. Has it happened to you that people confuse you with the character who is most famous at that time?
Yes Yes. Paloma Cuesta keeps calling me, Paloma Urban Fashion, Menchu, La Tanqueta, Madam President .... Many things call me. But I like, uh, that they call me all this. They ask me for videos for the children: "Oh, hi, I'm La Menchu" and I do them. I feel very good. Keep in mind that I have fans from eight or nine years old to 90 (laughs) going through all ages. And I am dedicated to all the people who like to see me.
There would also be tougher moments in his career. For example, when he left 'Here is no one alive', as he said, due to stress ... Are the bad moments going to be seen in the play, or when he had to reinvent himself?
No, look: all that is forgotten, the past no longer exists. The past only exists on stage to tell you something. But I (snorts) I am very fast in everything. That happened and that's it. I'm working with the Caballero brothers again [Alberto y Laura, sobrinos de José Luis Moreno y creadores, directores y productores de 'Aquí no hay quien viva' y 'La que se avecina'], wonderfully, divinely, and that's it. The stresses? Everyone has had them. Moments in which you have felt oppressed at work have also had you and all of God, all living creatures, even if they do not work. With age and with time you learn to have more patience. But that no longer matters.
Last year he participated in the movie 'El Refugio'. What are the plans for this year?
We are shooting 'Father there is only one 3', with Santiago Segura. I'm also in 'Mirror, mirror', although only in a sequence with Malena Alterio. At the same time I do 'Your face sounds to me' and the theater thing, so I'm a little busy (laughs).
And looking to the future, there is something left for you to do, someone you want to work with ...
No, I have nothing, no history to be desired; I'm fine, as I am, with three jobs. Does it seem little to you? Hey? I'm half crazy, I have enough! With this I shoot forward! Let's not ask for more things and the Universe says: "Give something to this one, but so that she can be quiet for a while." No, no (laughs), I'm fine like this. All I want is to have a lot of health, a lot of strength and a lot of energy.
He made a video clip with Children of Ruin. How was the experience?
Very good. It wouldn't have occurred to me, but they suggested it to me. I always collaborate with young groups who are on the crest of the wave, always, always. Since the 70s I have had a relationship with music and the most cutting-edge groups. And they told me "these are your fans", and I "well look how good, well let's go there, if they are fans you have to give them pleasure". Went Resines and me, as an older couple (laughs). I had a great time.