Loles León invites you to spend a night with her in Vecindario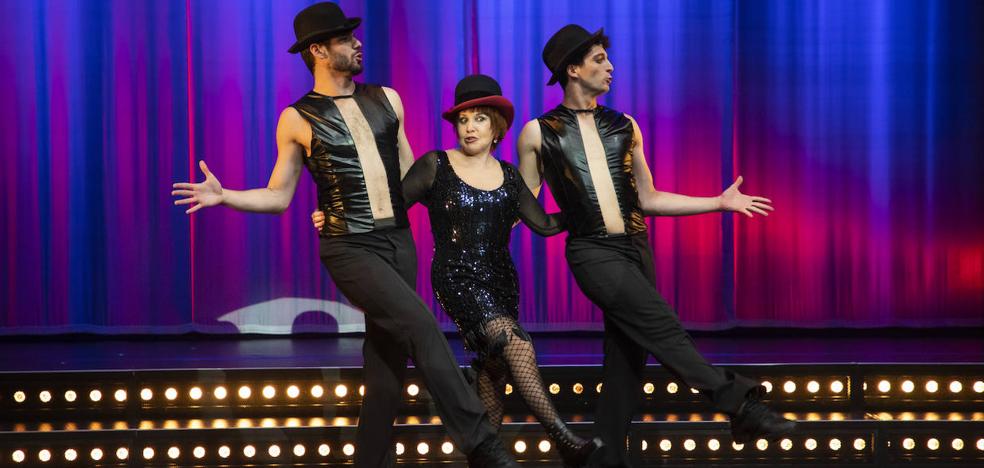 The popular actress and comedian stars in the show 'Una noche con ella' this Friday and Saturday at the Víctor Jara Theater
Spending a night with Loles León can change your life. First of all, it means doing a
journey for your life, for its most bitter moments and for its happiest, for situations as funny as they are absurd. But, as she says at the beginning of the show: «If you don't like things in your life, who said you can't change them to represent them on stage».
Juan Luis Iborra has written and directed for Loles Leon the
One Woman Show 'A night with her', which is also a journey through the last 50 years of our history, with memories full of emotion that, through music (the cabaret, the music hall) will take us to different more mischievous and innocent times and that arrives at
Victor Jara Neighborhood Theaterin Gran Canaria, this Friday and Saturday, days
May 13 and 14.
'One night with her', produced by Pentación Espectáculos and DosEsMas Producciones, contains 50% reality and 50% fiction, but she will never confess what is true and what is a lie. It is the viewer who must find out.
During the
90 minutes the duration of the show, Loles, together with two young dancers/actors,
Briel González and Fran del Pino, and with the music of Yeyo Bayeyowill bare his soul and unleash his biting tongue.
will sing and dance so that the viewer remembers 'A night with her' as something unforgettable.
fruit of friendship

«This performance is born from friendship, knowledge of the human being and deep admiration for an actress who has a dramatic soul, a showgirl body and a girl's gaze. That mix is ​​what makes it unique.
I met Loles 35 years ago and my admiration for her led me to work together on several occasions. Her life is as passionate as 'The Canterbury Tales' and as funny as 'With Skirts and Crazy'", explains Juan Luis Iborra.
Loles Leon corroborates the words of the director: «Every time he wrote a few pages he called me to read them to me and, while I listened to him, I cried».
And it is that, 'A night with her' is, as the actress likes to define it: «Surprising. I want people to say: 'Go see Loles because it's amazing.' There is laughter, there is comedy, there is music... but they are going to discover things that they do not expect from me and that are going to surprise them, like that it has some moments of a very deep emotion».
Scenography

About the scenic game of the
truth and lies, Loles explains that «viewers can guess, but I don't clarify anything, I only explain. It may be true, it may have roots in the truth, but it may be a stretched anecdote... Juan Luis has known how to play this game very well, he is a great artist », he adds.
Another moment of the show. /

c7

"'One night with her came when it should have arrived, when I least expected it, but when we all needed it most," Iborra concludes, whose final wish is for the public: "Now I just hope that you, the viewers, enjoy it. Spending a night with her will be worth it."