Lola Indigo threatens to leave 'The Dancer' and 'The fair price' does a double on Telecinco with the premiere of her daily strip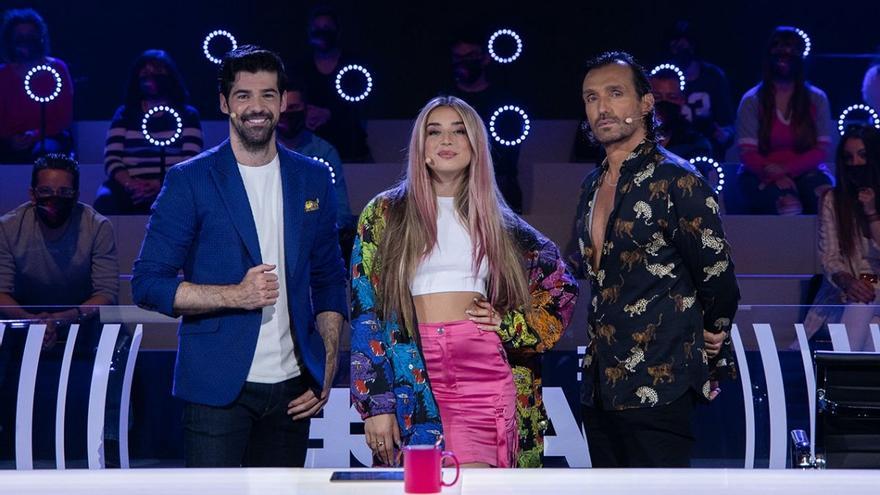 Antenna 3 opens week with a new installment of the phenomenon 'Woman'(10:45 p.m.). After the sad events, Sirin's confession and Hatice's death, Bahar will decide that the time has come to unite his family with forgiveness as their motto, with Sarp in the equation. Precisely, this rapprochement between Sarp and Bahar will surprise Arif and Piril, collateral victims of this story. Sirin and Enver will not know how to resume their routine or how to live in the same house full of so many good memories and now so painful.
'The right price'
Telecinco this Monday will live its first day with a double delivery of 'The right price'. His usual prime time program (11pm) will be joined by the premiere of his daily strip (8pm), which will replace 'Sálvame Tomate'. In addition, at 22:00, a new installment of 'Survivors: last minute' will be seen.
'The Dancer'
For its part, La 1 de TVE will broadcast tonight (10:10 p.m.) the third day of auditions of 'The Dancer'. On this occasion, the captains will distrust the intentions of their teammates to get the best contestant and will live small bites between them, which will make Lola Indigo threaten to leave the program. What's more, Rafa Méndez will meet again with Sergio Alcover, Godfather of one of the groups of dancers that will participate in the program, after having coincided in 'Fame a Dancing'.
'Charon'
The followers of 'Charon' will be able to enjoy tonight (10:50 pm) their sixth episode in Cuatro. In this installment, Paula, Samuel's sister, receives a brutal attack at the hands of her husband Rodrigo, which goes on the run shortly after. Despite his initial refusal, he ends up denouncing and Aurelio notifies Charon of what happened. The lawyer welcomes his sister and his niece Irene at home and helps them throughout the declaration process, although Paula faces a judge who does not seem to believe her at all. Charon and Aurelio try to find the whereabouts of her husband, on whom an arrest warrant weighs, while Marta looks for a way to challenge the judge who is handling Paula's case.
'Burglars'
LaSexta will be the only channel that bets this Monday on the cinema with l1st broadcast of the film 'Ladrones' (10:30 pm) in 'El Taquillazo'. A notorious gang of bank robbers keeps the police in suspense. They work like a clockwork mechanism, going in and out without leaving any trace and remaining discreetly inactive between robberies. But, when they are organizing a last twenty million dollar heist, the gang begins to have difficulties due to the intervention of an experienced detective, determined to hunt them down.