Lola and Diego are the couple that will have the first confrontational bonfire of 'The islands of temptations'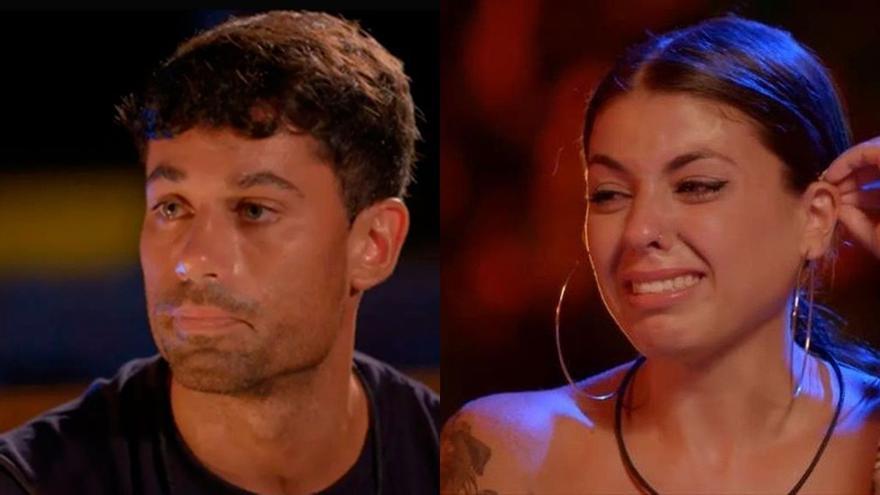 Turn in 'The island of temptations'. In the previous installment of the reality show, viewers could see a preview that showed how one of the couples had the first confrontational bonfire, or what is the same, the moment in which they see their faces and make a decision about their continuity in the program. However, the Telecinco program did not show the name of this couple … until last night.
'The debate of temptations' advanced that one of the boys will ask for the first confrontational bonfire of the edition. And although many pointed out that it could be Hugo or de RaúHe, the only ones who have not yet been unfaithful to their partners, the truth is that it is about Diego, who will meet again with Lola.
They will do so after mutually falling into temptation. Diego was unfaithful to his girlfriend with Carla while Lola threw herself into the arms of Italian Simone. However, in the last installment Lola began to show her regret to the point that she completely fell apart, some images that moved Diego.
"I have realized that I am in love with my partner, I want my boyfriend and I want to fix my relationship"Lola assured Simone after her brief love affair with him. However, shortly after, Lola was lying in Lucía's bed next to Carlos, with him things happened under the sheets." Diego will see everything, "Sandra Barneda advanced. in the debate.