'LOL: If you laugh, you lose': Prime Video reveals the complete list of comedians of the second season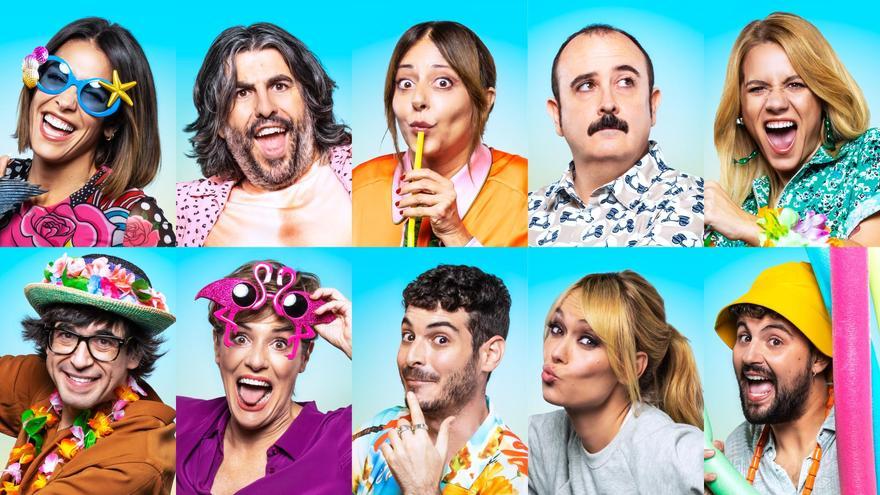 Amazon Prime Video today announced the cast of the second edition of 'LOL: if you laugh, you lose', its comedian contest. The new season of the show produced by Banijay will be presented by Silvia Abril and Carolina Iglesias and will have nine new contestants and a repeater.
Anabel Alonso, Henar Álvarez, Juan Amodeo, Carlos Areces, Lorena Castell, Patricia Conde, Antón Lofer, Luis Piedrahita and JJ Vaquero, will be the contestants of this second installment in which Yolanda Ramos will return as a contestant after her participation in the first season of the program.
The second batch of 6 episodes will reunite the bests masters of monologues, imitations, physical humor and improvisation, among other modalities, and will offer audiences a hilarious competition in which staying serious is as important as unleashing laughter from your opponents. Anything goes in this show except one thing: if you laugh, you lose. The last comedian to maintain his composure during the 6-hour challenge will win and receive the grand prize of 100,000 euros that you can donate to the charitable cause of your choice.
LOL: If you laugh, you lose is an adaptation of the popular Japanese show produced by and starring Hitoshi Matsumoto, who leads 10 comedians in a "battle of laughter" behind closed doors; a successful format that has since been replicated exclusively for Prime Video in Italy, Germany, Mexico, Australia, France, India, Brazil and soon Canada.