'Loki', 'Lisey's Story' and 'Elite' feature in June series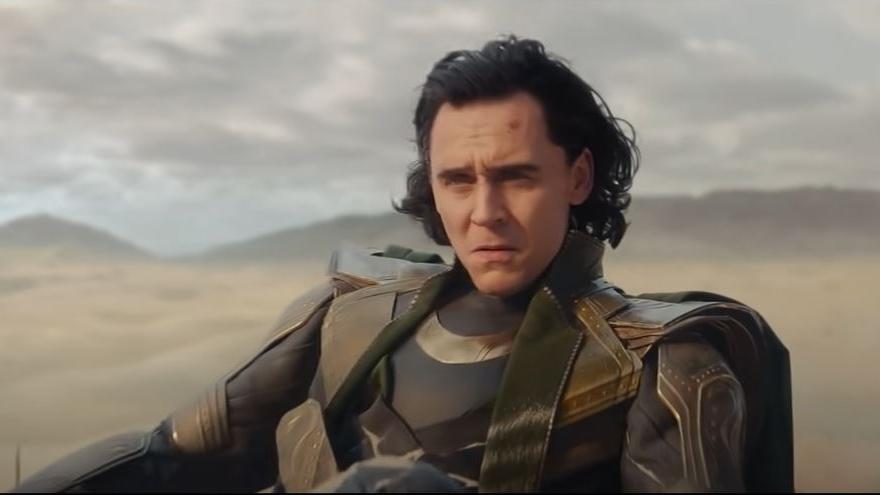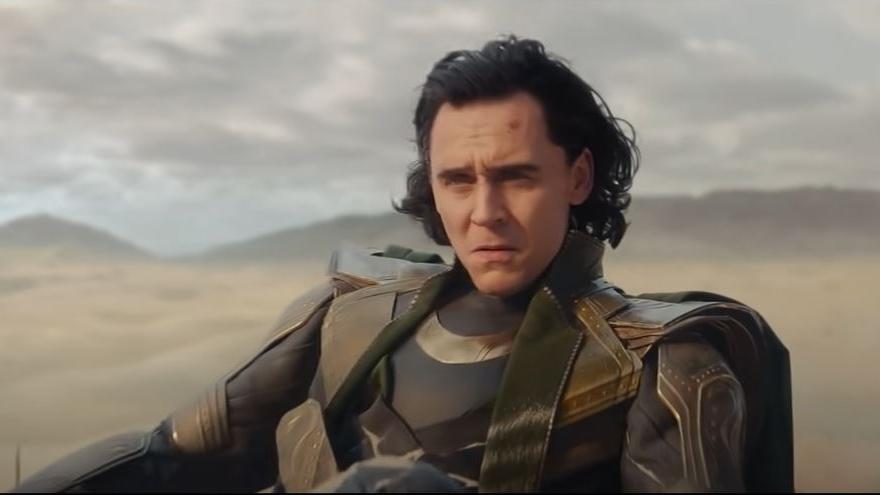 The platforms are redoubling their efforts to magnetize the public to their series, this June with premieres such as 'Loki', the third Marvel installment for Disney + about Thor's brother, whom he brings to life Tom Hiddleston, or 'Lisey's Story', with Julianne Moore, based on a Stephen King novel for Apple TV.
The most unknown life of 'Leonardo' in European public television
On Thursday, June 3, it arrives at the prime time of La 1 'Leonardo', a blockbuster participated by RTVE in collaboration with other European public broadcasters, such as RAI, France Télévisions and ZDF, which will tell in eight chapters an unknown story of the artist and genius of the Renaissance Leonardo da Vinci.
With the spanish Carlos Cuevas, which makes the international leap with this production, and Freddie highmoreThis landmark blockbuster was created by writer / producer Frank Spotnitz, alongside Steve Thompson, and directed by Dan Percival.
Stephen King adapts his work 'Lisey's Story' for Apple TV +
Julianne Moore and Clive Owen star in this Apple TV miniseries based on the bestselling novel by Stephen King that the author himself has adapted and written for the TV whose world premiere will be on the 4th.
The eight-episode series, which will begin with the first two chapters and premiere a new one every Friday, follows Lisey Debusher Landon (Moore), who after losing her husband Scott (Clive Owen) travels to Boo'ya Moon, the place where he took refuge to write.
Movistar + premieres 'Paraíso': Fantasy, mystery and adventures
Fernando González Molina ("Three meters above the sky", "I have desire for you") is responsible, along with Ruth García and David Oliva, from the series 'Paraíso', an original proposal by Movistar + that combines youth drama, science fiction and mystery.
Located on the coast of the Spanish Levante, at the end of the summer of 1992, Sandra, Eva and Malena, 15 years old, disappear into a disco without a trace. Sandra's little brother and his friends start looking for them to discover that those who have the girls are out of this world.
Macarena García and Gorka Otxoa and the young people Pau Gimeno, Cristian López, Leon Martínez, Héctor Gozalbo, María Romanillos and Patricia Iserte, star in this 8-episode series, which will be presented at the next Malaga Festival and will reach the public on the 4th.
Hiddleston 'Loki', Thor's brother, finally at Disney
'Loki', the third series of Marvel in order to Disney+ focused on the time travel of the great villain, and Thor's brother, Loki (Tom Hiddleston), will be set after the events of 'The Avengers: Endgame'; In this film, Loki managed to escape arrest after taking the Tesseract dropped by Tony Stark on his journey in the Battle of New York.
The Norse god of lies will face unimagined adventures in the six chapters of about 50 minutes each that make up the series, whose world premiere is on the 9th.
'Room 301', bloody and vengeful Finnish thriller
Sundance TV premieres 'Room 301' on June 10, an intriguing Finnish series loaded with tragedy and revenge that tells the story of a family facing devastating tragedy during the summers of 2007 and 2019, in Finland and Greece.
It is about the Kurttis family, trying to recover from the horrible death of Tommi, their two-year-old son, for which they blame a neighbor. Twelve years later, the drama is revived because of a threatening letter; It will be six episodes to answer how far we are willing to go for our loved ones.
Bob Pop is 'lost fagot', his portrait openly in Movistar +
Created and written by Bob Pop (Roberto Enríquez) and directed by Alejandro Marín, 'Lost fag' is a fiction loosely inspired by the writer's own life.
The protagonist is a small town boy who tries to find his own identity and whom the viewer will find in various stages of his life: the eighties, when he was an overweight teenager who was fond of musicals; the period of discovery during his student period in Madrid, and finally the present, where the viewer will find him already a writer.
'Blindspotting', comic series that takes up the movie 'Baby Driver'
Starzplay premieres on June 13 the comedy 'Blindspotting', created and produced by Rafael Casal and Daveed Diggs, who also starred in the film "Baby Driver" (2018), by Carlos López Estrada, in addition to writing and producing it.
The series picks up the story six months after the film and centers on Ashley, who is riding the crest of middle-class life in Oakland until Miles, her partner and father of her son, is suddenly incarcerated.
'Elite' returns with new challenges for gum students
A new course begins in Las Encinas. And with it comes a new director who happens to be one of the most powerful entrepreneurs in Europe and that he is willing to redirect a school that he finds has "run amok" in recent years, and with him, his three children move (Carla Díaz, Martina Cariddi and Manu Ríos), three posh who will endanger the friendship of the most veteran students.
Andrés Velencoso also joins this fourth season of "Elite", in which well-known faces from the series repeat, such as Itzan Escamilla, Miguel Bernardeau, Aron Piper, Omar Ayuso, Claudia Salas and Georgina Amorós, which premieres Netflix on June 18 .
'Alone' will show that human beings are connected
Amazon Prime Video premieres on June 25 'Solos', a series of seven autonomous chapters with actors such as Morgan Freeman, Anne Hathaway, Helen Mirren, Uzo Aduba, Constance Wu, and Dan Stevens.
Stories that invite reflection by exploring the deeper meaning of human connection through the individual vision of its protagonists and demonstrating that, in the most disparate circumstances, we are all connected.
'The mysterious Benedict society'. orphans with superpowers
After winning a scholarship contest, the quirky Mr. Benedict (Tony Hale) recruits four empowered orphans for a dangerous mission to save the world from a global crisis known as The Emergency.
Starring Kristen Schaal, Ryan Hurst, MaameYaa Boafo, Gia Sandhu, Seth Carr, Emmy DeOliveira, Mystic Inscho and Marta Kessler, "The Mysterious Benedict Society" consists of eight episodes that premiere on Disney + this eight-episode story premieres on April 25. June.
Netflix proposes 'Sex / Life', feminist tragicomedy in 8 episodes
Based on BB Easton's self-published memoir "44 chapters about 4 men" by BB Easton, 'Sex / Life' is an American comedy-drama developed in eight chapters by Stacy Rukeyser for Netflix.
It is the story of a love triangle between a woman, her husband, and her past, which takes a provocative new look at female identity and desire; It is about Billie Connelly (Sara Shahi, a Texan of Iranian and Spanish origin), a mother of two who needs to reconnect with the single and sensual woman she was ten years ago.