Logistics and supermarkets do not believe that there will be supply problems despite the storm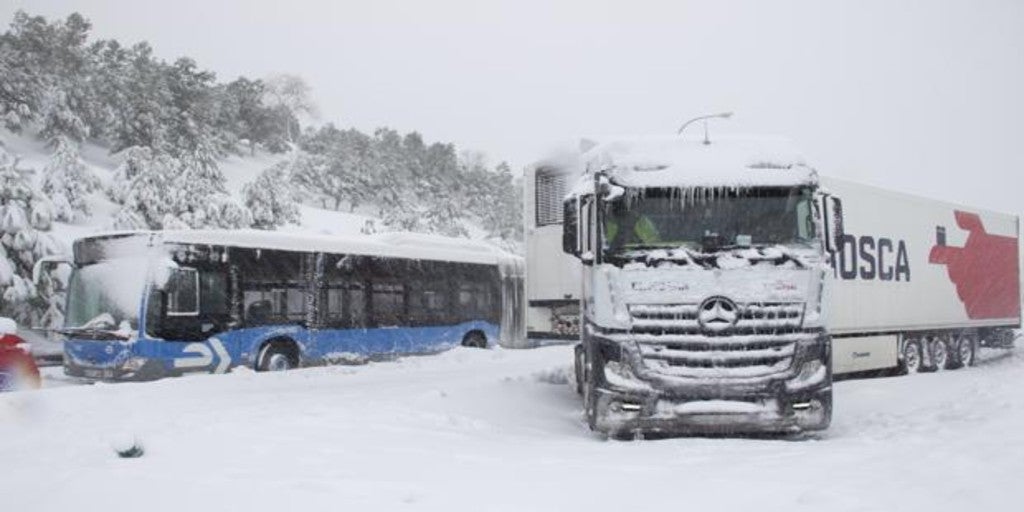 Madrid
Updated:
save

A new extraordinary situation puts the supply chain of much of Spain to the test. If in March it was the coronavirus that unleashed a fever for the collection of food and essential utensils, this time the storm Filomena puts at risk that the supply chain is broken by cuts in the roads, full of snow and ice. A fact that, until now, according to the president of the UNO Logística employer, Francisco Aranda, does not seem to happen, despite the problems that have arisen.
Of course, there are risks, such as the appearance of ice sheets due to low temperatures, which would hinder the process and could cause accidents. «We are facing the situation with many problems but solving them little by little. With the work of logistics professionals and the support of the administrations, we are trying to save the situation, "says Aranda. Such is the situation, that the Madrid city council values ​​that the capital is declared a catastrophic zone, while the accesses by train and air continue to be closed.
This storm has also come just at a time when the distribution of the coronavirus vaccine and medicines is crucial to combat the pandemic. "For the moment we do not foresee that there will be breaks of the supply chain ", explains Aranda, who adds that" we are prioritizing, together with the Ministry of Transport and the UME, the distribution of vaccines, medicines and food ".
Aranda explains that when the most important part of the storm began on Friday, the transport chain had to stop: "The trucks that were on the road were separated from them. They tried to group them in the parking lanes. Now they are trying to create comboys with snow plows in front and behind the transporters to try to reach the destination points.
Spain's logistics network has a large part of its structure in Madrid and nearby provinces such as Toledo and Guadalajara. From that point it connects with practically the entire country. That is why UNO Logistics is working hard to clear all industrial buildings of snow. "This is essential to guarantee supply," says Aranda, who highlights the operation of "ten" of the UME.
For their part, supermarkets are also confident that tomorrow Monday there will be no supply problems. According to Ignacio García Magarzo, general director of Asedas, the management of supermarkets such as Mercadona and Dia, the key will be in the cleaning of the entrances today Sunday. In addition, he comments that yesterday Saturday some shops were able to open, "although they lacked fresh items that could not be delivered on Friday." Even so, he affirms that "when everything recovers, the replenishment in stores is very fast."