'Locke & Key': When Joe Hill didn't want to be his father | Ka Boom blog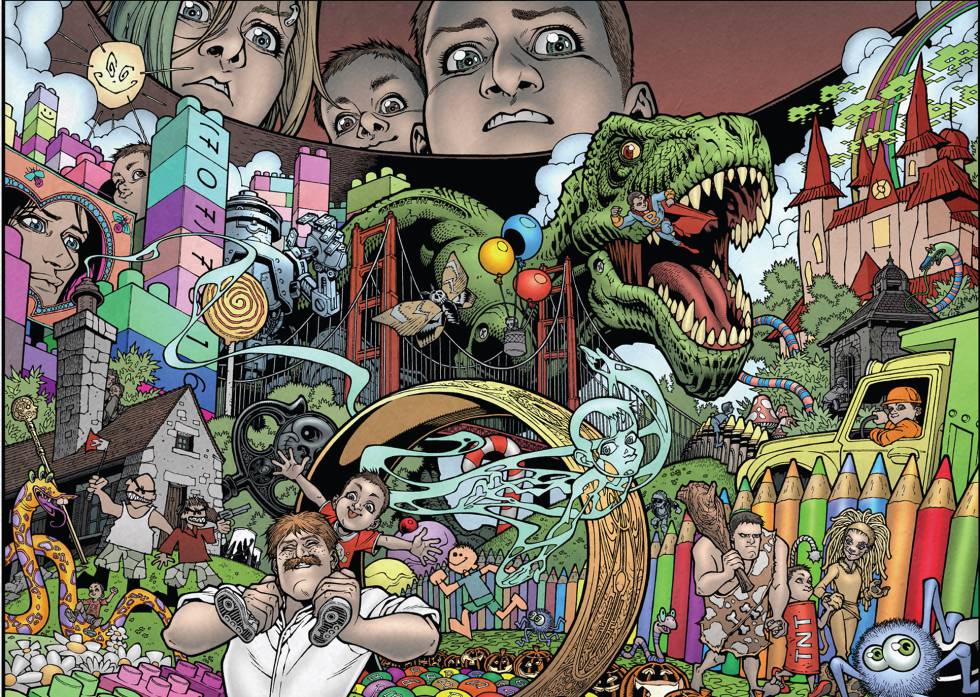 In 2005, exactly in the same year, two collections of stories were published on both sides of the planet of extraordinary value. From New England, from the same blood as the incontestable master of horror during the second half of the twentieth century, Stephen King, arrived 20th Century Ghosts; Ghosts (Sum of Letters, 2008) in Spanish. From Russia, the Russia that had lived behind the iron curtain in a microcosm isolated from any connection with the other winning side of World War II, emerged Переходный возраст, or, in its title in Spanish, A difficult age (Nevsky Prospects, 2012).
Shortly after the turn of the millennium, Joe Hill and Anna Starobinets offered two strong anthologies that twinned, without losing the genuineness of their origins, two visions of horror and fantasy. Two visions, in addition, that moved away and much of that encounter with the amazing from the mundane that Stephen King embodied as the greatest exponent, but that practiced many of the great voices of the New wave, like Richard Matheson.
In those anthologies a break was perceived with the astonishment fantastic, which somehow anticipated the Books of the Blood (Valdemar, 2019) Clive Barker, and he went on to live in an integration of the fantastic. In a redefinition of the real. Yes in Pop art From Joe Hill we watched the life of a child literally made of rubber in the Anna Starobinets Espero a soup came back to life after suffering a Golgotha ​​of rot in a refrigerator. We return to Kafka, both anthologies seemed to shout. We return to Bradbury. We return to magic not as an extraordinary element, but as a mundane element.
However, while Starobinets remained faithful to his unique path, Joe Hill, from his public admission that he was, in effect, his father's son (something increasingly difficult to hide from his appearance) was undergoing a gradual process of assimilation of which I suppose he is conscious and against which I suppose, from time to time, tries to fight. In his latest anthology published in Spain, Strange time (Night, 2018), one reads in his first story, Snapshot, to your father. It is a good version of his father; But he is his father. That kid who wrote about rubber children has been diluted. That novelist who started with a musician from heavy metal spoiled that he receives a ghost's costume he had renounced his magical self and yielded to the ways and ways of his father.
Now that it has been released Locke & Key on Netflix —A fun and minor series; a little bit what happened with the Item of Muschietti compared to the original; again, following in the footsteps of the father even in that— it is an irresistible opportunity to dive into Locke & Key. The best work, in fact, the great work, by Joe Hill.
If the 80 were from Watchmen and the 90's Sandman and probably the 2010 are from K. Vaughan (choose between Saga or Paper girls what I like most), the 2000 I think were Joe Hill and Gabriel Rodriguez. It is the colossal work of pop, the unforgettable one, that the comic offered at that time.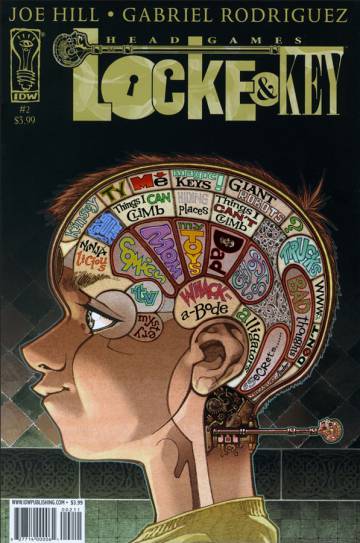 It is difficult for me to summarize, personally, the sensations I experienced reading Locke & Key. I tried to do it in the gallery that accompanies this article, with unforgettable vignettes like that tremendous splash page that shows the inside of the head of Bode, the little one of the Key, but the truth is that the words escape me. It was an initiatory experience, because at that time I started my literary career and wondered, I guess a little like everyone, what have I come to tell this world that have already illuminated Harlan Ellison, Ray Bradbury and so many others.
Read Locke & Key Joe Hill became my personal revulsive; and in the lighthouse through which I felt that I should be guided so as not to get lost in the shadow of the old masters. It was possible, said each vignette of that unforgettable comic, to embrace the amazing without having to remind either King or Spielberg. It was possible to offer our optics millennial instead of redoing old topics in the definition of gender roles, concerns and professions of the characters. It was possible, finally, to make the old fantastic new again. And the answer, like those multiple keys that fit multiple locks, was to embrace the magic. In its most colorful, free and wild side.
Locke & Key He came and left and Joe Hill's career did not stop ascending. Now he even manages his own line of comics within DC, an attempt to offer an alternative to that Vertigo already evicted. But the flame of that passion to reinvent the conception of the fantastic, at least in its latest originals, has been extinguished. He is still a genius narrator, but he is no longer the revolutionary he promised to be. We have, then, the vignettes of this masterpiece to remember that, indeed, it was.
Joe Hill has already shone far beyond his father's shadow. My hope is that one day I will do it again with the same conviction and intensity.
Angel Luis Sucasas He is the narrative director of the Tequila Works video game studio and novelist on labels such as Planeta, Dolmen Editorial and Nevsky Books.