Located the nearest radio explosion to Earth | Science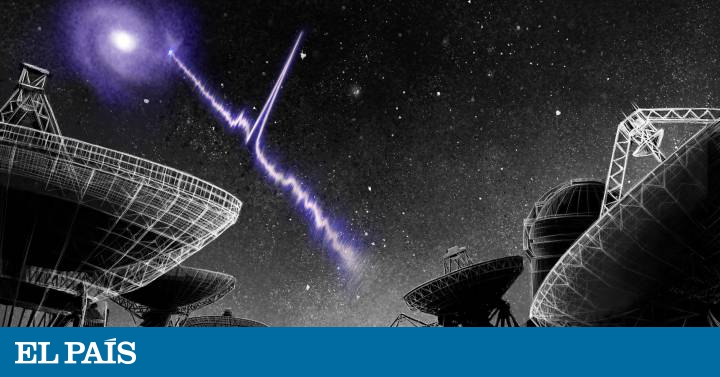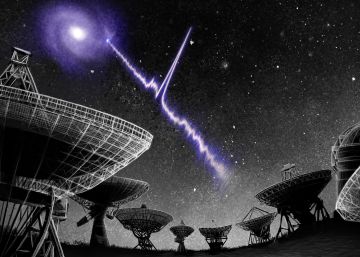 In five hours of observation, astronomers have seen four bursts 500 million light years from Earth. These are fast radio bursts (FRB, Fast Radio Burst) and do not last more than one or two milliseconds and therefore are very difficult to see and analyze. Since 2007, a hundred of these phenomena have been discovered, but only four have been located. FRB180916 is the fifth and closest to Earth that has been detected so far. It is the second rapid burst located in the same place: a nearby spiral galaxy where there is star formation. Its properties and its proximity distinguish it from the preceding discoveries and revolutionize the ideas that were had about these galactic events.
The research, which is published this Monday in the magazine Nature, changes the conception of scientists who since 2007 seek the sources of these mysterious signals. Benito Marcote, principal author of the study and astrophysicist of Joint Institute for VLBI ERIC (Wide Base Interferometry) in the Netherlands he says that, before this finding, it was thought that there was a difference between repeated bursts and those that occur only once. "Now everything changes. There may be a close correlation between repeated and non-repeated," he explains.
These radiation signals emit, in a millisecond, the same energy as the Sun in several days, but the human being cannot see it. The combination of eight high-precision radio telescopes of the European VLBI Network It has allowed scientists to observe these phenomena which, according to the study, do not follow specific guidelines. "Those that have been detected only once occurred far and were weak, but it does not mean that they were not repeated too," says Marcote, "it may be the same event, but that due to circumstances, it does not have the same characteristics ", Add.
The study suggests that detecting a repetition depends on the sensitivity of the instrument and the proximity of the outbreak. This burst of 500 million light years from Earth is at least a million times more energetic than the brightest giant pulses seen since the Crab Pulsar, a neutron star discovered in 1969 that emits 30 times per second.
This burst to 500 million light years from Earth is at least a million times more energetic than the brightest giant pulses seen from the Crab pulsar
The fact that these outbursts occurred in a star formation zone offers new information about the conditions they need to be born. The supernova, explosion that corresponds to the end of the life of a very massive star, it becomes a neutron star. This element has very strong magnetic fields and could be the source of FRB, according to Antonio de Ugarte, researcher at Institute of Astrophysics of Andalusia who has not participated in the work of Marcote. "The important thing about this study is that it has been detected with high precision and, therefore, when we see the galaxy, we can know more about how these signals are produced. Scientists have had to propose several models [una docena según el estudio] and now we can start discarding some bit by bit, "he says.
For Ugarte, it is a powerful tool, but it is necessary to locate more bursts to really understand the environment. Marcote, lead author of the study in question, says they continue to observe and that, if they detect the origin of 10 FRBs, conclusions can be drawn that solve the mystery of their nature.