Llull keeps Madrid alive against Anadulu Efes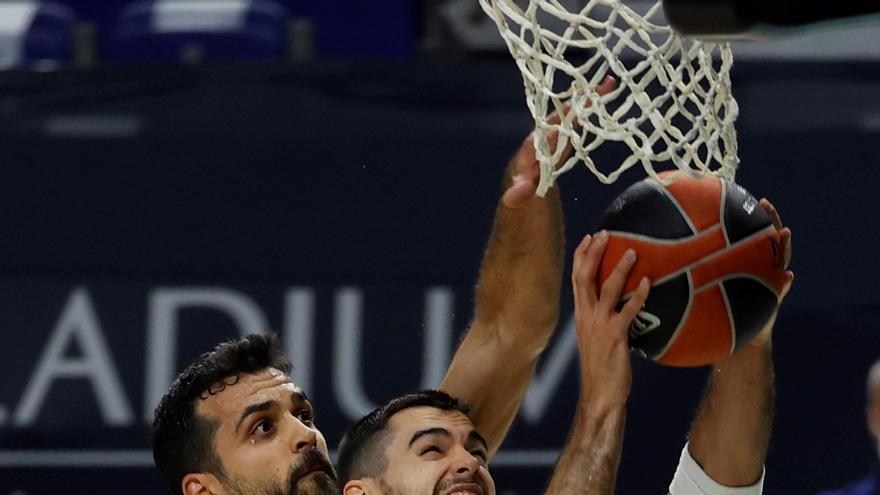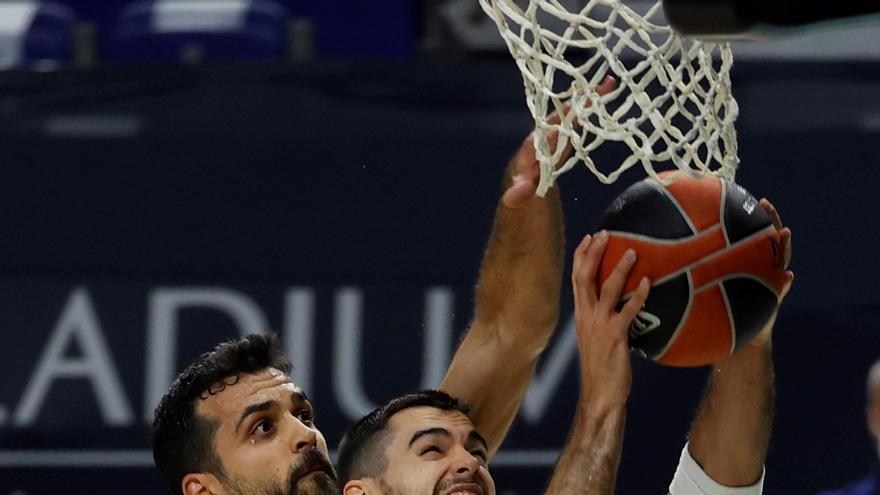 The Real Madrid, led by a stoic Sergio Llull in the last minutes, he turned a game that he had been losing for more than 30 and won by 80-76 to Anaddolu Efes. The white team is still alive.
Without Walter TavaresWith no solutions in the last three games against Anadolu Efes, with a stellar Vasilije Micic and almost no time to react, Real Madrid brought out the pride of a champion team to extend the series.
Real Madrid surprised from the beginning with a 1-2-2 zonal defense, which they held for just two minutes, to later start the defense in the zone and go on to man next.
The result was thate Anadolu Efes did not score his first point until 4.30 minutes. The problem was that Real Madrid did not take advantage of the circumstance and only got one 5-0 during this time.
From there, Real Madrid began to fight with itself in attack. Almost nothing came out and little by little he became frustrated.
The first quarter, among some things and others, ended in a draw at 15, but in the second act and in the first 3 minutes the Turkish team achieved a partial 2-12 (17-27) that forced Real Madrid to row against the current.
Rodrigue Beaubois with three triples without failure was the pylon hammer of an Anadolu without pressure, which gave the feeling that without playing at the top of revolutions, it was enough to shoot individual quality in some actions to dominate the scoreboard.
Shane Larkin with more than 14 minutes on the court did not score a single point, missing his three triples, but Real Madrid suffered in each attack and finished the first 20 minutes with only 28 points scored, by 38 for Anadolu.
Only Fabien Causeur, with 9 points at halftime, seemed a bit more successful, together with Sergio Llull, 5 points. Real Madrid scored 2 of 12 triples and 9 of 19 from 2-point shots. If the 9 losses are added to that, almost everything is clear.
Pablo Laso, coach of Real Madrid, tried everything, with the area, not assigning a bulldog to Larkin or Vasilije Micic, but his team did not take advantage of the low tone of the Turks in attack, not in defense, and he sank into his own misses for the rim.
Things did not change at the beginning of the third quarter, with Anadolu scoring, with Micic stellar, and with Real Madrid missing shots and committing new losses, 30-45 (m.22).
Real Madrid kept fighting not to get out of the game, but Micic's great performance (22 points in minute 27) undid all the work in an instant of the local team, 40-55 (m.27).
At the end of the third quarter, 48-58, after equaling the set with a 20-20, the fruit of agonizing work.
With 48-62, in the first minute and 15 seconds of the last quarter and, above all, with the feeling that Real Madrid had no chance of trying to win, the game was languishing.
A triple by Llull and a free kick after a technique to Larkin shortened the advantage, 55-64 (m.32.45). And a 2 + 1 from Alberto Abalde left the advantage at 8, 58-66. But a triple from Larkin and another from Micic again put distance in between on the track, 59-72 (m.34).
Llull became the leader of a desperate Real Madrid, of a team that fought to the end against a superior rival and its own mistakes.
When the match seemed doomed to the Turkish 3-0, Llull continued to believe 57 seconds to go Rudy Fernández with a lateral triple raised the 78-76. The nerves for the Turks and Madrid came from behind, with Usman Garuba doing a physical waste as always, he put the finishing touch, 80-76, to a victory against the impossible.
80 – Real Madrid (15 + 13 + 20 + 32): Alocen, Carrol (7), Abalde (11), Tyus (10) and Garuba (10) -the starting five- Causeur (9), Rudy Fernández (3), Llull (20), Laprovittola, Taylor (2), Thompkins ( 8) and Vukcevic.
76 – Anadolu Efes (15 + 23 + 20 + 18): Larkin (6), Sanli (7), Moerman, Micic (29) and Simon (3) -titling quintet- Beaubois (18), Anderson, Dunston (9), Singleton (4) and Pleiss.
Referees: Luigi Lamonica (ITA), Fernando Rocha (POR) and Anne Panther (ALE). Without eliminated.
Incidents: Third game of the playoff for the title played behind closed doors at the Palacio de Deportes (WiZik Center) in Madrid.