Lluís Cortés leaves the female Barça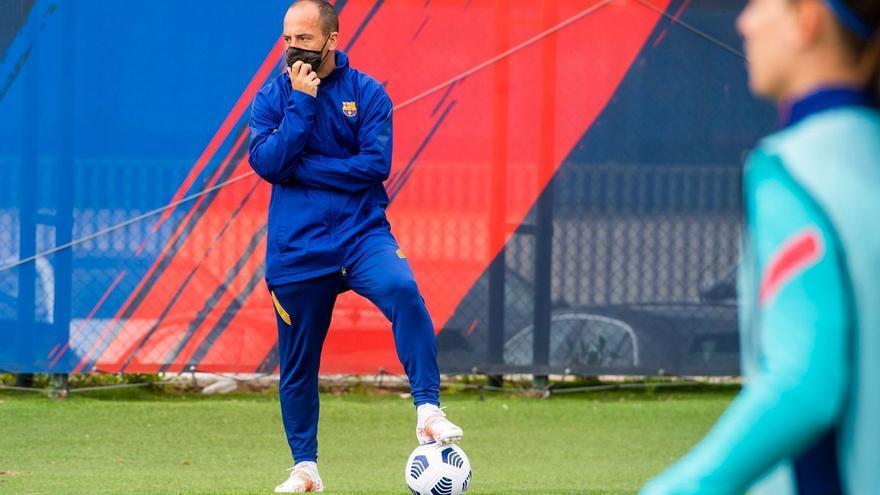 Lluís Cortés leaves the female Barça. The Barça coach, after having directed a historic triplet, leaves the team a week after Barça captains, on behalf of the staff, will officially communicate to the board of directors of Joan Laporta their discontent. The players wanted to make it clear that there is a divorce between them and the coach of a team that this course has won the Champions, the League and the Cup and asked for his cessation. Although they urged the board to move as soon as possible, the club initially decided to keep the coach, who will not finally continue next season.
According to 'Mundo Deportivo', the coach has communicated his decision to the players before the last game this morning at the Johan Cruyff stadium against Eibar, the last of a historic season that is obscured by this final. "It is normal that in a team with so much competitive demand and so much emotional charge, conflicts and moments of more tension appear. These are situations that must be resolved internally and we have been working on them for a long time," Cortés explained last week after it transpired. the conflict.
The complaint produced had not been the first that the players had made reach the board this season, although this time it was more forceful, airing the discomfort that was in the locker room. The situation, once made public, was unsustainable as noted Markel Zubizarreta, manager of the team, to the board, making his position available if the request of the players was not met. The club has preferred that the four remaining games be played and see if the situation could be redirected. Finally, given the growing rumors and speculation about the reasons that had led the players to request their resignation, Barça paid him the year of his contract that remained.
Six titles in two years
Cortés, 34, from Balaguer, took over the women's first squad on January 9, 2019, replacing Fran Sanchez. That season they finished second in the League. Under his direction, Barça has won a Champions League, two Leagues, two Cups and a Spanish Super Cup.