Llamas gets between the lights and shadows of La Movida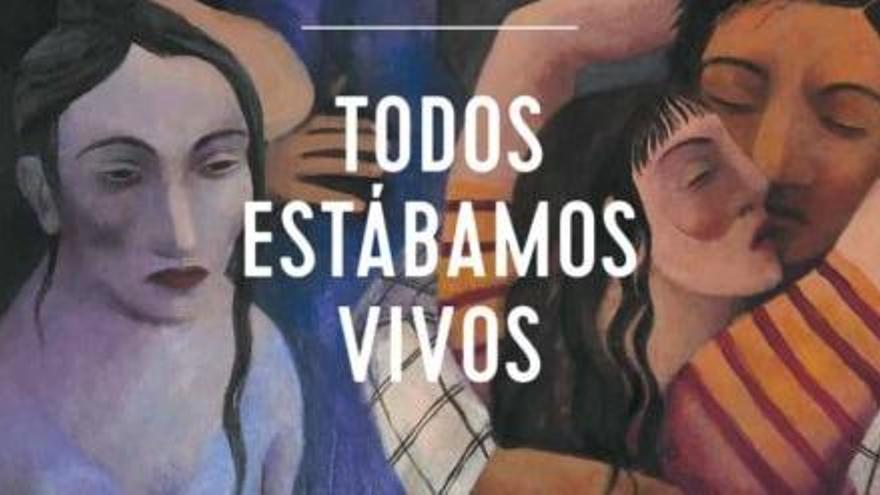 The move It has been idealized as a stage of political incorrectness, creativity and debauchery, but this myth eludes two scourges that put an entire generation in check: AIDS and AIDSdrugs. 'We were all alive ', the new novel from a time that was not better in the past.
"I always wondered what it would have been like to be born in La Movida until one day a friend told me, 'I would have died of an overdose'; and I thought 'I'm gay, I probably would have died of AIDS.'
That bitter revelation was the germ of 'We were all alive', a novel that runs through the most important stages of Madrid by La Movida and that focuses on the dark areas, rarely investigated, of that fruitful stage in the history of Spain.
This is the second novel by Llamas (Zamora, 1989), which with its first novel 'Los Caín', a thriller set in rural Spain, received the 2019 Silverio Cañada Memorial.
The writer has conceived his new novel as a labyrinth in time that begins in the 'Concert Tribute to Canito', the founding milestone of La Movida and then begins a journey into the past, until the moment of the death of the musician.
"That party, really what was a funeral, in a festive key, but a funeral", he emphasizes. The party paid tribute to José Enrique Cano Leal, seminal drummer of Los Secretos.
Adela, Diana, Teo, Ric, Aldo and Siberia are some of those young people who did not want to miss that party and who guide the reader through 'We were all alive'. The next morning, one of them will appear dead in a Malasaña portal and nothing will be the same.
"It was a generation with a lot of desire to live in a decade that they believe will bring them many new things – he relates -. But they do not know what two shadows loom over them: heroin and AIDS".
As the writer Clara Usón says, life surprised them by "alternating the funerals" of their grandparents with those of their friendsrecalls Llamas in an interview with Efe.
Along with these shadows, other fundamental issues appear for the scene of the moment: the newly released freedom of women, the economic and social inequalities that Spain dragged down or the generational gap between young people and their parents.
Llamas wants me 'We Were Alive' give voice "to those who are no longer there", to all those young people who stayed on the road. Writing about the recent past, he says, always allows us to learn about the uncertain now.
"It should help us to see ourselves from the outside, and to ask ourselves how we want to remember this, and to see what is important and what is not."