Liverpool: Adrián, from the First Andalusian to the European Super Cup | sports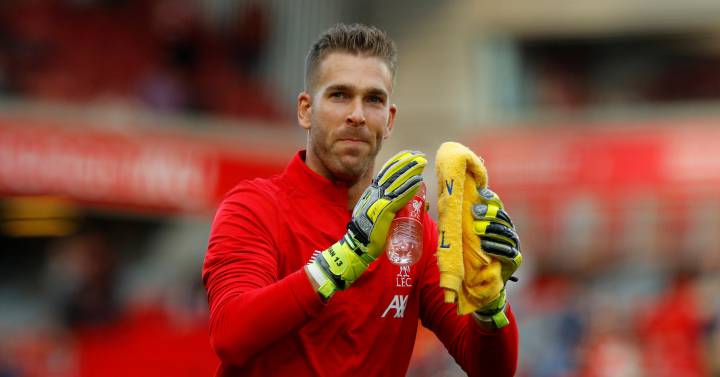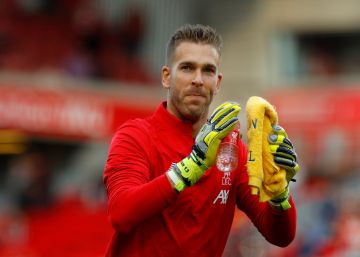 "What goal do I have today?" He asked by way of greeting Adrián San Miguel (Seville; 32 years old) every July day at 10 in the morning, as soon as you cross the gates of the UD Pilas field, a Sevillian team that in the previous course ascended to Primera Andaluza. The club that opened the doors to the goalkeeper to stay in tune while looking for equipment, concluded as was his contract with the West ham. "Well, that one," said José Mari Moreno, sports director of Pilas, who always left the dressing room conditioned for Adrián and his physical trainer, also for his personal trainer, Pedro Illanes. "Nothing, I left it clean next to a couple of bottles of very fresh water and some piece of fruit by the time it was finished," says José Mari. Tonight (Movistar; 21.00), just a few days later, Adrián will also have the dressing room ready. But it will be that of Vodafone Park – home of Istanbul's Besiktas – where he will defend Liverpool against Chelsea in the final of the European Super Cup.
Adrián's arrival at the Pilas field was preceded by a call from Alexis Trujillo, former player and friend of the goalkeeper, as well as Betis sports coordinator, to José Mari. "It can come without problems," he replied. And he didn't fail a single day except for weekends and a couple of Wednesdays when he traveled to London to negotiate his contract. Time passed, trust came. "What, do you have a little thing?" José Mari asked him from time to time around a table, with the mid-morning coffee in hand. "There is something, there is something …", replied Adrian, who seemed predestined to occupy the goal of Valladolid. It only seemed so, because on Friday, August 3, he said: "I will not come anymore because I do not want to risk an injury, now that it seems that I will sign for an English team." Two days later, he signed for Liverpool's Jürgen Klopp as a substitute for Alisson, injured in the first duel of the Premier against Norwich, after a slip in a goal kick.
Premiere upon arrival
As soon as he set foot in Anfield, Adrián already dressed his new shirt, one that weighs his own as Karius well knows — discredited after a lousy Champions League final two courses ago and now a goalkeeper, precisely, in the Besiktas— or Mignolet, a perennial substitute who has been playing at the Belgian Bruges since this season. "Alisson He is a very important player for us and we still do not know what the injury is, but we do know that we will have to deal with that, "captain Van Dijk reflected, after the clash against the Norwich; "Although Adrián is an experienced goalkeeper and can probably enter a new team quite easily." Especially if he stops to think that a few days ago he had no equipment and trained only after six courses defending West Ham.
But it was not for lack of offers. One of the Pilas even arrived. "Man, I dropped it in case there was luck …" We signed right now, "I said. But he laughed, "says José Mari, amused. Although the goalkeeper did not leave without thanking, they arrived in the form of a postcard next to a heel. "In gratitude for your hospitality and availability, I want to collaborate with the club with this gift voucher for sports materials and equipment to continue growing and improving," he wrote. Donation he has given them to buy 20 official LaLiga balls, as well as several sets of bibs and cones. "We wish him all the good because the best thing about this has been knowing him, he's a sensational guy," says José Mari. And Adrian is clear about what he wants. "I have ambition and I come to win everything," he released in his presentation in society at Liverpool. Well, the Super Cup, to a large extent, will depend on him.
You can follow EL PAÍS Sports in Facebook, Twitter or subscribe here to the Newsletter.