Live from extortion – La Provincia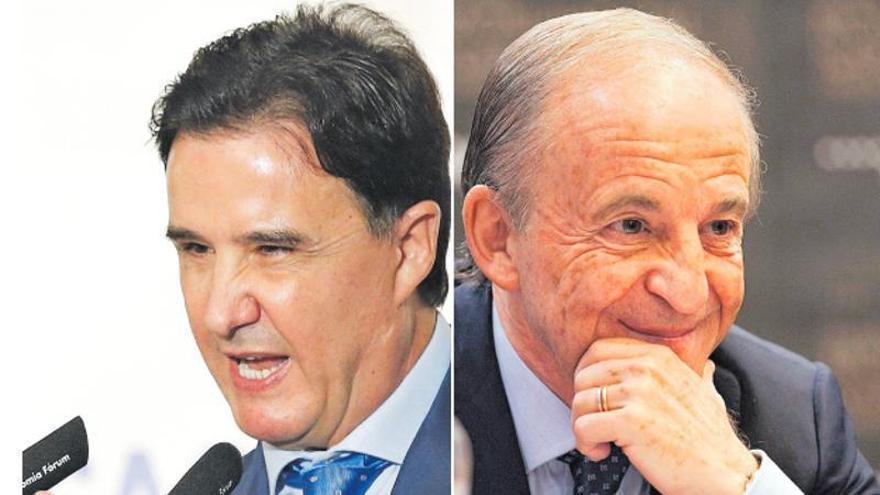 But you, whoever you were (well, you were really nobody to them, you were a usable being and who should be at their entire disposal), you had to position yourself. You had no choice. They had created the trenches and everyone knew it and suffered from it. And they cared little, very little, that their editors, their informants, their reporters, used the microphone, the artichoke, as an assault sword. They pitted them all over the audience and, of course, over their million dollar contracts. They have made more money than anyone, even anyone on TV and, in the end, they have made up (they say they are true) and the rest, all of them, have been left hanging by the brush, astonished at such a spectacle.
At first the big one was 'Butane', then, when he entered the war, he lost it
Capable of everything. The two were capable of everything to get, if not the exclusive, then the moment of attention that night, that morning. There was only a civilized moment in those early mornings, of which, possibly, very few remember, very few, and it was the moment when García connected, almost every night, with Barcelona and there appeared the wonderful speech of Joaquim Maria Puyal, who, like He was a doctor in Journalism, well, the only one that was in those early mornings, Garcia always saw fit to introduce him to a "dear Dr. Puyal." Only those minutes were minutes of peace, of speech, of good saying and comment. The rest were guerrillas, trenches, mines.
García and De la Morena did not host their programs, they piloted them. They did not direct their pawns, they used them and often insulted them live and direct. And the protagonists of the sport of those years they had scared, shrunken, extorted. The dictionary of the RAE says that extortion is "the pressure exerted on someone through threats to force him to act in a certain way and thus obtain a benefit."
That's how García and De la Morena were. García forced the protagonists he was going to interview that night to pick up their phone so that when the wonderful Carlos Bustillo, De la Morena's one-man band, called the same protagonist that the two wanted that night, he would not be able to contact him. Both of them took the protagonists for a ride in their editors' car around Madrid until they went on the air. After a Grand Prix at Jarama, Carlos Checa took him to his studio at 00:00, after a Grand Prix at Jarama, promising him that he would come in with him "immediately" and let him go so that he could attend to De la Morena, and he was held hostage until 1.30 am. The athlete, coach, manager, leader or organizer who had the affection of García was hated by De la Morena and, of course, conversely, was Javier Clemente or Ángel María Villar.
It happened to Perico Delgado, whom García took a lifelong mania for having become the commentator for De la Morena of the 1988 Vuelta a España. Not only that, García's madness against Perico led him to make a tremendous mistake, in the 1989 Tour, when Perico got lost in Luxembourg and, to mistreat him on the air, Butano also began to blaspheme Miguel Indurain, "that boy who promises so much, so much, and never wins anything". Two years before the Navarrese became not only the winner of the French round but also the greatest. All because of the hatred of Perico.
Maybe those trenches were more than a battlefield, a journalistic school
Sainz and Moya's move. Those who best understood this crazy, senseless war were, curiously, the couple Carlos Sainz-Luis Moya, two-time world rally champions with Toyota. The rally champion, still active, did not usually give interviews after his feats or the World Cup events, but, finally, pressed (I insist, extorted) by García, he ended up appearing on the air after the final stage of each of the rallies. The De la Morena World Cup reporter had the ability to convince Moya to be the co-pilot who, while Sainz was with García, explained the test on De la Morena's antenna. And there, almost always, De la Morena was the winner. Why? Because there is no one more talkative than Moya, and no one more talkative and fun telling stories and anecdotes of the race than Luis Moya.
It may, yes, that those two generals imparted doctrine to their soldiers in an unorthodox way and form. It may, yes, that those trenches were, in addition to a battlefield, a school of radio journalism. But, of what there is no doubt, is that many of the protagonists of those rudeness, of those extortions, of that way of acting, always at the dictation of the boss, have been devastated to see that, at the end of the journey, the Generals end up, millionaires, in their winter quarters and they, many, hanging from their artichoke.