Little Brave is going to live the Camino de Santiago»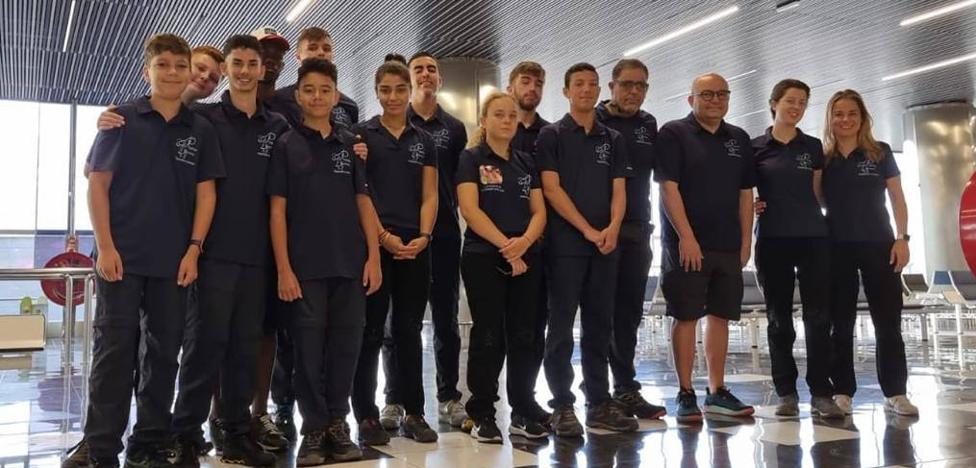 little brave
"Affected adolescents will have the challenge of reaching the Cathedral of Santiago de Compostela"
After months of physical preparation with
sacrifice and perseverance by these affected boys, the day finally arrives when they head to Galicia to carry out the
Santiago's road.
they will depart this Monday 27, with the aim of reaching the Plaza del Obradoiro on Saturday July 2, there, they will receive
a smaller group of affected childrenwho due to their difficulties cannot carry out the pilgrimage stages during the week, but that will not be an impediment to waiting for them with enthusiasm and arriving at the Cathedral of Santiago together.
Without a doubt, they will be days of emotion where
kilometer to kilometer they will put their strength to the test knowing that the greatest test is the one they have endured or are undergoing against cancer.
These
truly braveThey will be accompanied all the way by the President of the José Jerez Foundation and a team of technicians and nurses, so that everything goes as planned and the challenge is achieved.
There are many people who will make this spiritual and sporting adventure possible, to them, we must add the public and private organizations, who have opted for this project from the outset.
Thank on behalf of our Foundation, the help received from the Sports Council of the Cabildo de Gran Canaria, and private companies, from Tirma, International Paper, SPAR and Fundación La Caixa.
Since
Little Brave everyone is thanked for their commitment and support in making this pilgrimage possible.