Literary manuscripts are accepted | Culture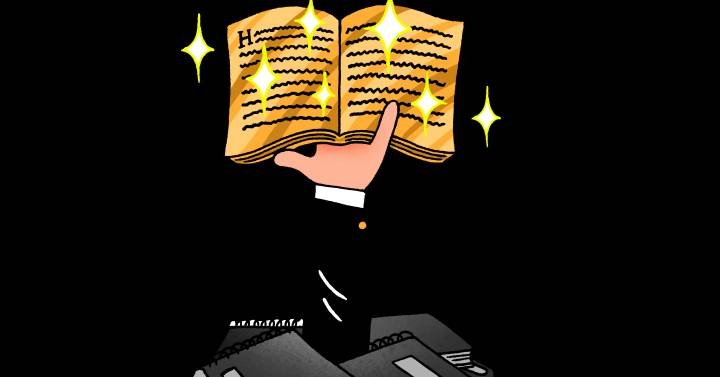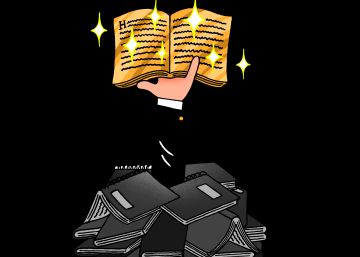 History has been repeated hundreds of times. An aspiring writer finishes a book and sends it to his favorite publisher. Your favorite editorial doesn't answer. Send it to another publisher. And another. And another one. In the best case, you receive a rejection note. Or one that aims to give you hope: "We love what you write, but at this time we have no place for something like that." Or: "Your novel has a lot of sense of humor, but humor in Spain does not work." Some, damn and historical, as John Kennedy Toole, tired of receiving them, one day they got into the car, operated the key and let the carbon monoxide take them to the next world. Then, his story - that of suicide - was so striking, that his novel - very good - became the long seller international par excellence: The conjuing of the ceciuos. It has never been easy to publish without sponsors, but the latest news suggests that this is changing in these times in which the anonymous often has more likes than the recognized.
Raquel Taranilla (Barcelona, ​​37 years old) has won this year the prestigious Brief Library, which Seix Barral summons. I had previously published My body (The Lynx). He sent it to about 25 publishers; Only two answered. The first encouraged him; the second asked for time. He ended up publishing it. Later, it ended Night and ocean. "As if it were a kind of ritual, because I had read that it was prudent to do it on a website of novice writers, I went to the Intellectual Property Registry and registered my text," he says. And he continues: "I sent it to two people in the publishing world; I guess I was looking for advice on whether to hire an agent, whether to destroy my manuscript or the phone number of an editor willing to publish me. They never answered. I also sent it to a few publishers that publish texts that I like. No one ever answered me. A few days later, I sent it to the Short Library award and forgot about the book. Until one day I received the blessed call from [la editora de Seix Barral] Elena Ramirez. "
"Raquel's novel stood out throughout the process of screening copies for the prize, reaching a jury that was completely dazzled by its value," says Ramírez. The same thing happened, the editor Juan Cerezo confesses with Wasp season, by Elisa Ferrer (L'Alcúdia de Crespins, Valencia, 36 years old), the unknown winner of the Tusquets de Novela de 2019. "The members of the jury, who granted him the prize unanimously, wanted to underline the satisfaction that it was for them to find novels like that and discover a new author, with a future ahead," says Cerezo. Here is the point at which Carme Riera, the editor of Random House Literature, who discovered Íñigo Redondo and decided to turn it into the seal of the year of the year: her novel All this exists Going for the third edition. "It is not so much to search as it is. It is very difficult to find a manuscript like Íñigo's, but search, we search, "he says.
Riera breaks a spear for the publishers who have preceded it and who will succeed it and also for the agents, because he does not believe that the return of the manuscript has some generational, which is not that today the young editors want to skip any type of previous filter and give voice to those who otherwise would not have it. It has always been like this, he emphasizes: "Of course, what we like is the romantic part, taking out manuscripts from the stack and discovering something new. To us and the agents. It is our job. You feel many things when you are at an auction for a foreign title that fits your catalog like a ring, but nothing is comparable to finding an author that nobody knows. "
Remember the afternoon of a weekend when did you start reading All this exists. "I was liking it so much that I thought it would be taken away. I was convinced that everyone had it and that the author was already receiving offers from other publishers. Convinced, "he emphasizes. "When I arrived at the publishing house on Monday and told Claudio - López Lamadrid, who died in January - he gave me the green light and wrote an absolute love letter by email to Íñigo, thinking that he would have many suitors and that he had to enforce how much I liked the novel. He replied that I had not know how many candles to St. Pancrate because I did not think that these things were happening. No one else had written to him! "He recalls. This is how the story of the first book that Riera, who has been in Random House Literature for three years, started directly. She has worked with the author editing the text and told her story to the press to try to convey the enthusiasm. Now they keep getting manuscripts in his name. Some bring them by hand, as in the Cliff publishing house that, after a while with the mailbox closed, has accepted them again.
The big labels usually have external readers who are dedicated to discard texts. It is not usual, as it happened in the case of Riera, that the publisher herself simply gives the manuscript. "In Tusquets we have external readers who make reports of those selected by our editor Iván Serrano, and in committee we decide which ones are worthwhile and I just read," says Cerezo. From these final readings, there have been novels by Ramón González, Daniel Ruiz, Eva Blanch and the most recent, Miguel Ángel Oeste, which will be published in the fall. There is always someone there, although sometimes it may not be the right someone. "I don't know if someone else would have been impacted like Iñigo's story," admits Riera
Unhappy ', an adventure
that has had a happy ending
Javier Peña (Ourense, 41 years old) has just published his first novel, Unhappy (Blackie Books). The miracle in his case occurred in the form of food with friends of a friend who, coincidentally, had read his manuscript. "When I finish Unhappy I went to a bookstore and made a list of the publishers in which I would like to publish it. When I got home, I sent it to everyone who received manuscripts by email. Among them was Blackie. None answered, "Peña remembers now. "I gave it to two friends and my wife to read, and one of those friends was one day with other friends who had cousins ​​from Barcelona. They asked him to stay for lunch and meet them. She didn't fancy much, but she stayed. It turned out that one of them was an agent and was starting. My friend told her about my novel, and she lent herself to read it. He loved it. He said he saw her in Blackie. He called Jan [Martí el editor de dicha firma], who said he had marked it as interesting when he had received it by mail. It was a miracle. If my friend did not get to stay with her friends that day, would she have come here?
So times have not changed so much in regard to the enthusiasm editor for the discovery of the jewel - has historically happened in Spain, and there is the option to go back to the case of Ray Loriga in the nineties or stay in that of Juan Pablo Villalobos in the past decade, a new author with a long and stable career today out of the pile of manuscripts - although something remains of the charm of anonymity.
"It is not a value in itself, but there have been cases of first novels with good success of readers, both in our country and in other countries, and this makes it more likely that an editor will bet on a new author with a career for ahead, "says Elena Ramírez, editor of Seix Barral. "The great challenge today is to sustain those trajectories, with their major and minor successes, and accompany the author in his full development as a writer," he concludes.