Literary autumn arrives with fictions by Vila Matas, Almudena Grandes and Sara Mesa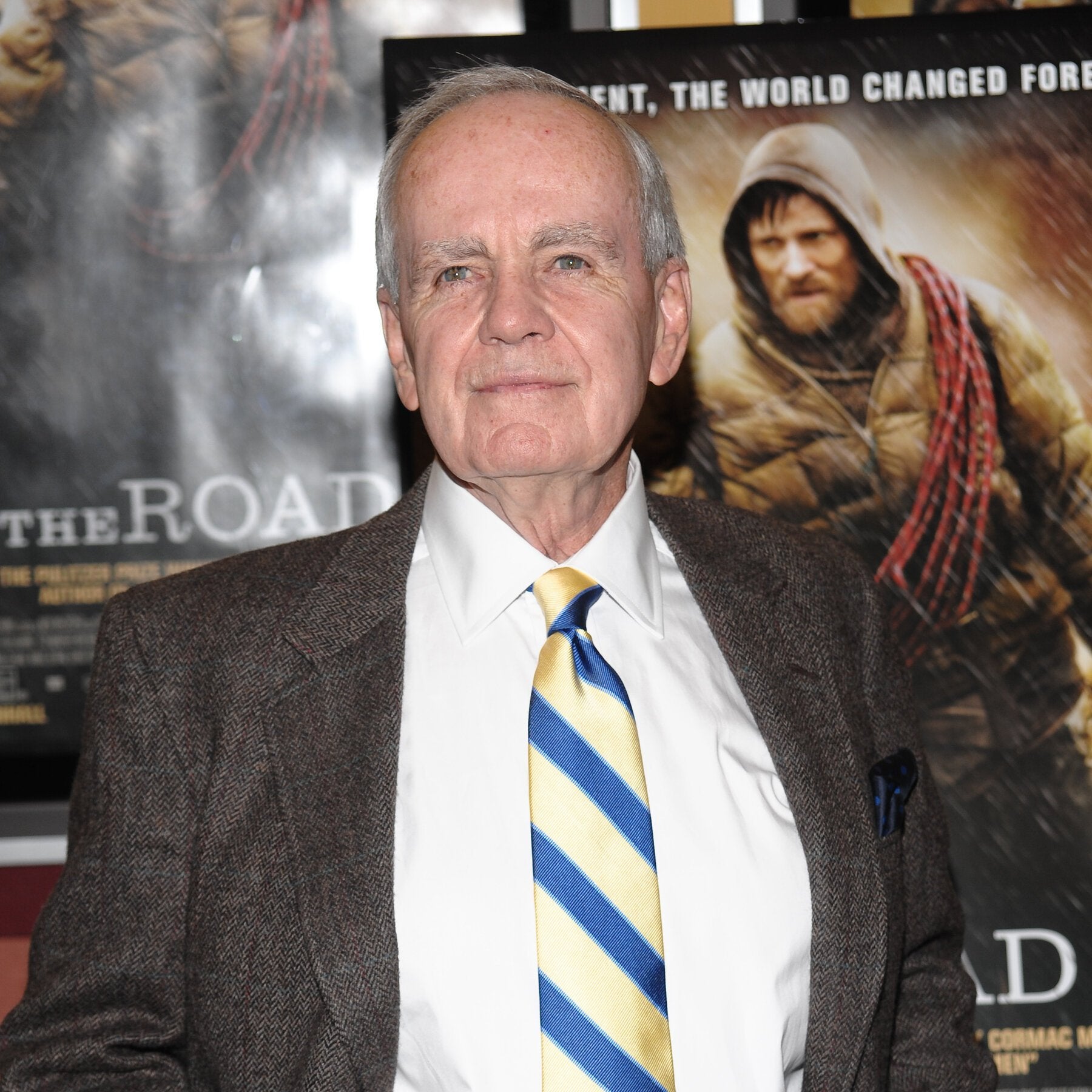 The Alrevés publishing house reissues 'The days of mercury' on a national level, the second installment of the Iniquity series by Alexis Ravelo from Gran Canaria
The new works by Enrique Vila-Matas, Arturo Pérez-Reverte and Ildefonso Falcones
will be at the fall literary novelties tableto which will be added a posthumous novel by Almudena Grandes and the latest installment of Montalbano, by the late Andrea Camilleri.
In 'Montevideo' (Seix Barral),
Vila-Matas he resorts to a narrator who, in the midst of a period of personal and literary transformation, begins to observe signs that connect Paris with Cascais, Montevideo, Reykjavík, St. Gallen and Bogotá, and that slowly return him to writing.
'Everything is going to get better' (Tusquets) is the title of the latest work by Grandeswho died last November, a political dystopia set in a future Spain in which the new Citizen Movement ¡Soluciones Ya!, led in the shadows by a successful businessman, sweeps the elections, but everything changes after a Great Blackout.
In Spanish narrative, 'La familia' (Anagrama) also stands out, by
Sarah Table; 'My crimes as a pet' (Galaxia Gutenberg), by
Luis Mateo Diez; 'The persecution and murder of the king of the mice represented by the choir of the sewers under the direction of an unsuccessful writer' (Cliff), by
AG Porta; or 'Tostonazo' (Blackie Books), by
santiago lorenzo.
From the international arena comes 'Life, After' (Salamandra), from the last Nobel Prize for Literature,
Abdulrazak Gurnah; 'The passenger and Stella Maris' (Random House), by
Cormac McCarthy; 'The shadow of exile' (Galaxia), by Norman Manea; 'Euphoria' (Navona), by Elin Cullhed; or 'The most recondite memory of men' (Anagram), by
Mohamed Mbougar Sarrlast Goncourt.
Other novelties will be 'The kings of the house' (Anagrama), by
Delphine of Vigan; 'The Lincoln Highway' (Salamandra), by Amor Towles; 'Number two' (Alfaguara), by David Foenkinos; 'Grey bees' (Alfaguara), from
Andrey Kurkov; 'The library of whispers' (AdN), by Desy Icardi; 'The color of your memories' (Duomo), by Olivia Ruiz; 'The school of good mothers' (Roca), by Jessamine Chan; and 'My owner and my lord' (Cabaret Voltaire), by
François-Henri Desérable.
From Latin America will arrive 'Alias' (Lumen), with the work written four hands by
Borges and Bioy Casares; 'Just before the end' (Random House), by Emiliano Monge; 'Except my heart, everything is fine' (Alfaguara), by
Hector Abad Faciolince; 'The Fourth World' (Peripheral), by Diamela Eltit; 'An opportunity' (Sixth Floor), by Pablo Katchadjian; and 'The trial of Roberto Lanza' (AdN), by
Ronaldo Menendez. There will be no shortage of bestsellers like Stephen King with 'Fairy Tales' (Plaza & Janés) or Sarah Lark with 'The North Island Star' (B).
Alexis Ravelo from Gran Canaria

The noir novel will be represented by 'Riccardino' (Salamandra), the end of Montalbano's series
Camillery; two books by Joyce Carol Oates, 'Babysitter' (Alfaguara) and 'Like a Spectrum/Miao Dao' (Siruela); 'The dark hours' (AdN), by Michael Connelly; 'The judge's list' (Plaza), by
John Grisham; 'Descent into the night' (Red & Black), by Hervé le Corré; or 'The flame of focea' (Destiny), from
Lawrence Silva.
Without abandoning the genre, stand out 'Todo arde' (B), by Juan Gomez-Jurado; 'The mothers' (Alfaguara), by
Carmen Mola; 'License to spy' (Espasa), by Carmen Posadas; 'Baby Apocalypse' (Random House), by
Virginie Despentes; 'Decent people' (Tusquets), by
Leonard Padura; 'Miss Merkel. The case of the buried gardener' (Seix), by David Safier; 'Uke' (Minotaur), from
Elia Barcelo; 'Nothing to Lose' (Planeta), by Susana Fortes, or 'Guilt Free' (Grijalbo), by Charlotte Link.
'Everyone had stopped dancing' (Roca), by Alberto Valle; 'To die what is necessary' (Grijalbo), by Alejandro G. Roemmers; 'The Discipline of Penelope' (Duomo), by Gianrico Carofiglio; 'The Hidden Bones' (Main), by
Patricia Gibbey; 'Transit' (Nordic), by Anna Seghers; 'Citizens of Light' (RBA), by Sam Shelstad; 'The Christie Affair' (Umbriel), by Nina de Gramont; and the reissue of 'The days of mercury' (Alrevés), the second installment of the Iniquity series -after 'La noche de piedra'- by
Gran Canarian writer Alexis Ravelo, complete the panorama of the 'thriller'.
New best-selling historical novels like Arturo Pérez Reverte and Ildefonso Falcones

In the historical genre, two best-selling authors stand out: Arturo Pérez Reverte with 'Revolución' (Alfaguara), set in the Mexico of Zapata and Villa with the theft of 15,000 gold coins from a bank in Ciudad Juárez in 1911; and Ildefonso Falcones, with 'Esclava de la libertad' (Grijalbo), between the Cuba of the mid-nineteenth century and today's Madrid through two women, a slave and a servant.
Other historical novelties will be 'Madrid 1945' (Destiny), by Andrés Trapiello; 'Si yo me perdo' (Destino), by Víctor Amela, with Lorca in Cuba; 'The box of fears' (Roca), by García Roces; 'Goebbels' violin' (Duomo), by Yoann Iacono; 'The Year of the Republic' (HarperCollins), by José Calvo Poyato; and 'The honor of Rome', by Simon Scarrow.
Also included will be 'Corona de sangre' (B), by José Luis Corral; 'Leonis' (Lumen), by Andrés Ibáñez; 'I don't want to forget everything I know' (Espasa), by Tania Ballo; 'Fernan Gonzalez!' (The Sphere), by José Ángel Mañas; 'Tolstoy is dead' (Seix), by Vladimir Pozner; and 'The thousand names of freedom' (Suma), by María Reig.
In the narrative genre, highlights include 'That day fell on Sunday' (Alfaguara), by Sergio Ramírez; 'How I met the tree planter' (Tusquets), by Abilio Estévez; 'Far Away' (Alfaguara), by Santiago Roncagliolo; 'Soul, nostalgia, harmony and other stories about words' (Anagram), by Soledad Puértolas; 'People who laugh' (Trojan Horse), by Laura Chivite; and 'Complete Tales' (Nordic), by Dylan Thomas. Pages of Foam will begin the publication of DH Lawrence's 'Complete Stories', for the first time in Spanish.
New in poetry will be 'Al borde' (Tusquets), by José Corredor-Matheos -93 years old-; 'A single life' (Lumen), by Manuel Vilas; 'One year and three months' (Tusquets), with the poems dedicated by García Montero to his wife, Almudena Grandes; and 'Poesías en Casarsa' (We are Books), by Pasolini, for the first time in Spanish.