List of winners of the Latin Grammy 2020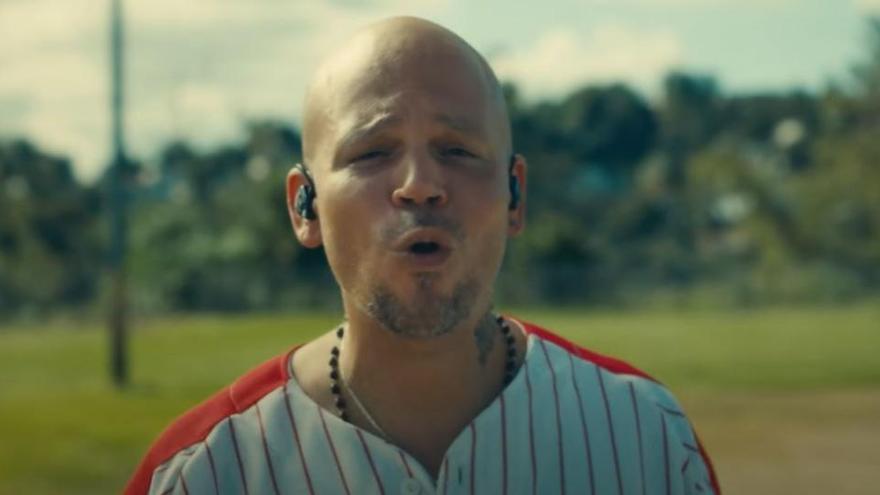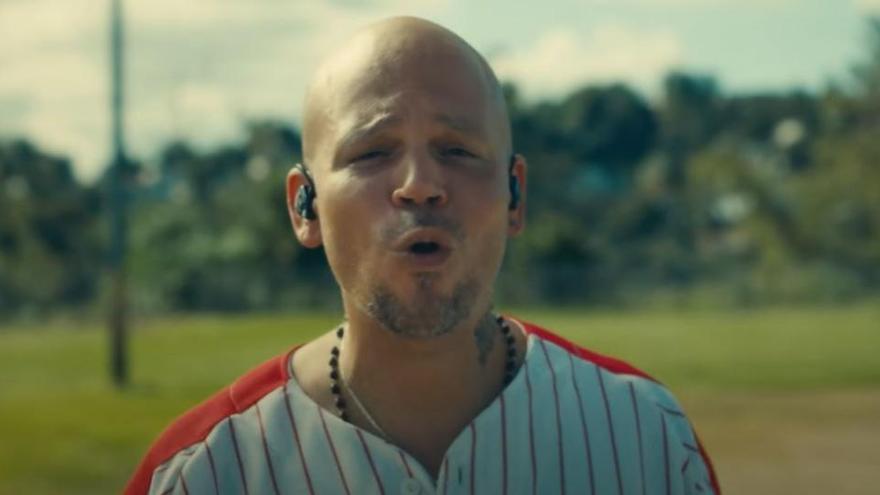 The whole world became the stage for the Latin Grammy with a gala that, not being able to bring together the artists due to the pandemic, visited cities around the planet to celebrate the success of Latin music, though without rewarding its best-selling genre: reggaeton.
Madrid, Buenos Aires, Rio de Janeiro (Brazil), Guadalajara (Mexico) and San Juan were, along with Miami (USA), the site of a party that made circumstances an opportunity: connecting all corners of the city. Latino culture to celebrate in an especially complex year for everyone.
Under the motto "Music humanizes us", the Latin Recording Academy demonstrated the richness of their sounds at the 21st edition of the awards: They performed from classic icons such as José Luis Perales and Alejandro Fernández even cutting edge talents like Nathy Peluso.
There was also room for reggaeton. It seemed the year in which the genre that sweeps the world was called to triumph in the prestigious awards but, despite taking over the nominations, it finally passed without pain or glory when it came to collecting awards.
None of the three star categories: Album of the Year, Song of the Year and Record of the Year were for the "reggaeton players".
The Latin Grammy winners:
– Best urban music album: "Colores", J Balvin
– Best tropical song: "Canción para Rubén", Rubén Blades and Carlos Vives
– Best singer-songwriter album: "Mesa para dos", Kany García
– Best New Artist: Mike Bahía
– Best Mariachi / Ranchera Music Album: "Made in Mexico", Alejandro Fernández
– Record of the year: "Contigo", Alejandro Sanz
– Best pop song: "Tutu", Camilo and Pedro Capó
– Song of the year: "René", Residente
– Album of the year: "Un canto por México, Vol 1", Natalia Lafourcade
– Best Pop Vocal Album: "Pausa", Ricky Martin
– Best traditional pop vocal album: "Compadres", Andrés Cepeda y Fonseca
– Best urban fusion / interpretation: "I x you, you x me", Rosaía and Ozuna
– Best reggaeton performance: "Yo perreo sola", Bad Bunny
– Best rap / hip hop song: "Before the world ends", Resident
– Best urban song: "Yo x ti, tú x me", Rosalía and Ozuna
– Best rock album: "Where will the children play? (From the Sports Palace)", Molotov – Best rock song: "Biutiful", Mon Laferte
– Best pop / rock album: "The conquest of space", Fito Páez
– Best pop / rock song: "The song of the beasts", Fito Páez
– Best alternative music album: "Sobrevolando", Cultura Profética
– Best alternative song: "En Cantos", Natalia Lafourcade and iLe
– Best salsa album: "40", Nihce Group
– Best cumbia / vallenato album: "Sigo cantando al amor (Deluxe)", Jorge Celedón and Sergio Luis Rodríguez
– Best merengue and / or bachata album: Tie. "Now", Eddy Herrera and "Larimar", Daniel Santacruz
– Best traditional tropical album: "Icon", Orquesta Aragón
– Best Contemporary / Tropical Fusion Album: "Cumbiana", Carlos Vives
– Best Band Music Album: "Playlist", Chiquis
– Best Tejano album: "Live in México", La Mafia
– Best Northern Music Album: "Los Tigres del Norte at Folsom Prison", Los Tigres del Norte
– Best regional Mexican song: "My religion", Natalia Lafourcade
– Best instrumental album: "Terra", Daniel Minimalia
– Best folk album: "A Capella", Susana Baca
– Best tango album: "Bellows and rope", Gustavo Casenave
– Best flamenco music album: "Flamenco sin borders", Antonio Rey
– Best jazz / Latin jazz album: "Puertos: Music from international waters", Emilio Solla Tango Jazz Orchestra
– Best Christian album (in Spanish): "Soldados", Alex Campos
– Best Christian album (in Portuguese): "Reino", Aline Barros
– Best contemporary pop album in the Portuguese language: "APKÁ!", Céu
– Best rock album or alternative music in Portuguese: "AmarElo", Emicida
– Best samba / pagode album: "Samba Jazz de Raiz, Cláudio Jorge 70", Cláudio Jorge
– Best Brazilian popular music album: "Belo Horizon", Toninho Horta and Orquesta Fantasma
– Best sertaneja music album: "Origens [Ao vivo en Sete Lagoas, Brazil/2019], Paula Fernandes
– Best album of music with roots in the Portuguese language: "Veia Nordetina", Mariana Aydar
– Best song in Portuguese: "Abricó-de-macaco", Francisco Bosco and Joao Bosco
– Best Latin Music Album for Children: "Sing and Play", Tina Kids
– Best classical music album: "Eternal gratitude", Paulina Leisring, Domingo Pagliuca and Samuel Pilafian
– Best contemporary classical work / composition: "Sacre", Carlos Fernando López and José Valentino
– Best arrangement: "La flor de la cinnamon", Lorenzo Ferrero
– Best packaging design: "I'm pure theater
– Tribute to La Lupe ", Pedro Fajardo
– Best recording engineering for an album: "3:33", Daniel Bitrán Arizpe, Daniel Dávila, Justin Moshkevich, George Noriega, Erick Roman, Paul Rubinstein & JC Vertti, engineers; Miles Comaskey, Najeeb Jones & Tony Maserati, mixers; Dale Becker, mastering engineer (Debi Nova)
– Producer of the year: Andrés Torres and Mauricio Rengifo
– Best short version music video: "TKN", Rosalía and Travis Scott
– Best long version music video: "The lost world of Cumbiana", Carlos Vives