Lionel Medina springs into action in Brazil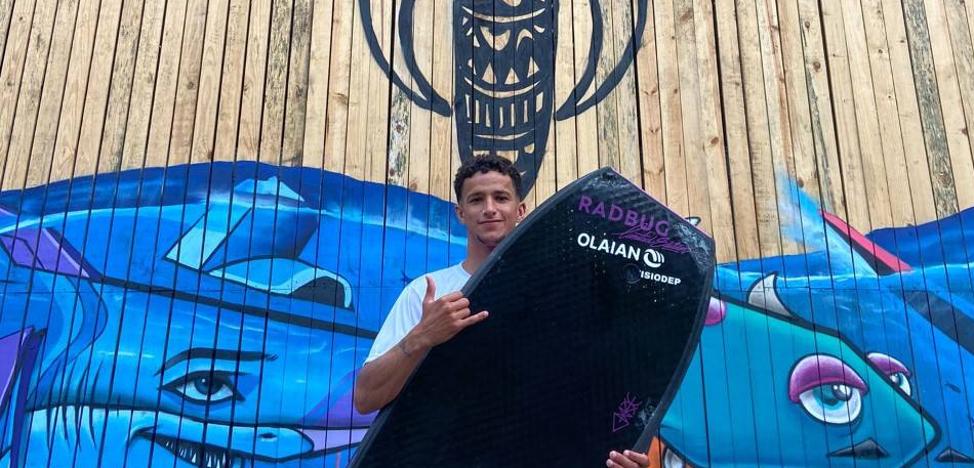 bodyboard
The Gran Canarian, present at the main event of the Itacoatiara Pro of the world circuit
This Friday the competition resumes in e
he Itacoatiara Pro, which is held in Brazil, and in which Lionel Medina from Gran Canaria is already in the main event (main event) having passed the first knockout round of the championship.
After having contested the first three rounds of the world circuit, Lionel
figure in the tenth position of the ranking. Itacoatiara (being carried out), Maldives, Sintra (Portugal) and
Fronton King (Gran Canaria) in this order. Of the total of 7 tests of the circuit, the four best made by each rider will be added and from there the new world ranking will be drawn.
Lionel will play all the tests except Maldives, for the time being, in the absence of being able to confirm attendance in case of obtaining the necessary support. Even so, he has great chances of being among the best on the planet once the World Cup is over, since he will play the circuit almost in its entirety, which increases his chances of scoring points and moving up the ladder.
«Of course I want to be in all the tests. I think an intense year awaits me, with strong emotions in the water and what I want is to continue growing and improving", he acknowledged to this newspaper after having crowned a 201 plenary session,
invited to the Annaëlle Challenge held in France at the beginning of December, an event of the IBC World Tour and in which 16 of the best riders were challenged, finishing third, and
winning the Quemao Class held in Lanzarote.