Lionel Medina eats the world: he is already among the fifteen best on the planet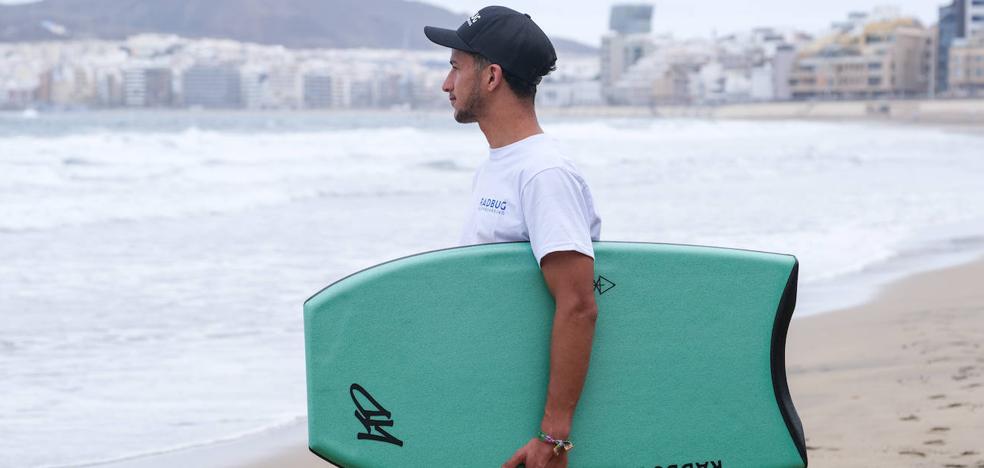 bodyboard
The Gran Canarian has just returned from a long journey through Chile and Brazil in which he broke down the door with his magnificent performances
Road of 23 years,
Lionel Medina (Las Palmas de Gran Canaria, 1999) continues to break down standards, becoming the best island specialist riding waves and taming tides in bodyboarding. just returned home after
a journey that took him to Chile and Brazil within the World Tour and with an unbeatable competitive balance. It appears in the Top-16 on the planet, which proves a fantastic progression despite the highly demanding showcase in which it operates. «I face the best, always at the limit, with no margin for error. The level is total and does not allow you the slightest mistake », he underlines.
However, Lionel shone with his own light and now faces the rest of the year with skyrocketing ambitions: more dates await him far from home
(Maldives, South Africa or Portugal) and, also in a familiar environment, such as the European that is planned to be held in October in the
Cícer, Quemao Class or the Frontón King. And surely in December I will repeat
Invitation to the Annaëlle Challengea test of the IBC World Tour in which the 16 best riders in the world are present and which I attended last December with very good results", he points out.
It's non-stop for Lionel, now enjoying a short break before returning to battle albeit entering the water "almost every day". Obligations of being in the elite that he assumes with that naturalness of which he has made a flag to challenge great stars until he sneaks into the constellation of the chosen ones. «
I have been lucky enough to find the support of Decathlon, which, to be honest, has given me the trust and support that has been essential to be able to continue attending events that take place on other continents. I have a commitment from the Councilor for Sports of the Cabildo de Gran Canaria, Francisco Castellano, that they will get more involved with me by virtue of my merits and I have a meeting with him scheduled for next July 12.
I am bearing the name of the island for the most important bodyboard competitions on the world circuit and I trust that this is taken into account because, the truth is, unlike my rivals in the water, not being able to count on a stable, safe and long-term sponsor, it is inevitable that I worry.
A retrospective of what he has experienced lately manages to assess the bright expectations that now mark his path: «In the two tests in Chile, both in Arica and in Iquique, I matured a lot because, despite the component of uncertainty that is always being in another part of the world, I climbed from the Top-24 to the Top-15. In Iquique I have already moved on to the main event, which guarantees me registration for 2021. The Iquique wave, very similar to the Caletón wave, allows maneuvering and was great for me.
Then, in Itacoatiara, in Brazilwith a very difficult wave, I finished 17th and it went very well for me, since I had to pass several previous rounds
. I am very satisfied with this international tour and convinced that, by improving some details, I can continue to grow and achieve better results.».
«There is half a year ahead and I already have a 2022 in which, with what has been accumulated in South America, I am exceeding my best forecasts. Being 13th in the world is something incredible and fills me with motivation because I see that my work and sacrifice is reflected in the ranking, which is what counts, what gives you and takes away », he concludes.