Lingerie without taboos | Economy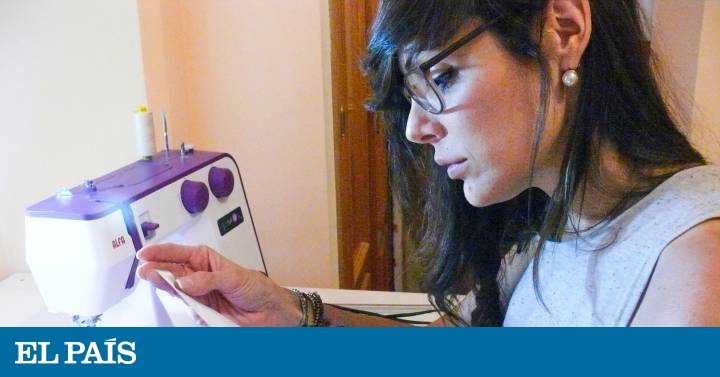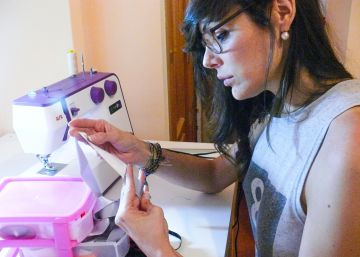 Silvia Matos began studying tourism because her father told her that she had to do "a career as a man". Shortly after he moved to Madrid to pursue his dream of being fashion designer. After years of study and difficulty in finding work for being transsexual, she started her own lingerie company for trans people in 2014. "Translingerie emerged as a necessity of mine," says the 31-year-old Canary. "I started making the transition from man to woman in 2009 and I looked for web pages that sold products that would adapt to my needs. That is to say, a garment that would hold my penis and allow me to wear tight clothes and not be noticed, "he explains.
Given the lack of supply, the designer began to make her own underwear, which in a few years became a business. It currently has more than 150 products on the Translingerie website, where it sells more than 400 garments monthly online. For men, it proposes mainly T-shirts that compress the user's breasts to leave it completely flat, while for them, Matos offers a panty that helps disguise the member.
Most garments are made to order – they ship to the whole world – but they also sell wholesale through websites in France, the United Kingdom and Germany. The price varies between 20 and 80 euros the pledge, which has generated a -for now- modest turnover of 30,000 euros in 2018. Currently the Canary Islands has the help of two workers, but is already considering the idea of ​​bringing the production to Morocco or Portugal to lower costs and produce in a chain.
Matos does not rule out opening a physical store in the near future, but does not plan to do it in Spain because of the high rental prices and the taboos that persist on the group. "Nobody dares to open a store on the street that sells clothes for trans because very few people are going to get," he says. Instead, she would like to open a store in other European capitals such as Paris or London.
For the time being, she is content to grow through the digital channel and seeks the possibility of expanding her business through commercials that distribute lingerie beyond the internet, especially to reach many prostitutes who, as she explains, are clients of their products. .
Your business aspirations are not limited to clothing. Matos plans to create a trans model agency. The opening, according to the designer, is imminent and probably will be made before October, in time for its first fashion show in the capital that saw its brand, Madrid.