Limit to 15% by law the temporality is still on the table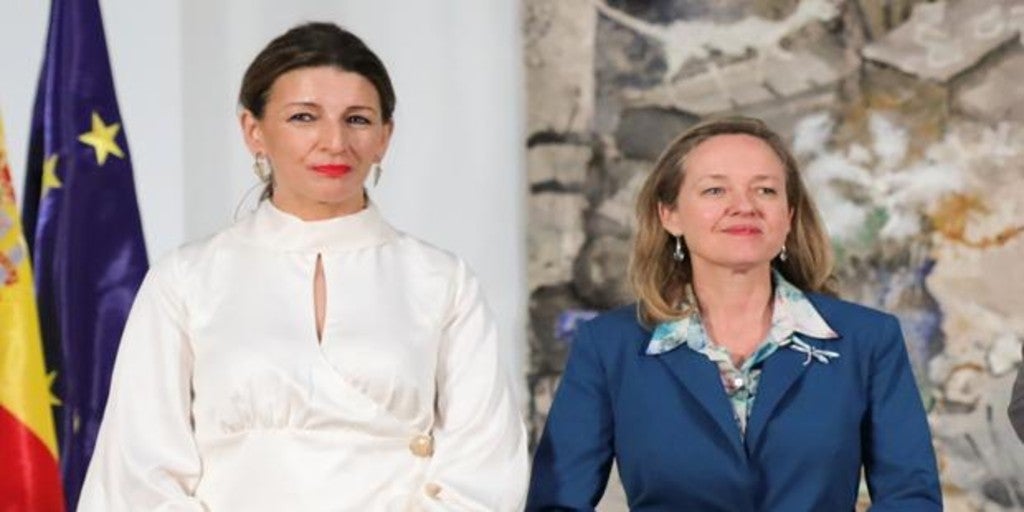 MADRID
Updated:
Keep

Although the negotiations between the social agents and the Government have entered the final stretch and the countdown is already underway, the measures to end temporary employment continue to block the agreement on the new labor legislation. And widening the gap between the first and second vice presidents who
seemed to have patched the Prime Minister just a few days ago.
Yesterday, the Minister of Economy, Nadia calviño, stated in Córdoba that
«There will be a new proposal for the next meeting at that social dialogue table next week. However, sources close to the Ministry of Labor offer a different version: «At the moment possibilities are being studied and the 15% percentage has not been officially withdrawn ». "We will have to study possibilities, we are always flexible, but for now it is not known if another proposal will be taken next Wednesday," the same sources explain.
This legal limit to tackle the temporality is the
currently key to the negotiations. The proposal raised a strong dust cloud among employers who, however, do fully share the need to reduce the temporality of our labor market and are open to exploring sectoral formulas. In Díaz's environment, it is insisted that the proposal to limit the percentage of temporary workers to 15% of the workforce "is not from the Ministry of Labor, it was incorporated into the table by the social agents." The resounding rejection of businessmen towards it look to the unions, with whom Díaz maintains a very fluid relationship.
Fewer problems are now causing the other great negotiation challenges: the hierarchy of conventions. Entrepreneurs are quite open to reaching an understanding in ultra-activity, that is, the agreements remain in force while an agreement is reached for the drafting of a new one, since they ensure that in practice this clause is already included in a consensual manner. in most conventions. It is also possible to accept the prevalence of the sectoral agreement over that of the company, as long as the off-hook clauses are maintained.
In any case, time is of the essence. After Monday's meeting in which the Government seemed to have reached an internal agreement on the scope of the negotiation, Moncloa insisted that "Before the end of 2021" Spain must pass "modern labor legislation that reviews the
imbalances of the 2012 reform and leave behind the structural problems of our labor market "and gave as an example the repeal of the article that allowed dismissal for absenteeism, the equality regulations, the ERTE, the 'rider' Law or distance work. The Economy even pointed to the month of November, although the truth is that the social agreements reached during the pandemic have always been achieved in discount time, which anticipates an end to the negotiations of nevo at the limit.