'Lilyhammer', 10 years of the series that changed the history of television (without anyone knowing)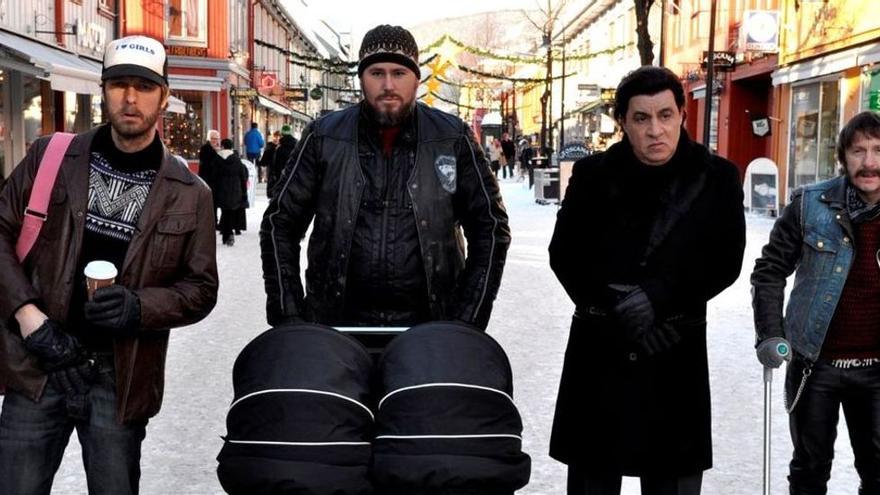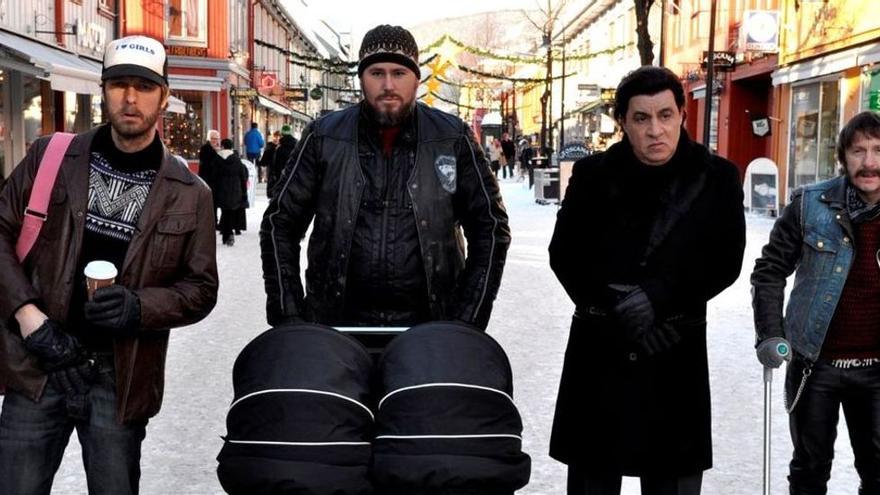 This week is the tenth anniversary of one of those momentous events whose importance no one can see at the time they occur. A milestone that forever changed the history of television and that, at the same time, went completely unnoticed. It happened on February 6, 2012. That day, a Californian company that had been born as a DVD movie rental service through the mail and had been operating as a video-on-demand platform for a few years, launched in the United States and Canada the eight episodes of Season 1 of his first self-produced series. The company was called Netflix. The Serie, 'Lilyhammer'. And she was Norwegian.
How did a Norwegian series, shot in a small town in Norway and partially spoken in Norwegian in Netflix's first "exclusive content"? The key must be found in the presence of musician Stevie Van Zandtguitarist for the E Street Band and right-hand man of Bruce Springsteenwhich, after having successfully premiered as an actor in the series HBO 'The Sopranos', received one day a strange proposal that the most elementary common sense invited to reject outright. And she said yes.
A mobster in Norway
Excited about Van Zandt's work on 'The Sopranos', where he played the 'consigliere' of the capo of a New Jersey mafia clan, the writers Eilif Skodvin and Anne Bjornstad they took advantage of the musician's trip to Bergen (he was producing an album by the Norwegian group Cocktail Slippers) to visit him at his hotel and announce that they had written a series specifically for him. The plot, they explained, revolved around a New York gangster that, after testifying against a Mafia ringleader, he entered a witness protection program and moved to Lillehammer, in the interior of Norwayto start a new life.
Van Zandt was not initially tempted by playing a mobster again in a television series, but he was seduced, on the other hand, by the idea of ​​shooting in a foreign country. Skodvin and Bjornstad further assured him that I could be a writer and producer, a circumstance that ended up decanting the musician's decision: not only did he accept the role but he became deeply involved in the project. But he soon realized that Norwegian production company Rubiconin charge of carrying out the series, did not have the necessary money to even cover the costs of filming, so he had to seek an agreement with an American company that would allow the thing to come to fruition.
An "unknown" company
After an unsuccessful attempt with the Starz television channel, Van Zandt contacted Ted Sarandos, new head of content for "an unknown company called Netflix". This is how he explains it in his recent memoir 'Crushes and Rejections'. At that time, Netflix was looking for projects to be released in the field of production and had just closed an agreement to do an adaptation of the British political intrigue series 'House of Cards'. Sarandos did not need a second meeting to embark on 'Lilyhammer': he offered a million dollars per episode for two seasons of eight episodes each. And he added a surprising final announcement: "We are going to put all the episodes at once".
No network had done anything like this before, and Van Zandt was understandably taken aback. "Gosh, Ted, are you sure this is the right strategy? I mean, first you work yourself to death and then someone can see your whole year's worth of work in one night? That seems a little weird to me." Sarandos' response left the musician without arguments: "And what about killing yourself to work on a record for a year and someone listening to it in an hour?" "And so -writes Van Zandt in 'Crushes and rejections'-, it was how I attended one of those decisive moments in which there is a paradigm shift".
'Lilyhammer', with its mix of comedy, drama and snowy landscapes, premiered on the first Norwegian public television channel, NRK1, on January 25, 2012 and received a record audience of 998,000 viewers. Two weeks later, on February 6, Netflix made all eight episodes of the first season available to its subscribers in the US and Canada. A historic moment even if no one knew about it. The series was canceled after three seasons (in the third, by the way, Bruce Springsteen appears playing the brother of the protagonist) and didn't make too much noise. Then, 'House of Cards', released in February 2013, had already made its triumphant appearance at the Emmy Awards and had associated the Netflix brand with a new style of making television.
But 'Lilyhammer' was the first.