Lili Fernández and Elsa Baquerizo fall 2-0 against Americans April and Alix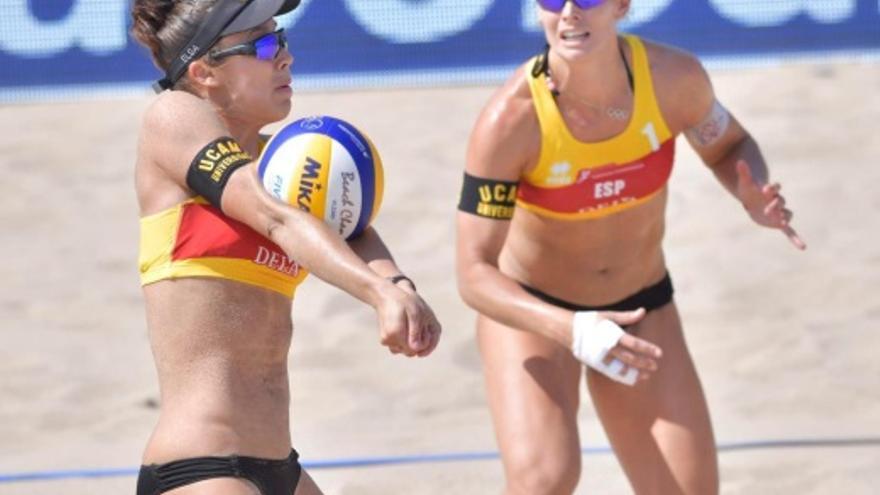 The Spanish Lili Fernández and Elsa Baquerizo they conceded their first defeat in the Tokyo Games, before the Americans April Ross and Alix Klineman by 2-0 (21-13 and 21-16), but they keep their hopes to continue fighting in Group B of the first phase of beach volleyball at the Tokyo Games.
The North Americans, runners-up in the world in 2019 and, in the case of Ross with a silver in London 2012 and a bronze in Rio 2016, they encountered more dangerous rivals than expected with whom it was difficult for them to make a difference. Only after 5-5 did they manage to take off and take a 12-7 lead, before obtaining their maximum income to close the set in 19 minutes.
The same lasted the second, on a rainy and windy morning in Tokyo. The Spanish took a step forward and made the Americans increasingly uncomfortable, with good serves from Baquerizo and precise placements out of their reach, but the world runners-up again understood each other well and, after signing a 19-14, they had income to sentence comfortably.
It is the second victory for the North Americans, who have already beaten the Chinese Xue and Wang 2-0, while the Spanish have a victory and a defeat, after winning in their debut at Shiokaze Park against the Dutch Sanne Keizer and Madelein Meppelink by 2-1. The next Friday The Spanish will play against the Chinese couple.