Liga Santander: Messi: "Barça is my home, but I want a winning project" | sports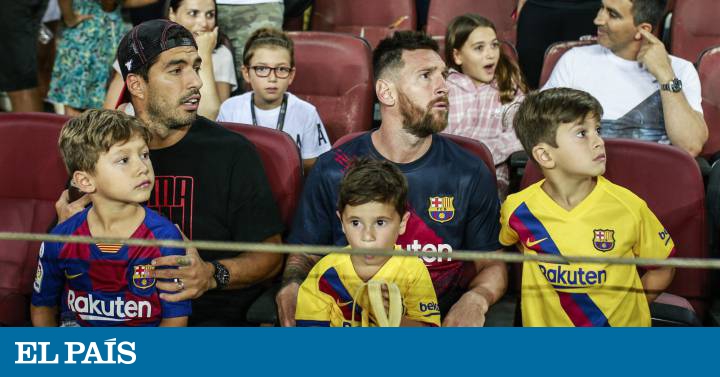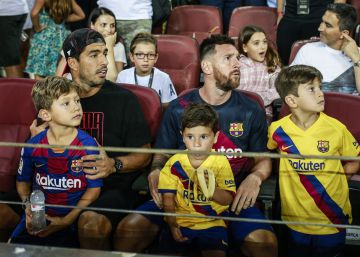 In his last contract renewal in 2017, Lionel Messi agreed with FC Barcelona that from the summer of 2020 he can decide his future with total freedom, although his contract ends in 2021. Information released last Thursday by EL PAÍS, ratified by President Josep Maria Bartomeu on Friday – "it was agreed that, at the end of the penultimate season, he had the power to go free," said the Barca mannanás – and explained by the Argentine. "The contract was made a long time ago. My idea is to continue here as long as I am able to perform and that the physicist allows me to. Then, as is my contract is not something that worries me or I handle it, because my dad takes it with the president or with whom I have to talk. I only transmit my thoughts, "said the 10 in an interview with Diario Sport. And he left tranquility in the Parish of Granada: "I want to be in Barcelona as much as I can, do my whole career because this is my home." Of course, he wants to raise glasses. "I have no intention of moving anywhere, but I want to continue competing and winning," he said.
Messi explains the soleus lesion
On August 5, Barcelona reported that Lionel Messi suffered a sore lesion in his right leg. The captain has not yet been able to debut on Ernesto Valverde's team. "The truth is that it was very bad because in the first training this happened to me. It was something simple. I was fifteen days and when I thought I was fine, in one of the training sessions before Betis I resented a little and it opened a little more. That made him have to stand longer and have to stand still now. I was told that this sole is complicated, that it seemed fine and treacherous. I had never been through this and now I know what it is. That is why I am calm and I will play when I really feel that I am safe and it does not happen again because a relapse would be for much longer. "
After a summer in which Lionel Messi spoke bluntly in the Argentine national team – he talked so much that he even had to rectify after accusing Conmebol of corruption -, he returned to his usual routine in Barcelona. He served as captain in the Gamper Tournament and the next day he was injured in the soleus of his right leg. Until this Monday, publicly nothing more was known than I thought. But Messi wanted to give a message, especially after it was known that his contract expires at the end of the season and the frustrated signing of Neymar. "I am not disappointed," he said. "I would have liked him to come and be with us, but as I said before, we have a spectacular template to opt for everything without him too. Disappointed, no. I simply would have liked to play with him again. Nothing else".
The Barca captain clarified that the locker room did not ask for Neymar's return. "Ask for the signing, no. Obviously, we commented when we heard that Ney could come, we gave our opinions whether it was good or not for him to come. We never said you had to sign it. We did not impose anything, "explained the Rosario. It is not clear, however, if the Barça club exhausted efforts to fulfill the wishes of the Barca group. "I don't know, I honestly don't know if he did his best. I didn't have much information on how the negotiations were going to say if Barcelona did everything possible. "
Messi, in any case, assures that he likes the template made by sports directors, Éric Abidal and Ramon Planes. "Very important players came. Today we have many variants, many spare parts, players both in the middle or above. We are very well, but the year will mark us if it is better or not at the level of what we get. I don't know if it's a better workforce than last year, "concluded the 10.
You can follow EL PAÍS Sports in Facebook, Twitter or subscribe here to the Newsletter.