Life on the coronavirus quarantine cruise: "The departures on deck are a luxury" | Society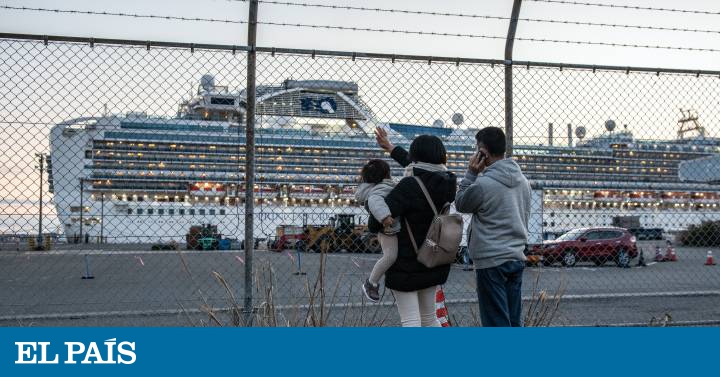 What promised to be a pleasant celebration of his ninth wedding anniversary has resulted in an agonizing test of faith and patience for Enrique (fictitious name) and his family. "We believe that we are not infected, but we still have that fear. Yesterday I took the temperature seven times in an hour, "says the man from Latin America by phone, in which it is already its seventh day of quarantine inside the ship Diamond princess. With 3,700 occupants on board, between passengers and crew, the cruise ship was moored in the Japanese port of Yokohama on February 5, four days after he was diagnosed the illness Covid-19 (caused by the coronavirus 2019-nCov) to an offshore traveler in Hong Kong.
Since then, 175 cases of the ship have emerged, the biggest focus outside of China. Only on Monday, the Japanese Ministry of Health confirmed 66 new infected, doubling the previous amount and firing psychosis inside the boat, while this Wednesday the Japanese authorities have reported another 40 positives. "Yesterday I had a low moment, but then I returned to recover. I have to be strong for my family, "says Enrique. The 43-year-old man in Hong Kong embarked on the Diamond princess with his wife, of Hong Kong origin, his six-year-old son, his in-laws and uncles of his wife during the Chinese New Year holidays. "It's the first time we go on a cruise," he says, but avoid cursing his luck. Perhaps because, for the moment, it is considered partly fortunate.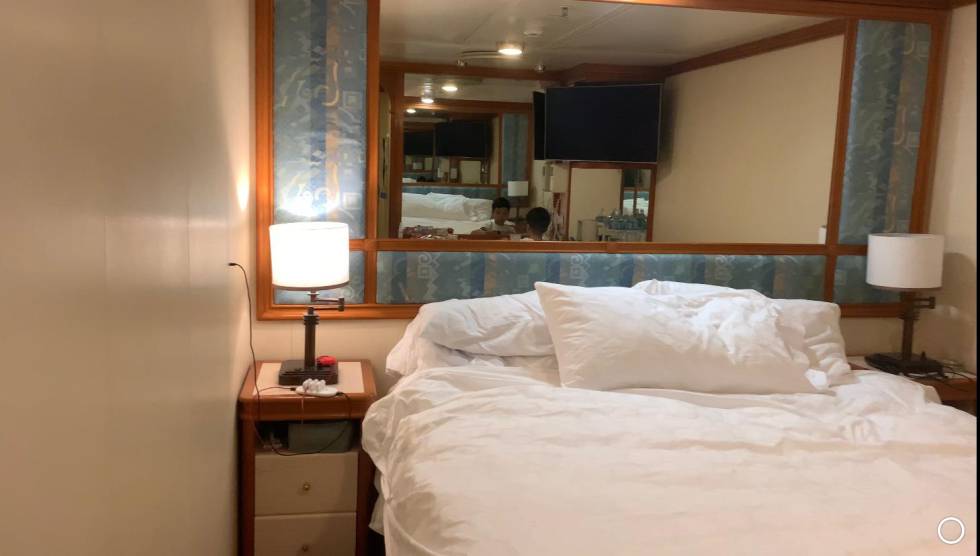 The family is part of the 439 occupants of the ship who have been tested for the coronavirus, according to the latest data from the Japanese Ministry of Health. "They examined us last Tuesday night. They have not given us the results, but they have only communicated with those who tested positive, "says Enrique hopefully. They were performed because he felt crazed, meeting one of the criteria that the Japanese authorities initially applied to decide who should be evaluated: having been in contact with the first infected passenger or manifesting potential symptoms.
But, as the number of infected increases, the formula loses effectiveness. Japan has said it considers examining all the occupants of the ship before the end of two weeks of quarantine, on February 19. If it ends then. The quarantine could be extended exceptionally for those who have been in contact with the latest positive cases, as noted by the World Health Organization.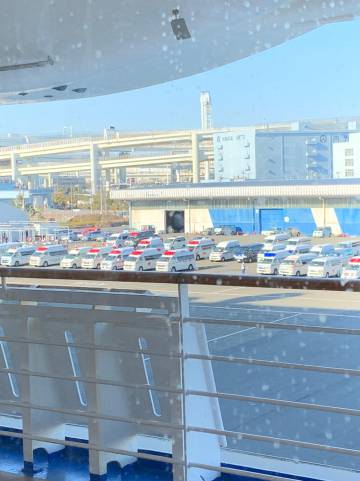 A possibility that leaves the passengers of the Diamond Princess, They come from 35 different countries, making impossible cabals, because they are only informed of the nationality of the infected. "I think we haven't had contact… I don't know who they are, I only know four or five of those infected. There are so many passengers that we don't know. We know their nationality, but not their identity or where they were on the ship, "adds Enrique.
Among the last infected are 45 Japanese, 11 Americans, 4 Australians, 3 Filipinos, a Canadian, an Englishman and a Ukrainian. Enrique's wife briefly puts herself on the phone: "There is so much uncertainty… Not knowing if you've been around an infected person is the hardest thing. The worst thing is not knowing if it is so and not knowing if you can infect your family. "
The management of Diamond princess On the part of Japan it is not without criticism: thought in principle to stop more transmissions in Japan (where there are 15 cases of coronavirus, without counting those of the ship), experts warn of the risk of contagion that the quarantine for the occupants, in Special for the nearly 1,000 crew members. Unlike passengers, who have been confined in their cabins – except for controlled departures to deck–, the workers sleep in groups, eat in common spaces and continue doing their daily activities. "Soon we will all be infected," one of them, Binay Kumar Sarkar, of Indian nationality, has posted on his Facebook account.
Enrique agrees: "I am more afraid of those who work on the ship." Ship employees continue to diligently bring them food daily, in addition to toys for their son, chatting with them for a while through the door. It is one of his distractions, next to the departures on deck for one hour every two days, with mask and in shifts. Each floor leaves at an hour, they are not advised to approach other passengers within two meters and have to wash their hands before and after leaving the cabin. The exits are "a luxury", explains Enrique, who tries to make the most of it because his room has no windows, compared to the most luxurious ones that have a balcony. They are also an occasion to check the mood of their confinement partners. "There is everything … There are those who are calmer, others feel more panic." The image of dozens of ambulances stationed at the port to attend and transfer those affected to hospitals does not help calm down. "Today they have not evicted all new cases, we are waiting for them to do so to go sailing until tomorrow," says Enrique.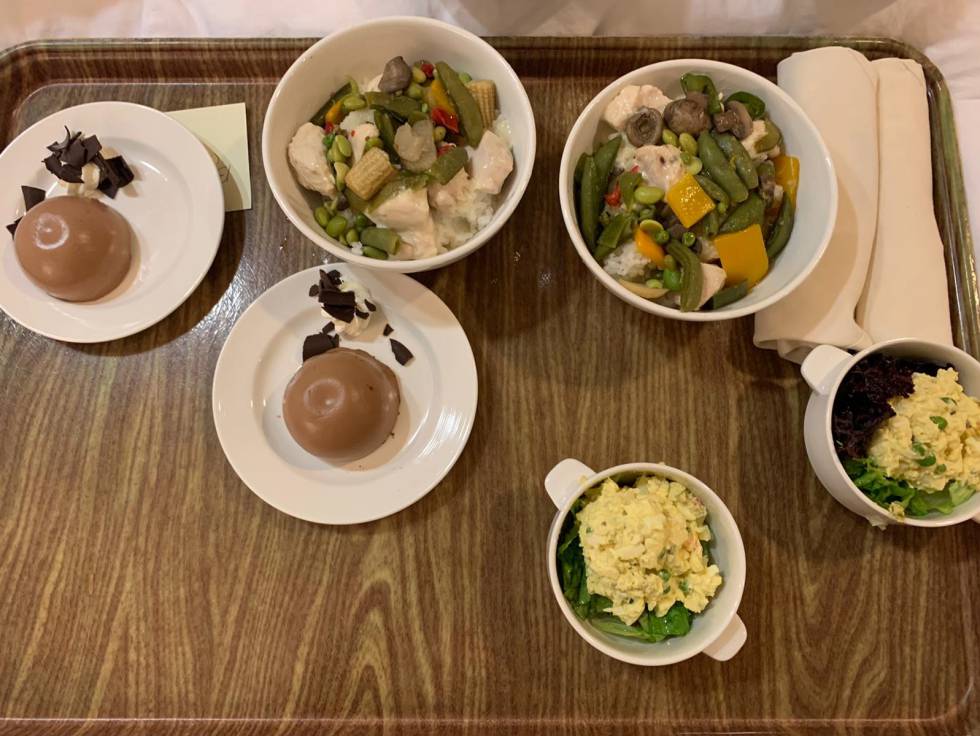 Inevitably, the threat of contagion is fueled by rumors circulating in the WhatsApp and Facebook groups of passengers. That they were going to stay up to a month. That could be spread through the air conditioning filters. "I try not to ask myself a lot of questions," says Enrique, who only trusts what the captain announces on public address three or four times a day, although sometimes they find out earlier by the press.
The latest news has not been very encouraging: the epidemic has already left more than 1,100 fatalities in China and about 44,400 infected until early this Wednesday. Enrique hopes that the decision to retain them on the ship has not been counterproductive, something he believes they will only know over time. "I don't know how I will feel in the future about what has happened, it depends on how everything evolves," he elucidates in a serious tone. And to take away iron, encouraging himself to dramatize, he adds: "My father-in-law knows that he will never want to go on a cruise again."