Life makes its way into the La Palma volcano: a beetle appears in the crater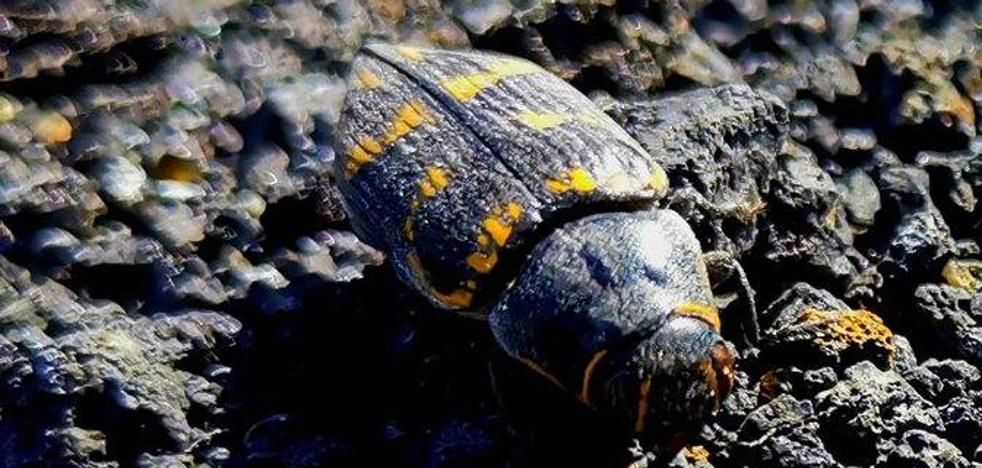 It is the Buprestis berthelotii, a beetle endemic to the Canary Islands whose larvae feed on the dead wood of pine trees
Life is gradually colonizing the building of the La Palma volcano and this Tuesday a scientist from the National Geographic Institute (IGN) reported the appearance of a
live insect in the very crater of the volcano.
Seismologist Itahiza Domínguez shared a photo on the social network Twitter asking about the identity of this beetle with yellow spots "matching the soil dotted with volcanic sulfur crystals."
It is the beetle
Buprestis berthelotiibeetle endemic to the Canary Islands whose larvae feed on the dead wood of pine trees and which inhabits the pine forests of Gran Canaria, Tenerife, La Gomera and El Hierro, as well as La Palma.