Life after the disaster | Babelia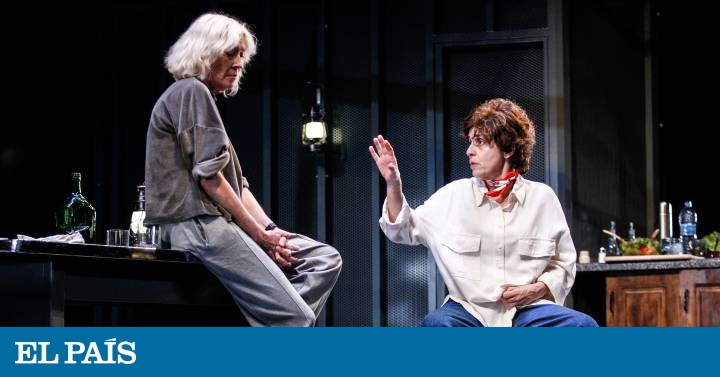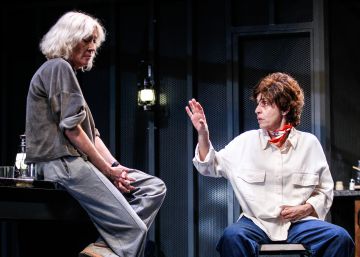 Hazel (Susi Sánchez) and Robin (Joaquín Climent) are a mature, married couple. Nuclear scientists worked in a plant. Now they live in a distant cabin on the British coast. One afternoon they visit Rose (Adriana Ozores), a former friend and companion, whom they have not seen for a long time. The question we ask ourselves, very well guided, is what have you come for? It seems that daily life continues, but little by little, in a subtle way, through small details, the appearance of something disturbing is perceived. Rose bleeds from the nose. "Quiet, it's nothing." Hazel talks about the children. Until the words "the zone" and "the disaster" appear. It is known that something happened, but not what. A simple and terrible phrase emerges: "The sea looked like boiling milk."
Children (The children), of Lucy Kirkwood, inspired by the explosion of Fukushima (Japan, 2011), premiered in 2016 at the Royal Court (London), starring Francesca Annis, Deborah Findlay and Ron Cook, directed by James MacDonald. The same cast represented her on Broadway, at the Samuel J. Friedman Theater, from 2017 to 2018. Last spring she saw herself at the Steppenwolf in Chicago. Now he is in Madrid Pavón Kamikaze, very well translated by Cristina de la Peña, illuminated by Juan Gómez Cornejo, with scenery and costumes by Mónica Boromello. Everything works in this assembly. The setting, firm and transparent, with no desire to sign, is by David Serrano, a director I discovered with Constant rain and I like it more every day. Formidable cast, very well chosen. Three impeccable performers that I had not seen on the scene in a while. Well, I saw Joaquin Climent last year, precisely in the Pavón. It was also great: the inspector of Port Arthur, by Jordi Casanovas, who directed Serrano, second coincidence. Climent has two infrequent virtues: sobriety and a remarkable ability to listen, which infects you. Susi Sánchez and Adriana Ozores overflow the strength and intensity that their characters require. It is a gift that these superb actresses step on the boards again. I want to see them more!
That these superb actresses step on the boards again is a gift. Overflow the strength and intensity that your characters demand
We already know that the hand of man can end the environment, but the marriage is not Bond movie villains but two retired, wise and affable, who now have to live pending a Geiger counter for the danger of radiation, even that Rose arrives to make a proposal for future generations. That is the subject of the debate, but it is not the debate: to find out you have to go to Pavón. Lucy Kirkwood tells us that some members of that generation, between 60 and 70 years old when the action takes place, have not known how to avoid the catastrophe.
Chimerica, the piece that launched the author (premiered at Almeida in 2013, took Olivier to the best new work), revolved around the influence of China and America in world politics: almost a epic with 17 characters and a complex plot, which Channel Four became a miniseries last April. Children It is the dialogue of three former friends in a room. But they do not fear sermons or abstract lashes. Dramatically, the author's challenge is to raise and develop the issue without thinking: "Yes, truths are said as temples, but my jaw drops." And that's where the tension of the dialogues and talent of the three performers play and gain, which avoids the risk of becoming pompous (model "attention, this is a work on great topics, if you have not noticed"). Hazel, Robin and Rose are credible characters who don't live in white plastic dresses in a science fiction future but in the reality of the day after tomorrow. And it is very understandable that marriage tries to continue maintaining (or believing) an atmosphere of everyday life. Although the cabin is dilapidated and a few kilometers from the "affected" area; although the power cuts are constant, and the nearby towns have been deserted.
What it shows us Children It is how each of the three faces the situation. Who wants to keep fighting, putting his life at stake and why, and who prefers to look the other way, as if there were still "another side". Not forgetting that there are children and grandchildren involved.
Kirkwood's dialogues make us perceive danger, because what is at stake is really urgent. It is precisely that urgency, and how it has been reached, that maintains the interest of the work and the spectator in suspense. Without good or bad, without passing accounts, but coming to expose the situation because something can still be done and must be done, because perhaps there is time to intervene. That's what the work is about: what was done wrong and can still be redone as much as possible. From parents and children.
Children. Text: Lucy Kirkwood. Direction: David Serrano. Pavón Kamikaze. Madrid. Until January 5, 2020.