Lidl will analyze the sentence that forces it to withdraw its kitchen robots for infringing the Thermomix patent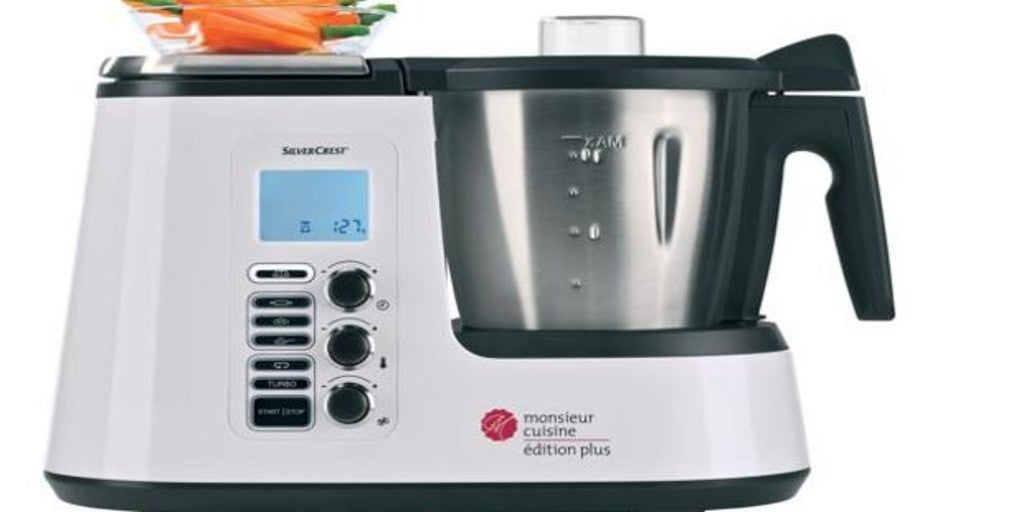 Updated:
save

Lidl has indicated that it will analyze in detail the judgment of the Commercial Court 5 of Barcelona that forces you to withdraw your Monsieur Cuisine Connect kitchen machines from the Silvercrest brand for infringing the patent rights of Thermomix, owned by Vorwerk. "We take note of the court's decision, which we will analyze in detail, and assess the next steps to follow," company sources told Europa Press.
The supermarket chain has pronounced like this after the Commercial Court 5 of Barcelona has sentenced Lidl to stop marketing its kitchen robot for infringing the patent rights of Thermomix and has ordered it to compensate the creator of said machine.
The ruling that the amount of compensation to Vorwerk, holder of the Thermomix patent, It will be set in the execution phase of the sentence, once it is final. It should be remembered that the patent holder claimed in court compensation equivalent to 10% of the sales of the machine marketed by Lidl.
The court concluded that the machine marketed by Lidl "reproduces each and every one of the characteristics" of the Vorwerk patent, thus violating the Patent Law.
For its part, Lidl argued that their product does not infringe the original rights of Thermomix, and asked the Court to annul the patent because it considered that there is a "lack of novelty" with respect to similar machines marketed before this one, something that the judge has rejected.
Remove all machines
Lidl can appeal the ruling on appeal, but "it must attend to all the extremes of the sentence" and if it does not, Vorwerk can request the provisional execution of the sentence in the absence of quantifying the compensation for damages, has detailed the TSJC.
Specifically, the ruling indicates that the Monsieur Cuisine Connect kitchen machine, marketed and offered for sale by Lidl supermarkets, constitutes a violation of the exclusive rights derived from the Spanish invention patent ES 2 301 589, validated in Spain of European patent EP 1 269 898, owned by Vorwerk.
Therefore, it condemns Lidl to cease importing, storing, offering and / or marketing the Monsieur Cuisine Connect machine. It orders to withdraw from the market all copies of the machine object of the action that are in its possession and that of its distributors, as well as all commercial documents, advertising and promotional material or other documents in which that product is reproduced, including internet, proceeding to its destruction at its expense.
It also states that Lidl supermarkets must henceforth refrain from importing, storing, offering and marketing kitchen machines that respond to the characteristics claimed in patent ES 2 301 589 T3.
In addition, it orders the defendant to compensate the plaintiff Vorwerk for the damages caused, with the scope to be determined in the execution phase of this judgment, once it is final and upon payment of the procedural costs.
.