Lewis Hamilton wins the Saudi Arabian Grand Prix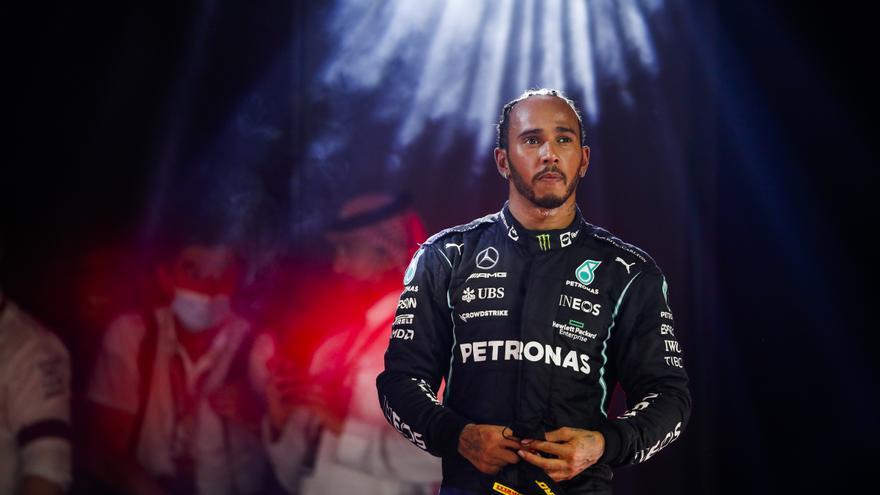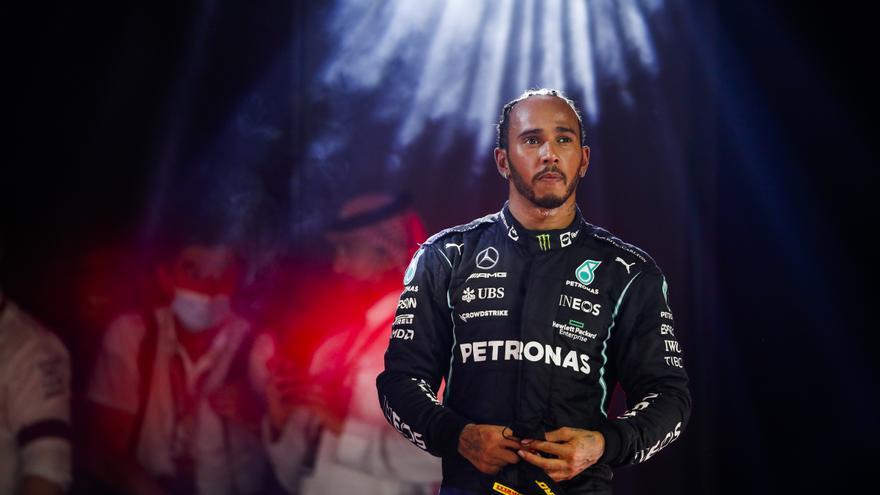 English Lewis hamilton (Mercedes), seven times world champion of Formula One, won this Sunday in Jeddah the very crazy Saudi Arabian Grand Prix, the 21st and penultimate of the championship, to be decided next weekend in Abu Dhabi between him and the Dutchman Max verstappen (Red Bull), who finished second.
Hamilton raised his own all-time F1 win record to 103, including fastest lap, by signing his eighth of the season, ahead of Verstappen – who continues to lead, albeit with the same points, 369 and a half, because he has a win. more than the English- and the other Mercedes, the Valtteri Bottas. The Finn passed the French in the last breath Esteban Ocon (Alpine) -who was fourth- and Jeddah's unpredictable race finished third; with several accidents, two red flag interruptions, incidents between the two title contenders; and that the spanish Carlos Sainz (Ferrari) finished in eighth position.
The australian Daniel Ricciardo (McLaren) was fifth, ahead of the French Pierre Gasly (Alpha Tauri), in a test that the Monegasque Charles Leclerc, Sainz's teammate, finished seventh, one place ahead of the talented Madrid rider.
[Consulta la clasificación general del Mundial de Fórmula 1]
The Italian also entered the points Antonio Giovinazzi (Alfa Romeo) and English Lando norris (McLaren), who were ninth and tenth; in a test in which the Mexican Sergio Pérez (Red Bull) abandoned, when he was beaten in the first of the two highlighted by Leclerc; and in which the other Spanish, Fernando Alonso (Alpine) did not score.
With the triumph of Hamilton and the third place of Bottas, Mercedes – which now leads with 28 points of advantage over Red Bull – has taken an important step to win the Constructors' World Cup for the eighth time in a row.
The Asturian double world champion finished thirteenth the night race held on the fastest street circuit in the world; in which Verstappen was sanctioned with five seconds for an irregularity committed when Hamilton tried to overtake him and that, by not giving up position when he had to and starring in what seemed like an untimely braking, he could still receive, if the judges considered it appropriate, a new sanction.
The podium ceremony was, for that reason, tense; in the penultimate race of a World Championship that will be decided next Sunday at the Yas Marina circuit, venue of the Grand Prix in Abu Dhabi, the capital of the United Arab Emirates.