Levante-EMV and Superdeporte, film sets in 'In low season'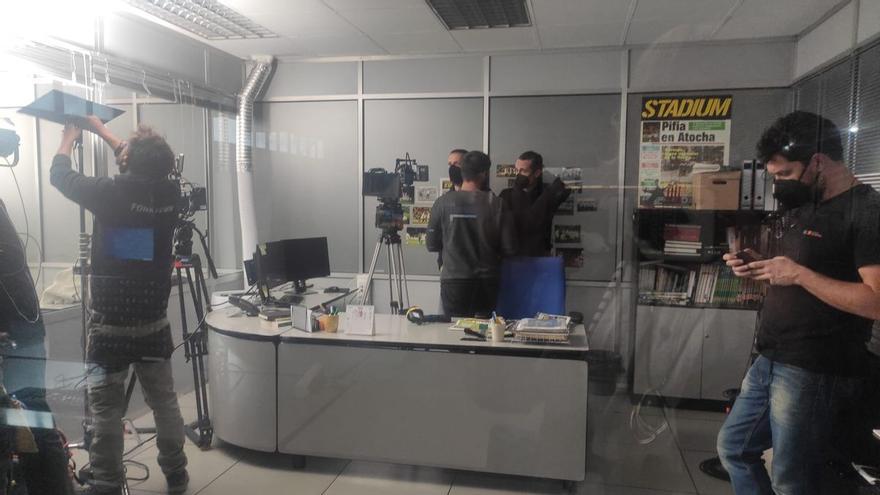 The redactions of Supersport and Lift-EMV, as well as various offices of the Valencian newspapers of Prensa Ibérica host this Monday the filming of the film 'In low season' from the director David Marqués, scriptwriter of "Campeones".
The film, shot in various Valencian towns such as Puçol, narrates the adventures of four men come down with a spectacular cast: Antonio Resines, Edu Soto, Coque Malla, Fele Martínez, Ana Milan, Marta Belenguer, Nacho Fresneda, Eric Francés, Rulo Pardo, Junior Severo, Vanesa Romero, Sergio Olmo, Héctor Montoliu, María Almudéver and the children Marc Játiva and Ángela Amado .
In low season it is produced by Paloma Mora (TV ON Producciones) and has the support of the Institut Valencià de Cultura and À Punt Mèdia. Marqués has written the script with Asier Guerricaechebarria, Javier Echániz and Jon Iriarte.