Letters for science – The Province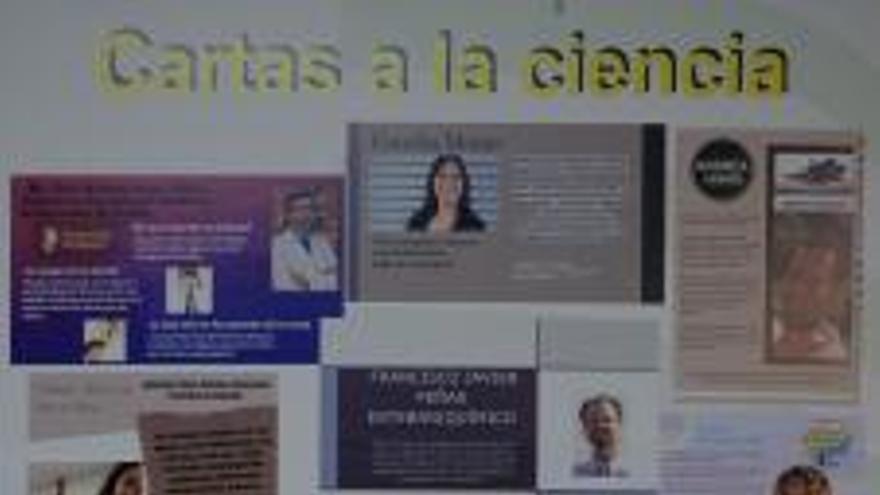 The IES Los Tarahales has been involved in a project with scientists and focused, above all, on women in this field. 152 students from the second to fourth year of ESO have written letters to researchers from all over Spain, receiving responses from 140 of them, from Las Palmas, La Laguna, Navarra and the Carlos III University. In the answers, the professionals not only spoke about their work activity but also about their personal life. Later, the students, together with the teachers who promoted the idea, Mayte Domínguez, from Physics and Chemistry and Eulalia Delgado, from Language, made a collage where each one presented the ideas contributed by their scientist.
In this sense, Mayte Domínguez points out that the idea arose because "our students do not know any scientist and those they do know have been dead for centuries, so we wanted them to discover science professionals who are alive. In addition, we took advantage of the fact that we already had an exhibition on women scientists and we were studying what reality is like for them. We wrote to four universities asking science departments if they wanted to help by receiving a letter and replying to our students. To our surprise, 140 scientists from Las Palmas, La Laguna, Navarra and Carlos III responded. We got down to business with the cards. We collected so many scientists that we could assign practically one to each student. Only ten had to repeat. Within a fortnight almost everyone had received a reply. In it the scientists not only talked about the topic they were working on but also encouraged them to choose the career that most interested them ".
152 students have been involved in a project receiving information from 140 Spanish scientists
"He highlighted what was pointed out by a researcher who said: you think that when you finish studying you will still have 30 or 40 years working, so if you don't like it, it will be very difficult for you to endure." The scientists contributed lessons of all kinds, such as their multiple trips, courses abroad or their current reality. "The students have been involved. From someone totally unknown they got answers of up to three pages. They asked them what they did, if since they were children they had had difficulties in their studies, if there were many women where they worked, how they got to their position, if they had had many difficulties … she had had difficulties because of her gender. They even asked if they had more hobbies apart from science, everything about their life, to try to get to know the person ". "Something surprising is that the students had never received a letter, even digitally."
According to the teacher, "the students got in touch with astrophysicists, general engineers, bioengineers, space engineers, doctors, nurses, computer scientists, mathematicians, physicists, top-level astrophysicists, chemists and post-doctoral students with the freshest and most up-to-date learning, which were included in the collage where a summary of the fundamentals of the answers has been made to display it before the rest of the students. We have made a video based on the work and some large posters for the school to enjoy. We have participated in a couple of innovation competitions, such as the one proposed by Atresmedia ".
Researchers from Las Palmas, La Laguna, Navarra and Carlos III answered the students
Eulalia Delgado, for her part, points out that it is an interdisciplinary work "in which we have merged two apparently distant subjects. We have created a learning situation called Letter to a scientist or scientist on the occasion of the role of women in science. From my subject I explained the structure of a letter and both teachers help with the content to deal with the researchers ". "What the students have enjoyed the most has been the feedback with the scientists, everything they said. It has been a very motivating experience for the center and our courses ".