Letizia Battaglia, the photographer who captured the beauty among the horror of the mafia | Babelia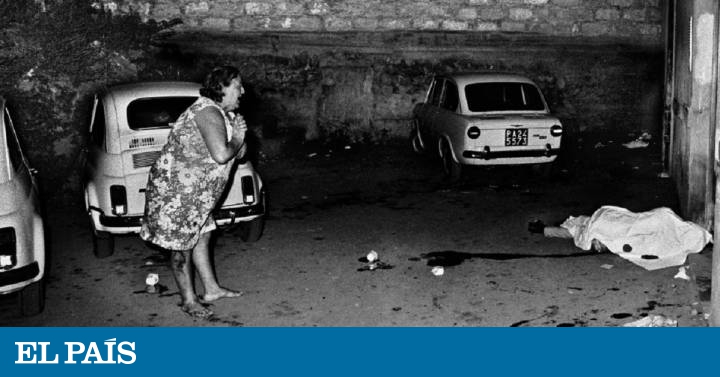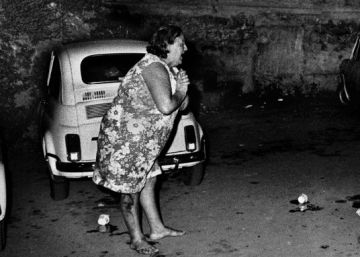 At 84 Letizia Battaglia (Palermo 1935) does not want to think about pain. Sometimes he has dreamed of burning part of his work, and eradicating the beauty that some say they see in his images about the mafia. However, he believes he is not entitled to it. They are the reflection of the horror and tragedy of the so-called lead years; one of the bloodiest times of the Cosa Nostra in Sicily.
He took the first photograph of a dead man, in 1974, three days after being hired as a photographer by the newspaper L'Ora. "The first homicide never leaves you ... It was in the countryside. I started shaking. I had never seen anything like that. When we got there the body took several days. The smell was terrible. There was an olive tree and the wind spread the smell. I thought the body was going to move. It did not. This was the beginning of a story that lasted nineteen years, "says the artist in the documentary The mafia photographer. Directed by British documentary filmmaker Kim Longinotto, it will be aired on February 16 on Movistar +. "A life defined by challenge and passion" in the words of the filmmaker, narrated through the memory of the artist herself, that of her different lovers, and her coworkers. The director makes use of fiction scenes taken from classic Italian films (some with protagonist Silvana Mangano) as a counterpoint to the harsh reality of Battaglia's disturbing black and white images, which are interspersed with a variety of audiovisual archival material.
With a late vocation, he came to photography at age forty. "It was the beginning of a love story. I started to find myself, to be a person. It was not before, "he says. Hence, throughout the documentary there is a lack of insistence about her intentions as a photographer and her reflections on the environment. With success, Longinotto will begin by narrating childhood to try to shape the complex character of the author, who despite her charismatic closeness and spontaneity is, on several occasions, evasive.
He lived a happy and carefree childhood in Palermo, although he would soon experience as a woman the yoke of a patriarchal and repressive society. The first time she went out alone, she ran into an exhibitionist. It would be her first and last day of freedom until she was sixteen: her father forced her to stay at home, fearful that a man will take his daughter. "Why is it that terrible things make us suffer throughout our lives?" Asks this artist who says "do not bend either to the arrogance or the injustice" and feel proud of being combative, perhaps already predestined by their own last name. Even so, throughout his life, his desire for freedom has been threatened on different occasions and in different ways. She escaped from her father by escaping with whom she would become her husband. As a wife she would become ill oppressed by the constrictions of a husband who would not let her study. This one will catch her infraganti in bed with one of her lovers. He shot his rival, but did not kill him. At that time I was already the mother of three daughters. "A restless woman like me is destined to harm her daughters. I could talk about it, but I don't want to, "he says without fuss. As a photographer, she has been seen as a woman, she has been spit on the street, her camera has been destroyed, and she has received anonymous letters with insults. Also death threats by phone. I was sure they were going to kill her, but "fear is a luxury that one cannot afford. I feel free, because I am inside, "he says.
It is not clear how his fondness for photography arises, but in 1971 as a result of his divorce, he gets that, without any professional training, he is L'Ora, as an editor and photojournalist, during the summer vacation period. "I preferred photography to writing. I didn't want to be a journalist. Through photography I could tell my story. Feel it instead of understanding it. Express me, "he says. She would become the first photographer by trade in a newspaper in Italy. Thus, we find his images of the daily life of Palermo. A social portrait that emphasizes the most disadvantaged, those oppressed by Omertá, poverty as a result of mafia and corruption. Like the portrait of that mother who carries a baby in her arms; I was so tired of working that at night I couldn't hear a rat devouring the child's finger. But it is the brutal reality that his images of the mafia collect that will make her the Weegee Italian He became a chronicler of a violent reality that could reach five murders a day, one thousand in a year. The word mafia was a whisper that few uttered loudly, far fewer were those who challenged it. "It's good to be a little crazy. Give courage, "he acknowledges. At the funeral, where he ran into the members of the Cosa Nostra, he coughed while shooting the photo, "so that the click could not be heard." Even so, in his photographs his fear is not palpated but the drama in the flesh lived. A tragedy that sometimes appears mute, with naked emotion and poetry. On other occasions, it is the skill and compositional elegance of the artist that allows us to digest its hardness, while inviting us to delve into its context. It is perhaps in the instinctive search for beauty among the horror of the Mafia that the author's strength is sustained. However, he says bitterly that when he looks at his photos he sees "only blood, blood, blood."
"Photographing trauma is shameful," says the artist. "You love those people, but you have to photograph them, I couldn't tell them that I did it for love." There are images he does not remember, others have them stuck in his retina. "Come, come," Luciano Leggio, head of the Corleonesi, told him, moving the index finger of his free hand, from the other hung a chain that held the policeman who led him to the courtroom. "Imagine how She felt she was being photographed by a woman, "the author clarifies, shaken. She trembled. Not from fear but from emotion: I was challenging her. In 1979, she dared to mount an exhibition of the victims of the mafia, neither more nor less that in the main square of Corleone. So, he was afraid. "The worst of my life the most humiliating" was his time in politics. From 1985 to 1987 he held a seat for the Green Party within the City Hall of Palermo, to later move on to the Regional Parliament. "I did nothing and they paid me a fortune. Everything was decided outside and the mafia was still there, "as stubbornly and briefly dispatches this period of his life.
The Maxi Process Palermo, held between 1986 and 87, resulted in 360 convictions and 2,665 years in prison in sentences. However, the photographer did not attend, even being aware that it was her work as a photographer: "I could not face horror anymore." He also couldn't take photos when the judge was murdered Giovanni Falcone, nor when, 52 days later, they murdered Paolo Borsellino. "Today I wonder why I couldn't. Why do you make me think about this ?, he replies to his interviewer. "I don't want to think, because I realize I wouldn't find peace."
The figure of Battaglia catches the viewer from beginning to end with his unwavering throw in a larval war, where the photos he did not take "are the ones that hurt the most". A polyhedral personality, whose profiles are not fully exposed, and whose gaze is implied that "once you have experienced horror nothing is the same." Today, success tires him. He prefers love. Enjoy life near your partner, 38 years younger than her, willing "to live until the last breath."
---
The Mafia Photographer. Kim Longinotto It will be broadcast on February 16 in Movistar +