"Let whoever wants to live, but let us die with dignity" | Society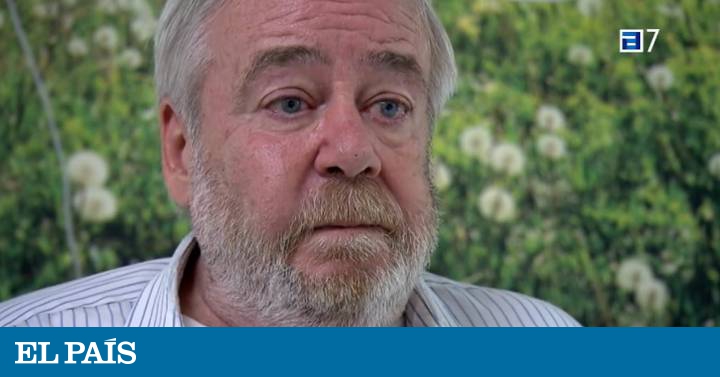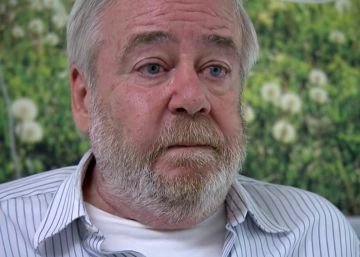 "Every day I wake up thinking about what movement I am going to stop doing." Fernando Cuesta, 65, told in May how he lived through the loss of autonomy caused by amyotrophic lateral sclerosis (ALS). "The right hand is already having enough problems," he explained, as he opened and closed it before the cameras of the Radio Television of the Principality of Asturias (RTPA). Without the ability to walk, or to move the other hand, with problems breathing and speaking, and knowing "that normal would be even a death from suffocation, I have obviously decided that I do not want to lead that kind of life to the end," he said totally serene. Less than two weeks after this interview, Cuesta died of assisted suicide in Switzerland, on June 5, with the help of an association in this country. His testimony, in which he advocates that euthanasia be regulated in Spain, was issued on Saturday night in the program Weekly Asturias.
"I would say that politicians occasionally think of citizens, and especially citizens who are in these conditions," he said. "That once and for all admit that not everyone has a life expectancy. It does not serve the example of 'I have a friend who is very bad but has a desire to live brutally.' Listen, is that euthanasia is not mandatory . Long live, but let us die with dignity, "he asked. "I didn't want to be a prisoner, neither of his body nor of anything," explains his ex-wife, Mamen de Pablo, on the show.
Cuesta had been an active man. Engineer, with a company of his own, was, as his daughter Belén describes in the report, "a person of strong, clear decisions, a very analytical person, who always saw the pros and cons". "Once I made the decision, we already knew that I had really valued everything," he adds.
One of his priorities in recent weeks was to maintain the mobility of his right hand, as he had to drink himself, without help, the preparation he was given in Switzerland. During the last year, he returned from Madrid, where he lived, to his native Gijón, to a clinic where he moved in a motorized wheelchair that he drove with his right hand. In the interview recorded days before his death, he also criticized the insufficient help that, in his opinion, the dependency law provided to sufferers of ALS. In Madrid, he explained, his expenses reached about 4,000 euros a month, between the salaries and insurance of two people to take care of him 24 hours a day and rehabilitation.
Cuesta first studied the possibility of traveling to Holland to receive the help needed to die, but the long waiting list deterred him. To achieve his goal in Switzerland, he had to submit reports of a psychiatrist ratifying that he made the decision in full use of his mental faculties. "If it could have been here in Asturias, it could still have been in the same hospital where I was. We would have all gone there and it would have been much easier for him," says his daughter.
Asked about this case, the acting Minister of Health, María Luisa Carcedo, has bet on Saturday that the Socialist parliamentary group in Congress re-register "immediately" the proposed euthanasia regulation law, after two first attempts at those that the initiative declined, reports Efe. According to Carcedo, the initiative of the PSOE did not go ahead by "a closure and an inexplicable blockade" for a society like the Spanish that is "mature" to understand this circumstance.
The surveys of the last decades are unequivocal: around 84% of the population shows their support to regulate the desired death. Last July, in the middle of a political fight, three citizen initiatives gathered and presented one million signatures in Congress to decriminalize euthanasia. The doctor Marcos Hourmann collected more than 600,000 support on the Change.org platform so that the Prosecutor's Office did not file charges against Ángel Hernández, who He helped his wife, María José Carrasco, die, with a lethal preparation, as she had asked. The multiple sclerosis that Carrasco suffered just left him swallowing the liquid. Txema Lorente saw his wife, suffering from Alzheimer's, die, unable to fulfill the word that gave him a worthy end when he no longer recognized his own. The collection of signatures that started this family got more than 374,000 supports on the same platform. And the widow of Luis de Marcos, María Asunción Gómez, added the will of another 99,000 people to the same goal.
. (tagsToTranslate) want (t) live (t) live (t) let (t) die (t) fernando costs (t) sick (t) ela (t) Spanish (t) recorded (t) testimony (t) form (t) attend (t) switzerland (t) program (t) have (t) broadcast (t) saturday (t) television (t) public (t) public (t) Asturian (t) Asturian



Source link