Lessons in flexibility and digitization to avoid uncertainty and anticipate the future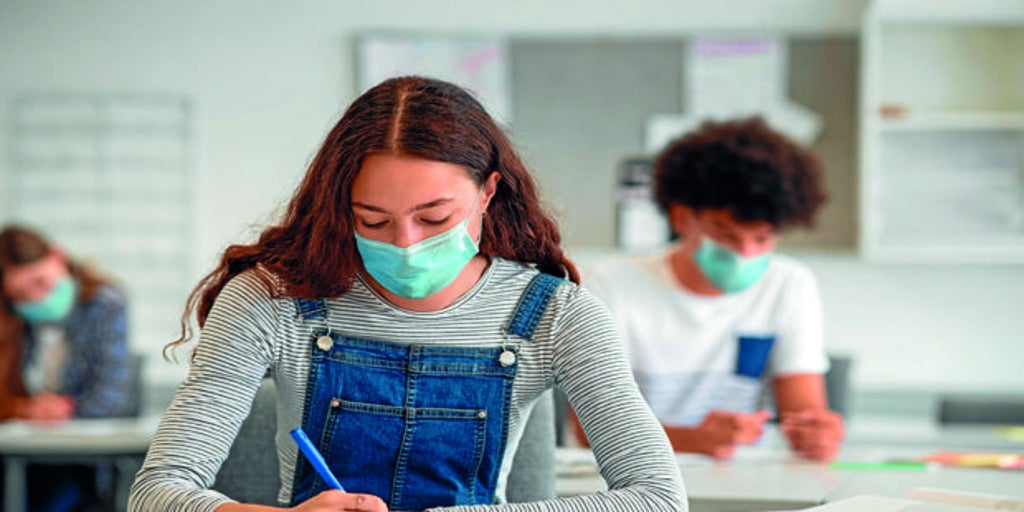 Updated:
Keep

The 2020/2021 academic year has been a challenge for business schools and postgraduate study centers. The pandemic has forced us to innovate in a short time and adapt teaching to hybrid formats in order to continue offering their master's degrees despite mobility restrictions. A complex academic year that has served as learning for the world of education and that has accelerated the digital transformation already started years ago in most of the centers. The result has been very satisfactory, with new forms of learning and disruptive novelties and, in general terms, a flexible solution adaptable to contexts of uncertainty has been chosen.
Urgent resources that, once verified, have come to stay and continue improving, as the academic leaders admit. OBS Business School was born in 2006 with a 100% online business school proposal, something that was very disruptive at the time. They have experienced the pandemic differently from their competition and appreciate the efforts made by the centers to move quickly to this format. "During the pandemic we have seen different stages. There has been a social acceptance of online teaching and it has become a real option.
It is important to bear in mind that both online and in person will walk hand in hand and there is space for both of them, "he says. Casilda Guell, Dean of OBS Business School. This change in the teaching model has meant greater competition for them. "After a first moment of confusion, given the need, they bet on online", he refers, and in turn reminds that "it is not so easy to become online in a short time, it is a learning process and there is a pedagogical model behind it" . With the pandemic, OBS ensures that it had a significant increase in enrollment. "Our model was reinforced and now more people have learned to do it," says Güel.
Technological investment
In this sense, the training centers have given a lesson in reflexes, perhaps because, in most cases, the seeds of change were already sown. On ESIC Business & Marketing School, for example, they invested heavily in creating the hybrid classroom that, through technology, allows the same class to be followed by students in the classroom or remotely at the same time. «This system, in addition to developing new management and technological capacities demanded by companies, allows a flexibility to the student who is the one who chooses the format to follow the sessions ", he explains Antonio Martin Herreros, Dean Business School of ESIC. "With this model there is no possibility that the student has an overexposure to the virtual because they always have the option of going to the classroom, a decision that we recommend," he adds. In educational matters, digitization is something transversal to all ESIC programs, both in Undergraduate and Postgraduate or Corporate Education, "since we understand that having training in this area is essential not only to find work, but to keep it."
Regarding the forms of teaching, they have opted for a new model called Transformative Learning'which, "based on the' Student Centered Learning 'method, makes the student the center of their learning in an autonomous way with the aim of developing critical thinking for decision-making", emphasizes the dean. The implementation of the model means the development of the programs in a hybrid format, where the student develops self-study work asynchronously, while the practice sessions and 'thought leadership' are face-to-face, being the student who chooses to consume them in the classroom or remotely according to your needs or preferences. Although ESIC assures that the most important change will be the inauguration of the new campus of its Business School in Pozuelo de Alarcón (Madrid), a "modern infrastructure with the highest sustainability rates".
Another example of the flexibility inherent to the new times is the CEU San Pablo University. Even being a face-to-face university, it has undergone an accelerated process of digital transformation that has allowed them to offer teaching, services and extracurricular activities virtually. "The Hyflex system of our classrooms, with 'double face-to-face' classes, ensures the maximum participation of our students, physical or digital, allowing teachers to develop interactive sessions with all of them. Likewise, it has meant that students from anywhere in the world can continue their personal life projects with us, pursuing their postgraduate studies from their cities or countries, "he says. Alvaro Rico, Head of postgraduate studies at CEU San Pablo University. Is digitization It has been accompanied by a technological and methodological training plan that their teachers have received.
Teamwork
The commitment to the digital transformation of this university will allow them to go from double presence to triple innovation: "not only technological, but also methodological and of our academic offer", highlights Rico. Thanks to the digitalization of the classrooms "we can count on the intervention of expert professionals from any corner of the world in real time, promoting online activities through masterclasses, workshops ...", highlights Rico. Digitization has also made possible the implementation of COILs (Collaborative Online International Learning or collaborative international learning online), with online activities where students work as a team with students from other international universities to develop a project, thus acquiring an international experience without leaving home.
These are times of continuous and profound changes and academic institutions respond to these new scenarios. This is the case of MF Business School, which has recently become IMF Smart Education, "A brand change that involves disruption in education, which must be more innovative, flexible and accessible," says its CEO, Conrado Briceño Lagos. He believes that at a time when the differentiation of academic institutions lies in their 'legacy', community and educational format, IMF Smart Education differentiates itself by offering "an education model based on symbiosis between the branch more academic and the branch more business, creating useful and real knowledge to face the labor paradigm ». It currently has programs co-developed with firms such as Deloitte, INDRA or EY.
The pandemic has accelerated its plans that base more than 85% of its training activity on an online education model. Technology has confirmed that it is a facilitator of the educational experience, "which allows us not to lose our human character and the interaction between teacher, tutor and student. Furthermore, the gradual introduction of disruptive novelties in our programs, such as 3D or augmented reality, allows us to continue improving the quality of the training experience, "Briceño highlights.
In the UNED, a benchmark institution in distance training, quickly adapted to the complex context caused by the pandemic and in this course took a step forward, "learning that, in the task of continuing with academic life, we cannot stop at the path to those who, being part of our community, could have difficulties to adapt to the new situation, "explains its rector, Ricardo Mairal Usón. With that objective they created a system of online assessment, AvEx, which has been used by other institutions in this critical situation. They also launched the UNED100% project, an initiative that designed a census of economic, technological and any other needs of its students, so that no one was left behind.
The institution is also in the process of innovative transformation and they are already working on the use of technologies based on big data to adapt even more to the needs of the students. «The objective is to improve their training process with the development of personalized learning models, managing to automate and simplify processes and improve the efficiency and productivity of our institution, but always in accordance with a prudent and guarantee ethical framework and with the participation of all those who make up the university community, "says the rector.
For the 2021/22 academic year, the institution plans to deepen projects associated with its strategic plan and linked to the technological transformation of infrastructures and administrative processes, as well as the digitization of learning models through the AI. And although the return to normality accelerates at the rate set by vaccination, training will never be the same again.