Leroy Merlin creates an 'airbnb' for home renovations and services | Economy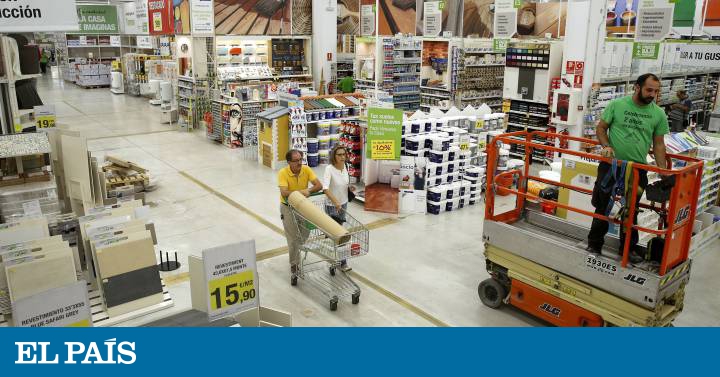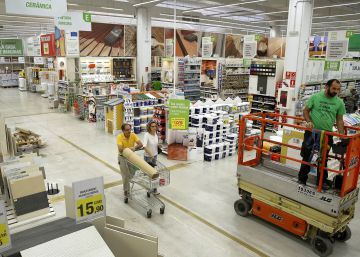 Leroy Merlin does not want to limit his income to the sale of DIY material and small reform projects. Therefore, it has initiated several projects to diversify its billing sources. One of them is the creation of a marketplace on-line, which is already testing in Madrid and the Canary Islands, to put clients in contact with professionals related to work or household services (reforms, removals or cleaning, for example). On the other hand, it will launch this year a conditioning and renovation service for companies (offices, hotels, restaurants …) and a line for advice and implementation of renewable energy projects to individuals. The company expects these projects to represent 25% of its revenues in three years.
In 2019, Leroy Merlin billed 2,653 million euros, a 24.6% more than the previous year, due to the integration of the stores of the AKI chain – without that, the growth would have been 4.1%. However, profitability has suffered. They have not wanted to reveal the net profit, but their result before taxes (EBIT) was reduced by 20%, up to 84.5 million, for "the immense expense to integrate the AKI stores", to assume or pay off their stock, integrate them into Leroy Merlin's systems and reform them, as explained by Jesús Sánchez Villares, general director for Spain, who has said "very satisfied" with last year's performance. In three years' time, he expects the turnover of around 4,000 million and a quarter of them to achieve the diversification projects.
As explained by José María Gil, director of services and large accounts at Leroy Merlin, the DIY chain has to evolve constantly: from the sale of items for the do it yourself, it began to include services, such as small reforms to individuals and now aims to further expand the focus, based on three projects. The most striking is a marketplace, called Hogami, which is already running in tests in Madrid and the Canary Islands and in which clients will be able to find professionals who offer "services related to the habitat", that is, with the home, as services of cleaning, painting, moving, facilities … "It's for doing things that we can't do," Gil explained. Leroy Merlin selects the professionals, who "gain visibility by being on the platform" and is responsible for collecting the work they carry out for clients. Then they pay for that service, minus a 10% commission. Leroy Merlin hopes to have 800 professionals (60% companies and 40% freelancers) and 25,000 clients at the end of this year.
Another of the legs to obtain new income is Large Accounts, a service to carry out "adjustments, rehabilitations and reforms" in companies (hotels, offices, shopping centers, bank branches, etc.), with which it expects to bill 20 million and this year. "If we can improve living conditions in a home, we can also do it in workplaces," said Gil, who rates this potential market at 9,000 million.
Finally, the third alternative source of income will be a service to advise and carry out projects for the installation of renewable energy solutions to individuals, from solar panels to lighting or heating by biomass or geothermal energy. As Gil explained, Leroy points to a market with a potential of 75,000 million euros, a calculation that results from multiplying the 25 million homes in Spain by 3,000 euros that he estimates would cost a reform to reduce by half the energy consumption of a home. "Our responsibility is to launch ourselves into this with force," said Sánchez Villares, who argues that his company's goal is to "democratize access" to renewable energy solutions for individuals with "turnkey projects and financing. This project includes the agreements reached with Endesa or Iberdrola to make discounts to customers for contracting electricity, gas and maintenance and which in 2020 will include the installation of photovoltaic solar energy solutions and chargers for the electric vehicle.
The impact of the coronavirus
The CEO of Leroy Merlin has painted a somewhat dramatic picture for companies that are produced or provisioned in China because of the impact of the coronavirus. "It's going to start to really notice starting in May," he said, "because the factories there are stopped." "Those who have done well will notice in June and those who have done very, very well, in July or August," he said.
This break in China could be an opportunity for companies that produce in Europe and Spain and Sánchez Villares has advocated for this production nearby because "the long chains [de suministro] they are not sustainable. "In this regard, he said that Leroy Merlin has 72.8% of Spanish suppliers, which he bought in 2019 for 1,160 million.