'Leonardo', the Eurocup and 'La cocinera de Castamar', main rivals for today's audience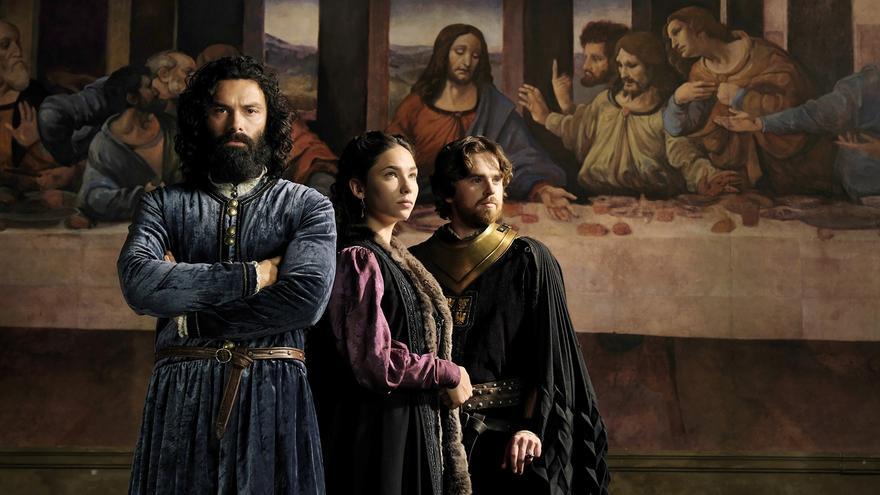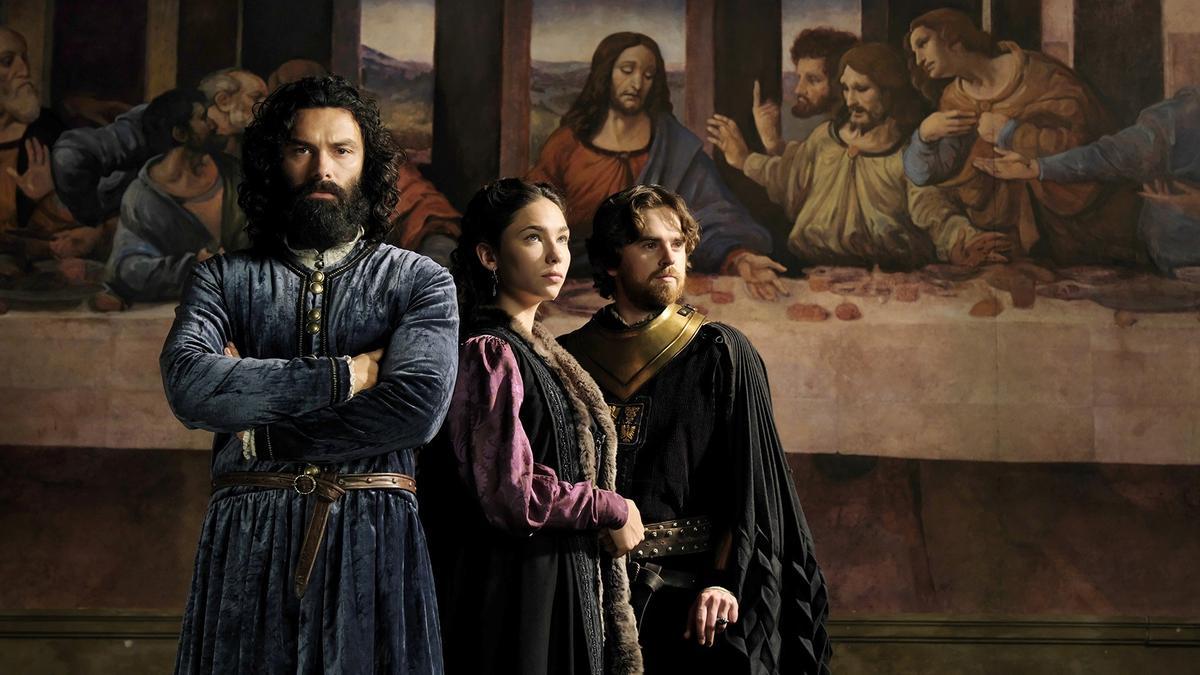 The Eurocup It will also be present this Thursday in the programming of Telecinco. After Italy's 3-0 victory over Switzerland, the main Mediaset network broadcasts the Netherlands - Austria tonight (9:00 p.m.), a match that falls within the second day of group C.
'The cook of Castamar' return tonight (10:45 p.m.) to Antenna 3 with a new chapter. On this occasion, Hernaldo discovers that Diego is holding Adela, his daughter. If you want to see her again, you will have to help him. But, loyal to the marquis, he tells the truth. Enrique is sure that the duke would never harm the girl. As soon as they give Sol Montijos what he deserves, they will go for her. But Diego discovers Enrique's plans and puts pressure on Hernaldo, who has no choice but to betray him. Diego challenges him to a duel to the death.
For its part, The 1 of TVE premieres tonight (10:10 p.m.) a new episode of 'Leonardo', the historical series that explores the secrets and dramas behind Da Vinci starring Aidan Turner, Giancarlo Giannini, Matilda De Angelis, Freddie Highmore, James D'Arcy and the Spaniard Carlos Cuevas. In this installment, Ludovico will ask the artist to create a sculpture in honor of his father. To prepare the commission, Leonardo trusts a young thief named Salai (played by Spanish actor Carlos Cuevas). Desperate to protect those close to him, Leonardo is forced to make a difficult decision in a race against time.
the sixth bet tonight (10:30 pm) on a new program of 'The boss undercover'. This week, Francisco Lucas, founder of Telefurgo, will infiltrate his workers as José Manuel, an unemployed transporter who competes to win a cash prize and thus be able to start over. Under his new identity, he will discover that more than merchandise is transported in his vans, he will verify that working in one of his offices is a risky activity, that sometimes not everything goes smoothly, that some workers put customers at three thousand revolutions, and you will learn stories starring true heroes.
Iker Jiménez investigates viral challenges in Cuatro
What's more, 'Horizon' (22:50 hours) occupies this Thursday the prime time of Four. In this installment, Iker Jiménez will delve into the origin and risks of viral challenges in social networks together with Silvia Barrera, inspector of the National Police specialized in Cybersecurity and Cybercrime Investigation; Laura Cuesta, professor of Digital Strategy and Social Media at the Camilo José Cela University in Madrid; Rosa Pérez, director of Digital Education of the Gaptain social initiative; and Rubén Gisbert, lawyer, youtuber and political communicator.